AMTD Leads LVGEM US$450m Exchange Offer And 3 Year Bond Issue
On Mar 3, 2020, LVGEM (China) Real Estate Investment Company Limited ("LVGEM" or the "Company", 95.HK) successfully completed its US$227.39m exchange offer, followed by a concurrent additional new issue of US$222.61m 3-year senior notes (the "Transaction"). AMTD acted as Joint Dealer Manager in the exchange offer and Joint Global Coordinator, Joint Bookrunner and Joint Lead Manager in the additional new issue.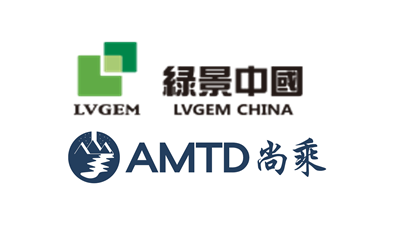 This is LVGEM's first ever proactive liability management and its first USD bond issue since 2017. It is also the largest long dated bond offering by a single-B rated property developer since Chinese New Year. LVGEM set an aggressive exchange price of par (100%), which is the offer-side price of the existing USD$400m Aug 2020 bond prior to deal announcement. Minimum new issue yield of 11.50% was announced after 2 days of investor calls. The Transaction achieved an acceptance rate of 56.85%, which is one of the highest rate over the past year.
IPG was set at 12.250% area. Orderbook of the additional new issue grew steadily throughout the day and reach up to USD600m by final pricing, allowing the Company to tighten FPG to 12.000%. Strong anchor order and institutional demand allowed LVGEM to upsize to USD450m total size, above the base size of USD400m.
This is the third consecutive transaction completed by AMTD for LVGEM, showcasing its ability to win the trust of Chinese property developers and assisting in completing debt capital market transactions.