Dao by Dorsett AMTD Won "Asia's Leading New Serviced Apartment"
We are very glad to announce that, Dao by Dorsett AMTD Singapore, 51% owned by AMTD Property Development Group, a subsidiary of AMTD Group, with focuses on property investment and hospitality and VIP services, has been awarded the "Asia's Leading New Serviced Apartments 2023" by the World Travel Awards.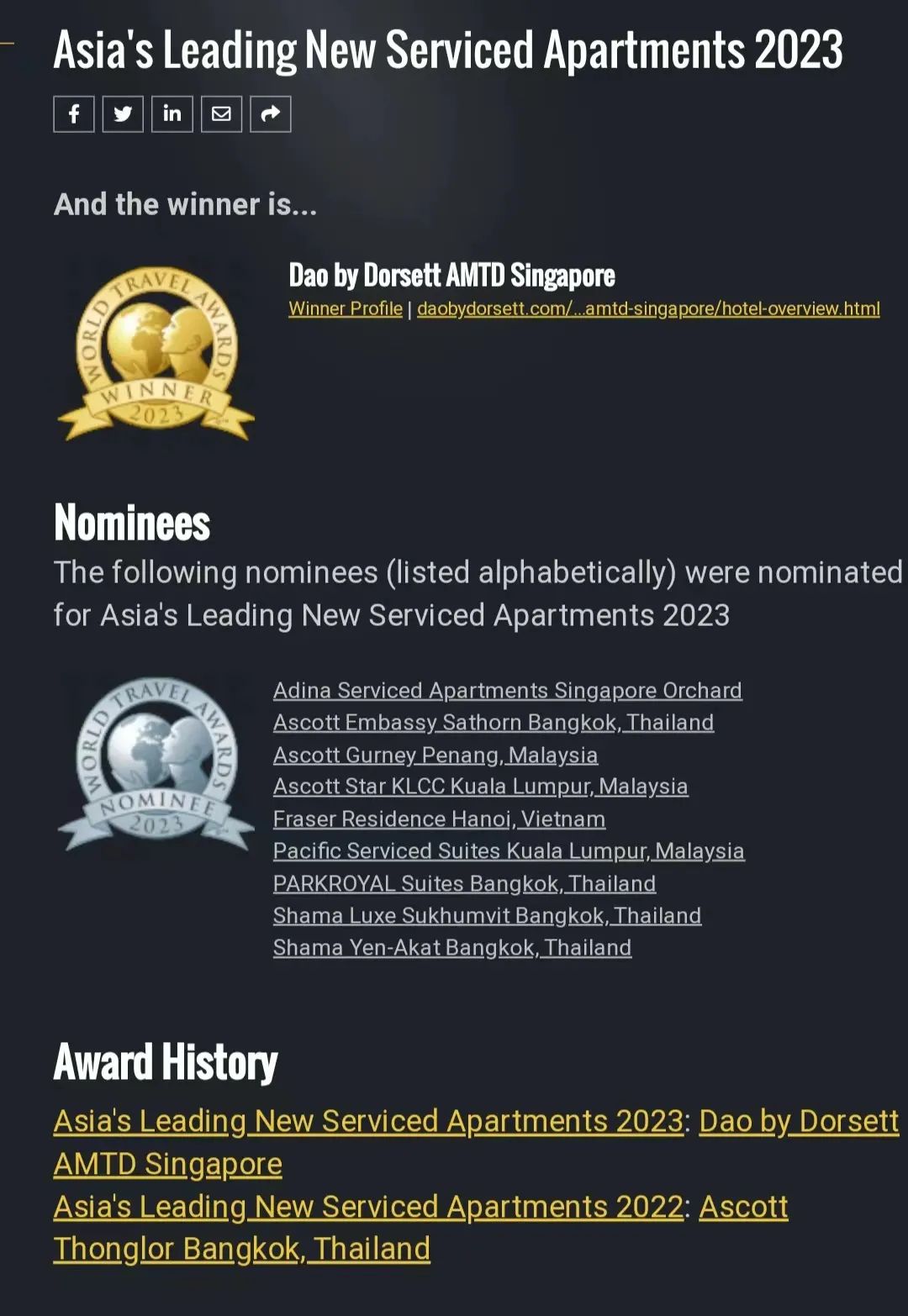 World Travel Awards is the most prestigious honour programme in travel and tourism and this victory is recognised across the globe as the ultimate gold standard accolade.
As a new aparthotel in the fast-paced world of travel, we stand out as a beacon of innovation and excellence. To receive such a prestigious accolade affirms the trust and support that our valued team, guests, and partners have shown us, and it is a powerful inspiration for us to continue raising the bar in our delivery of exceptional experiences.