AMTD completes HK$1.1b 5-year CB for China Logistics Property
On 23 May 2019, China Logistics Property Holdings Co., Ltd. ("CNLP" or the "Company") successfully priced its HK$1.1 billion 5-year convertible bonds (the "Transaction"). AMTD acted as a Joint Global Coordinator, Joint Bookrunner and Joint Lead Manager on the Transaction.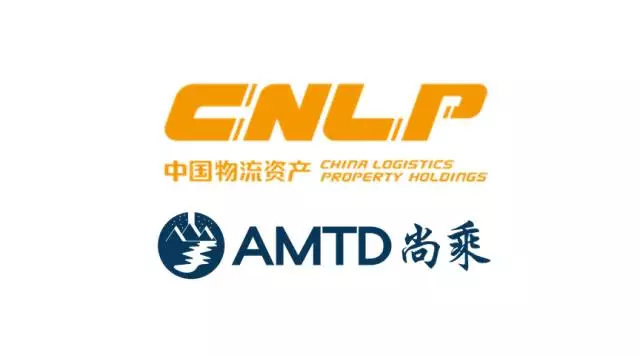 Founded in 2000 and headquartered in Shanghai, CNLP is one of the largest logistics infrastructure developer and service provider in China. With business operations covering design, development, leasing and management of modern logistic warehouses that serve an expanding customer base consists of manufacturing, retail and logistics service providers, it is forming an efficient logistics network strategically located in key logistics hubs in the country.
The Transaction is the first offshore capital markets offering by CNLP since December 2018, as well as its first HKD bond and convertible bond issuance. After identifying solid investor feedbacks and anchor orders, the Company together with the JGCs decided to announce the Transaction aftermarket on 23 May 2019. The deal was launched aftermarket with an accelerated bookbuild that was open and closed within 3 hours. The Transaction was issued at par with a coupon set at 6.950% and conversion premium set at 10.0% over the reference share price.
AMTD has been instrumental in building our own ecosystem - AMTD SpiderNet with a holistic approach to provide full financial services solutions to our core clients. This Transaction represents the fifth capital markets transaction led by AMTD for the Company, including acted as lead Joint Global Coordinators on its US$460 million Hong Kong IPO together with sole arranger for its US$200 million loan in 2016, Joint Bookrunners for its US$100 million 362-day bond offering in February 2018 and Joint Global Coordinator for its US$100 million 3-year bond offering in August 2017. The Transaction re-affirms AMTD's leadership in the international capital markets and the success demonstrates AMTD's ability to assist our clients in successfully executing innovative capital raising solutions and capturing optimal market windows.