AMTD announces the acquisition of Oakwood Premier OUE Singapore
After several years of successful developments and continuous growth, AMTD Group has evolved to be a leading comprehensive and diversified financial institution group rooted in Hong Kong with global aspirations and perspectives - AMTD International (NYSE: HKIB), the investment banking and asset management arms under AMTD Group, has been successfully listed on the New York Stock Exchange this August, making it the largest independent investment bank in Asia with an over USD2bn market capitalisation. Recently, AMTD Group further diversified its expansion into property investment and related areas, as part of its overall move into a diversified conglomerate type, announcing herby the set up of AMTD Property Development Group.
Today, AMTD Property Development Group announced that it will make an acquisition jointly with Far East Consortium International Limited (35.HK, "Far East Consortium"), a leading property development group in Hong Kong, for 100% interest in Oakwood Premier OUE Singapore, a existing serviced apartment and hotel located in the vibrant central business district of Singapore. Upon completion of the acquisition, AMTD Property Development Group will own a controlling 51% interest in the Hotel and the Hotel will be renamed as "Oakwood Premier AMTD Singapore".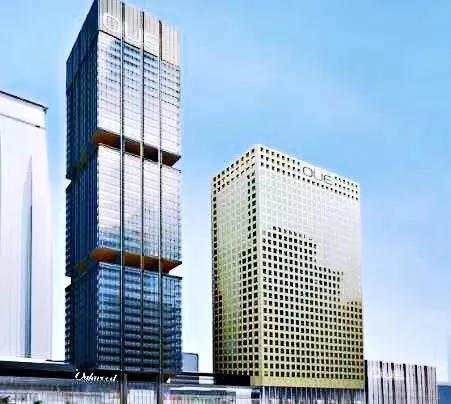 "Oakwood Premier OUE Singapore", formed part of OUE Downtown, is a newly refurbished mixed-use development project comprising two high-rise towers with offices and a retail mall apart from the Hotel. The Hotel, opened in June 2017, has a total of 268 rooms, 2 restaurants and other amenities with total gross floor area of 23,234 square metres. Located in the heart of Singapore's vibrant central business district, the Hotel enjoys excellent access to a myriad of commercial, leisure and retail attractions and is within walking distance to three MRT stations (Tanjong Pagar, Raffles Place and Downtown) as well as the upcoming Shenton Way and Prince Edward Road MRT stations. Future Singaporean government initiatives, including the CBD Incentive Scheme and Greater Southern Waterfront, will further reinforce this area as a vibrant commercial and lifestyle destination.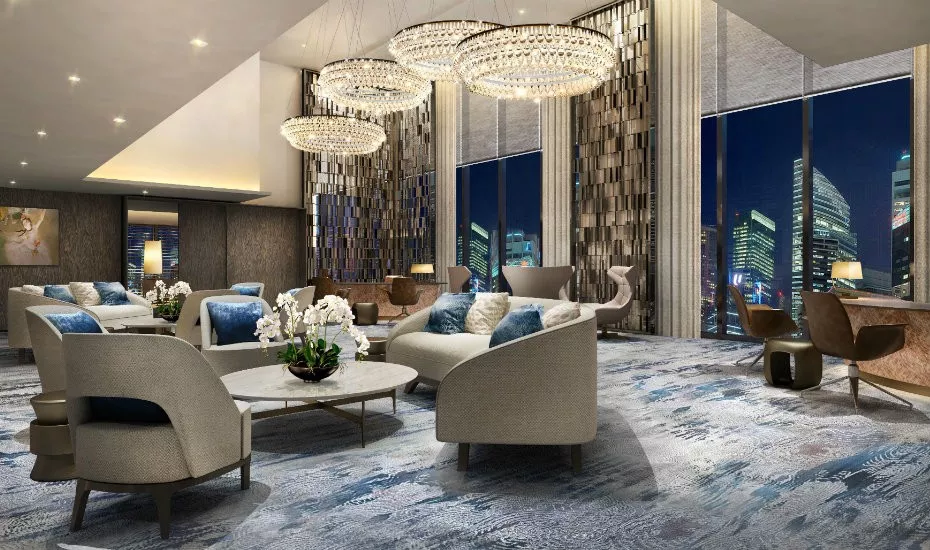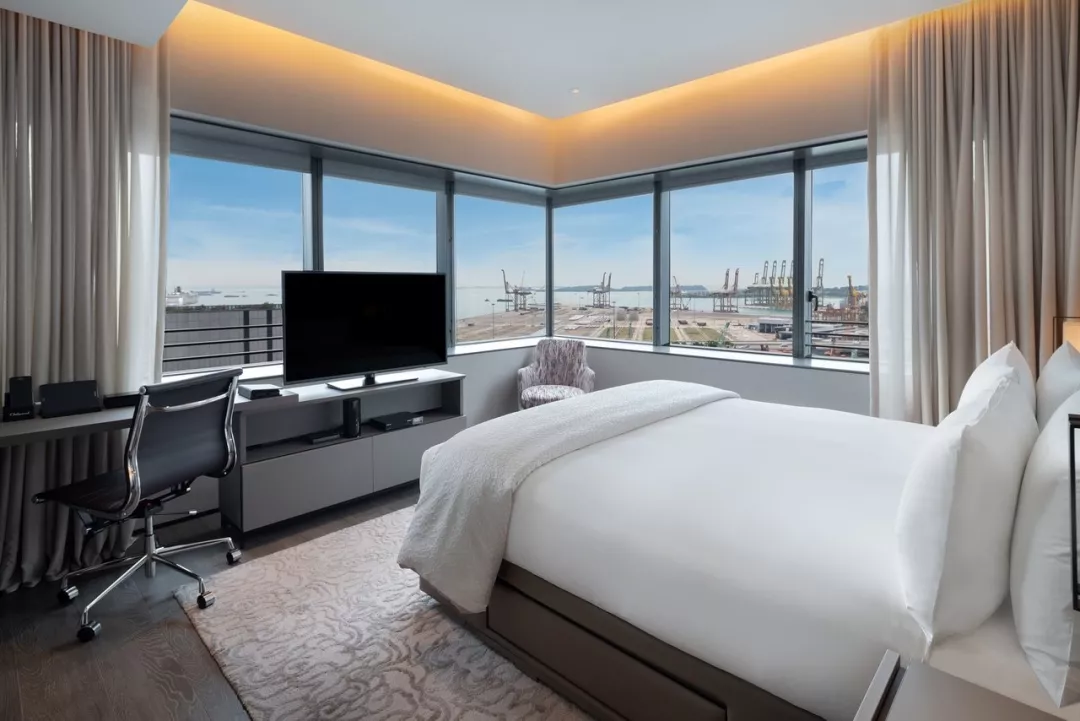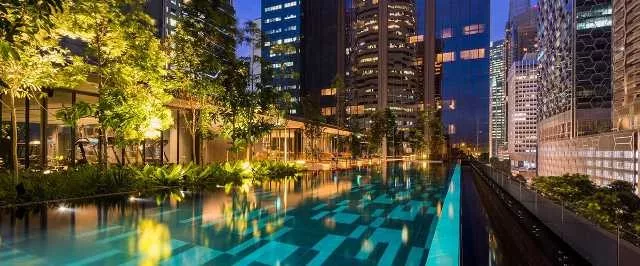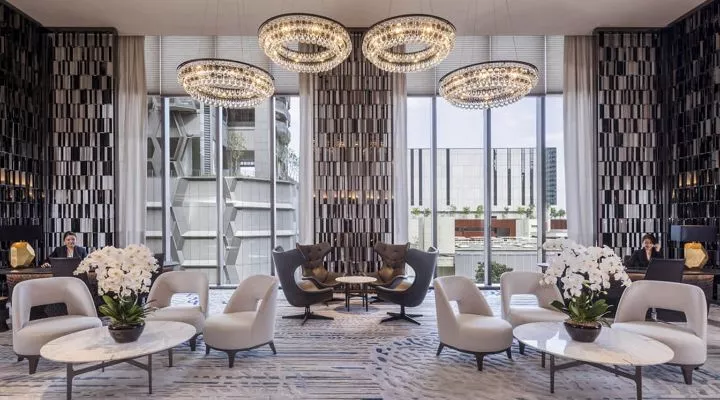 The total consideration of the acquisition is SGD 289 million (equivalent to approximately USD 210 million). AMTD and Far East Consortium will form a joint venture for the purpose of this acquision as well as for a longer term partnership and joint hands in future projects. Upon completion, AMTD will own 51% interest in the joint venture and Dorsett Hospitality International Limited, a wholly owned subsidiary of Far East Consortium International Limited, will own the remaining 49% interest. The Hotel will be renamed as "Oakwood Premier AMTD Singapore" and will continue to be operated by Oakwood, a leading hotel operator.
AMTD Property Development Group will continue to partner with Far East Consortium (35.HK) on future real estate investment opportunites. Far East Consortium is a leading regional conglomerate with property development and investment, hotel operations and management, car park operations and facilities management, securities and financial product investment and gaming operations in Mainland China, Hong Kong, Malaysia, Singapore, Australia, New Zealand, the United Kingdom and Continental Europe. Far East Consortium was publicly listed on the main board of the Hong Kong Stock Exchange in 1972. With over forty five years of experience operating in Asia Pacific, it has been recognised as one of the region's leading land and property developers. Far East Consortium's regional knowledge and local expertise enable it to develop and deliver residences and communities that target Asia's rapidly-expanding and affluent middle class, while advancing its position as a premier hospitality group with a broad array of interests.
Calvin Choi, Chairman and CEO of AMTD Group, welcomes the opportunity to establish a long term strategic partnership with Far East Consortium. This transaction is also significant to earmark the important commitment and focuses by AMTD Group into Singapore as a gateway to the ASEAN markets. As a comprehensive financial institution group rooted in Hong Kong with global perspective, AMTD Group has been continuously focusing on strengthening its strategic development in Singapore and South East Asia, to support local enterprises and corporates through our global network of SpiderNet eco-system and our role as the super-connector of global capital and resources.
AMTD Group has been strengthening its strategic presence in Singapore and Southeast Asia: Prior to this transaction, AMTD has served as the highest level supporter and grand sponsor to the Singapore Fintech Festival for 2 consecutive years in 2017 and 2018, which is the largest and most influential fintech events in the world. AMTD Group also established close working relationship with the Singapore Exchange ("SGX") to connect innovative developments of ASEAN capital markets and Chinese business opportunities. In addition, AMTD Group and AMTD Foundation had established ASEAN Financial Innovation Network ("AFIN") jointly with MAS, ASEAN Bankers Association and the International Finance Corporation (IFC). Calvin Choi is amember of the board of directors of AFIN.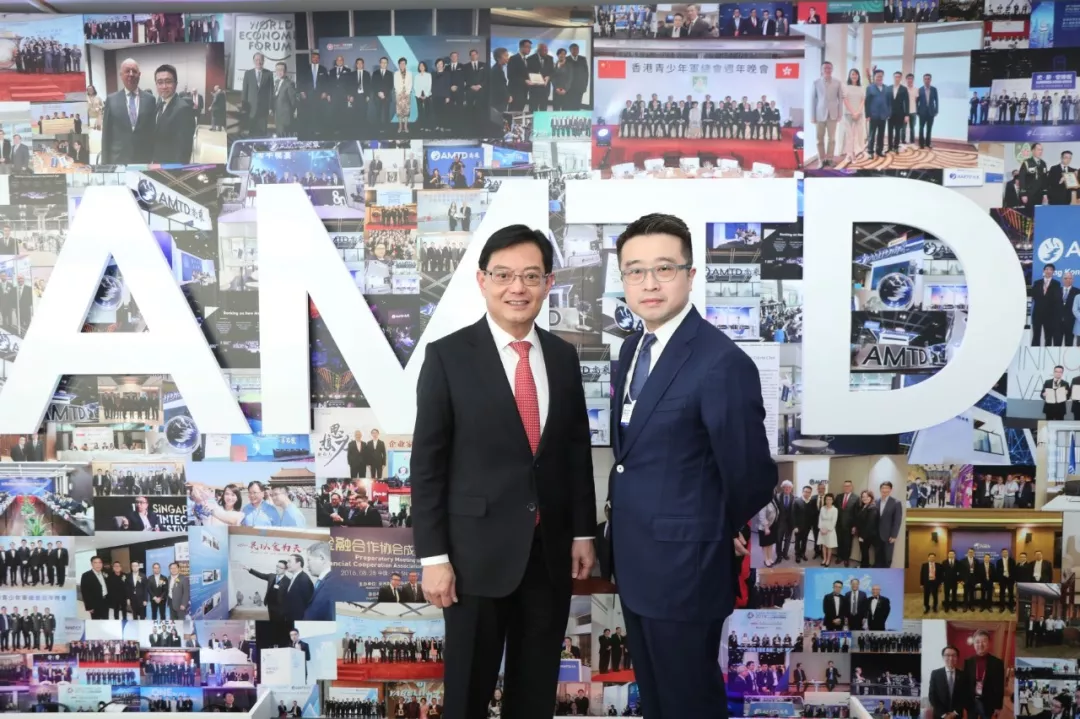 Calvin Choi met with Heng Swee Keat,Deputy Prime Minister and Minister for Finance of Singapore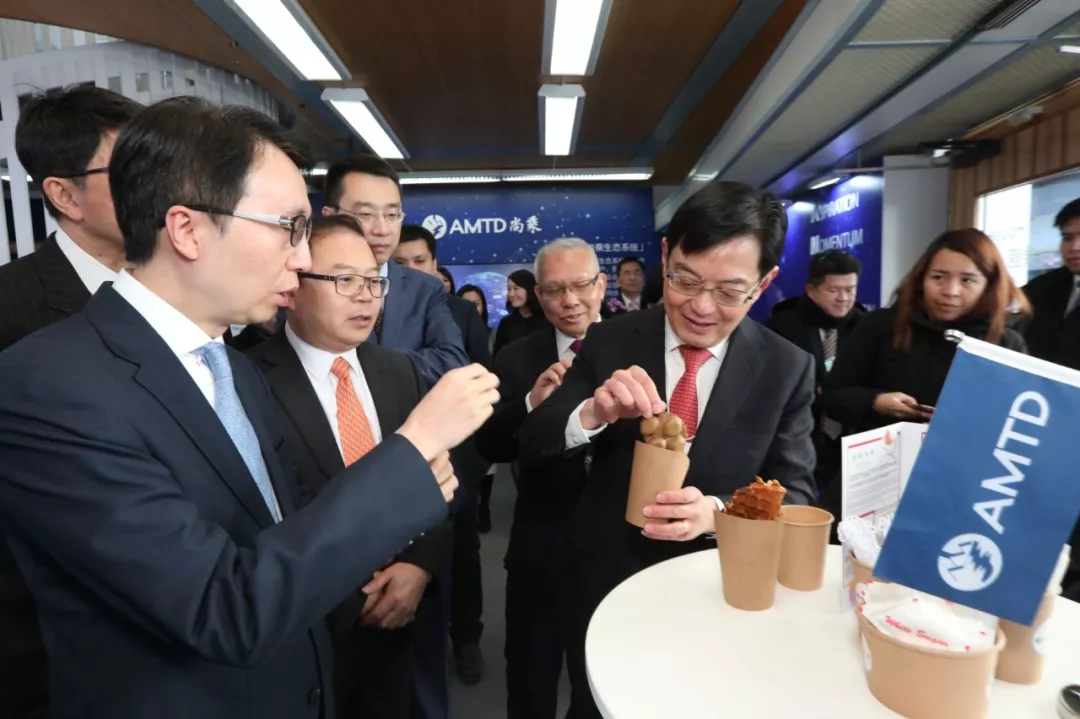 Heng Swee Keat tasted specialties of Hong Kong at AMTD Corporate Center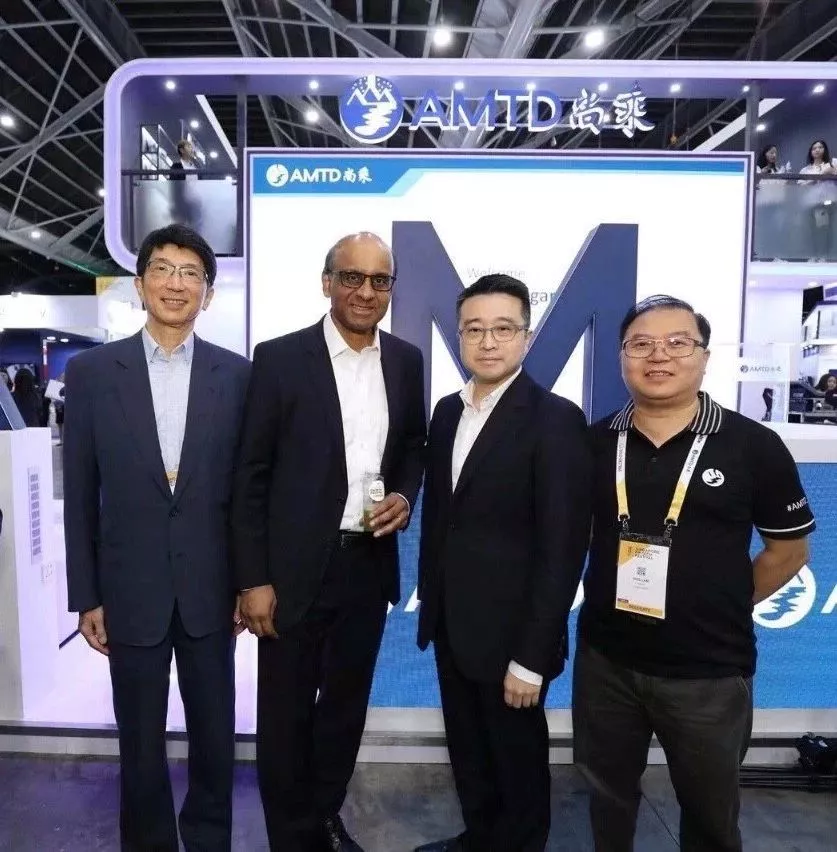 Calvin Choi and Tharman Shanmugaratnam, Senior Minister and Coordinating Minister for Social Policies and former Deputy Prime Minister of Singapore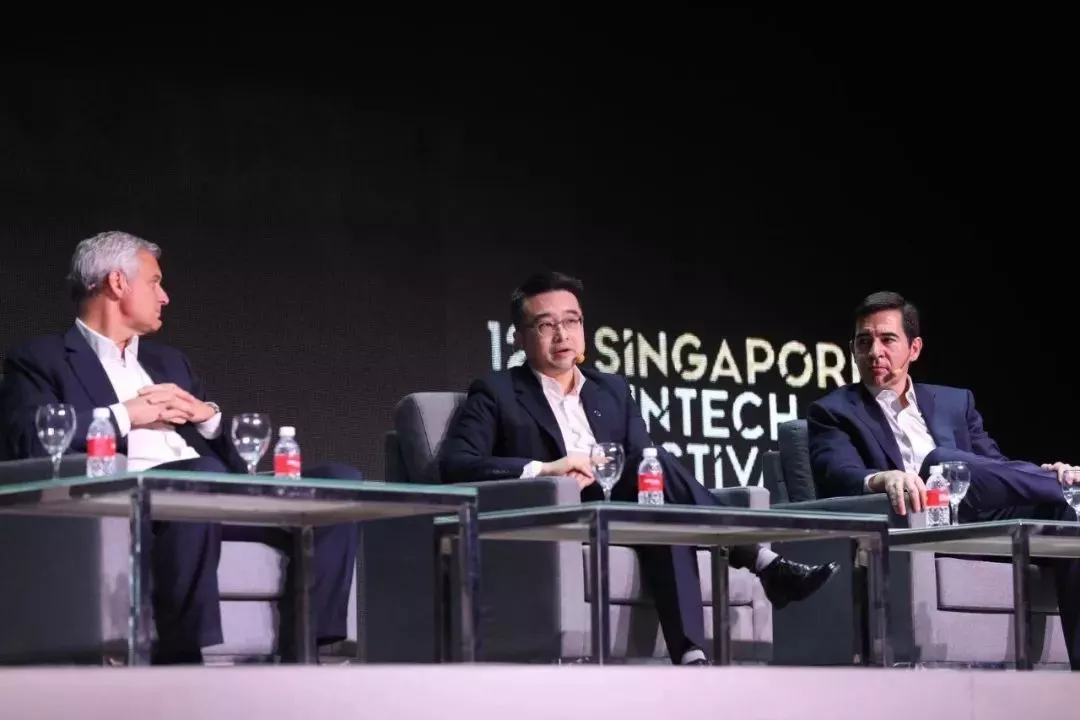 Calvin Choi, Bill Winters, Global CEO of Standard Chartered and Carlos Torres Vila, Global CEO of BBVA, on stage at the 2018 Singapore Fintech Festival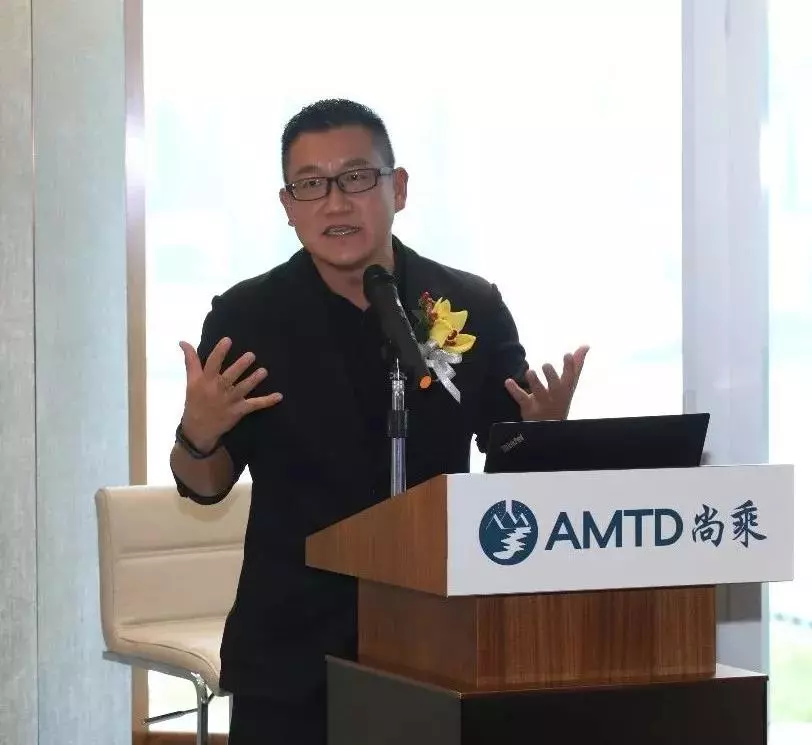 AMTD and the Monetary Authority of Singapore co-hosted an industry networking event "FinTech & DigitalInnovation: Connecting Hong Kong and ASEAN Markets", Roy Teo, the ExecutiveDirector of Financial Center Development Department and FinTech &Innovation Group of Monetary Authority of Singapore attended and delivered a opening speech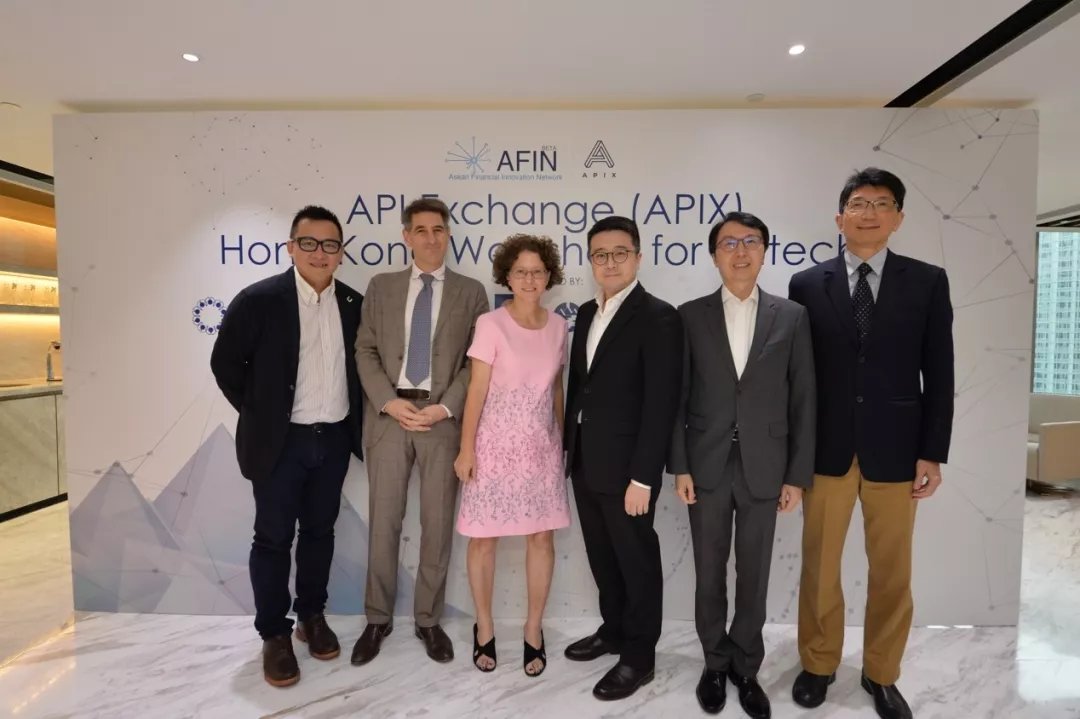 AMTD, together with the Singapore Monetary Authority, the ASEAN Banking Association, and the International Finance Corporation, jointly initiated the establishment of the ASEAN Financial Innovation Network (AFIN)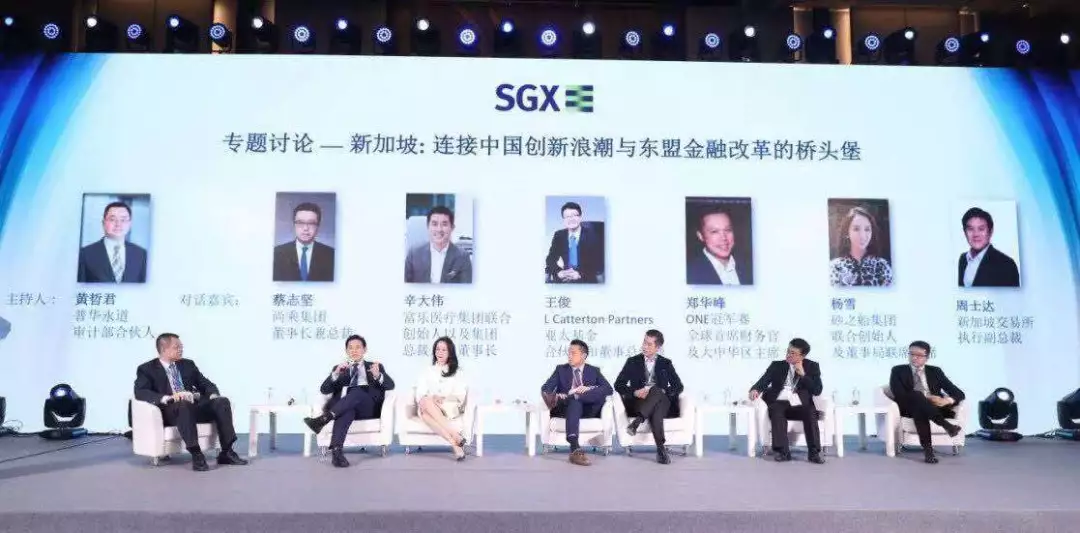 Calvin Choi attended Singapore Exchange Beijing Representative Office's 10th anniversary celebrationand had a roundtable discussion on Singapore's connection to China's innovation and ASEAN financial reform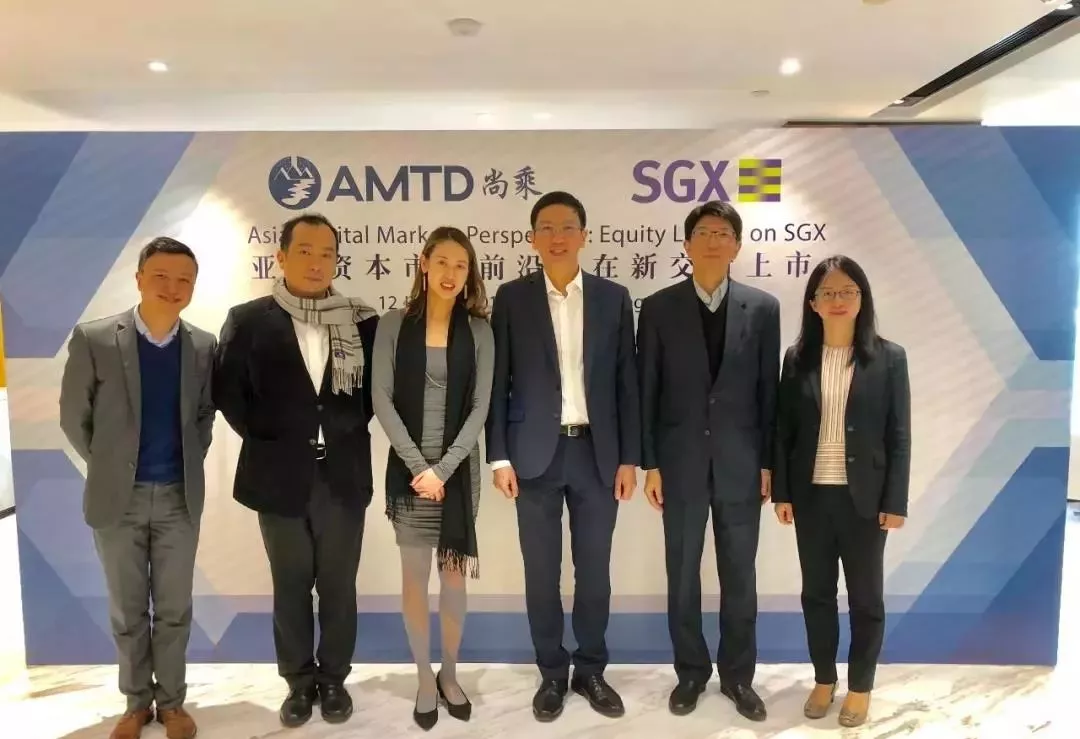 AMTD co-hosted a seminar on "Asia Capital Markets Perspective" with Singapore Exchange, Mr. Simon Lim, Head of Equity Capital Market of Singapore Exchange gave a key speech on hotspots and prospects of the capital market