AMTD assists Central China Real Estate in reopening Bond
On Sep 26 2019, Central China Real Estate Limited ("CCRE" or the"Company", 832.HK) successfully priced US$200m reopening of its outstanding US$200m 6.750% senior bond due in Nov 2021 which was originally issued on 8 Nov2016 (the "Transaction"). AMTD acted as the Joint Bookrunner and Joint Lead Manager on the deal.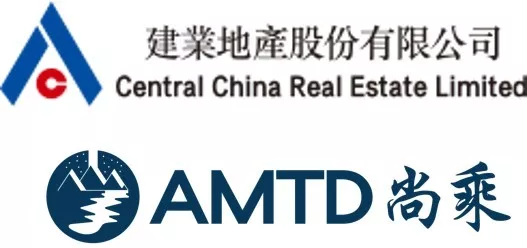 The bond is issued by Central China Real Estate Limited, with subsidiary guarantees provided by certain offshore subsidiaries. The Company is rated Ba3 Stable / B+ Stable / BB Stable (Moody's / S&P / Fitch) and the transaction is rated B1 / B+ (Moody's / S&P).
Central China Real Estate was founded in 1992 and listed on the mainboard of Hong Kong Stock Exchange on 6 June 2008. The company has been rooted in Henan Province for 27 years and developed a range of products including "Forest Peninsula","Lianmeng New Town", "No. 1 Town", "Gui Garden" and "CCRE 18 Towns". In the mean time, the company integrated resources in properties, education, hotel, football, retail and vegetation and launched customization services, officially initiating its transformation from a real estate developer to an urban residents lifestyle provider in June, 2015. As of 31 December, 2018, the company has entered 18 prefectural-level cities and 77 county-level cities, delivered a total area of 30.06m sq.m., with 123 projects and 24.48m sq.m. under construction. The company has a land reserve of 45.15m sq.m., among which possessed land accounts for 34.11m sq.m.
As a repeat issuer in the debt market, CCRE waited an opportunistic market window to do a one-day drive-by execution on a day when it was the only HY property deal to price in the market, ensuring it has full attention of the market. Order book grew steadily in the morning reaching USD600m before lunch, mainly from high quality global and Asian real money institutional accounts. By mid afternoon the book grew to over US$1.1bn, allowing the Company to tighten FPG to 7.375%. Given the strong quality of the orderbook, most investors stayed in the book after FPG, with the final orderbook at USD 1.0bn at the time of pricing, amounting to an oversubscription of over 5 times.
This is the first transaction completed by AMTD for CCRE, demonstrating its ability to break into well established syndicate groups and assisting high quality Chinese property companies completing debt capital markets transactions.