AMTD Innovation Lab Tour – Opening Event of Hong Kong Fintech Week 2019
Organized by InvestHK of the government of the HKSAR, supported by the Hong Kong Monetary Authority (HKMA), the Securities and Futures Commission (SFC), the Insurance Authority (IA) and the Hong Kong Stock Exchange (HKEX), and with AMTD Group as the sole strategic partner, Hong Kong Fintech Week 2019 will take place from November 4th to 8th in Hong Kong and Shenzhen. This Fintech Week will attract more than 10,000 well-known senior management and bring together over 250 top speakers from around the world, including fintech entrepreneurs, investors, regulators and academics to showcase Hong Kong's growing cohesion in international fintech industry. It is also the second year in a row that AMTD Group serves as a sole strategic partner for Hong Kong Fintech Week.
As the opening event of Hong Kong Fintech Week 2019, AMTD Innovation Lab Tour will take the lead! It is also the first agenda of this year's Hong Kong Fintech Week, which has received wide attention from participants.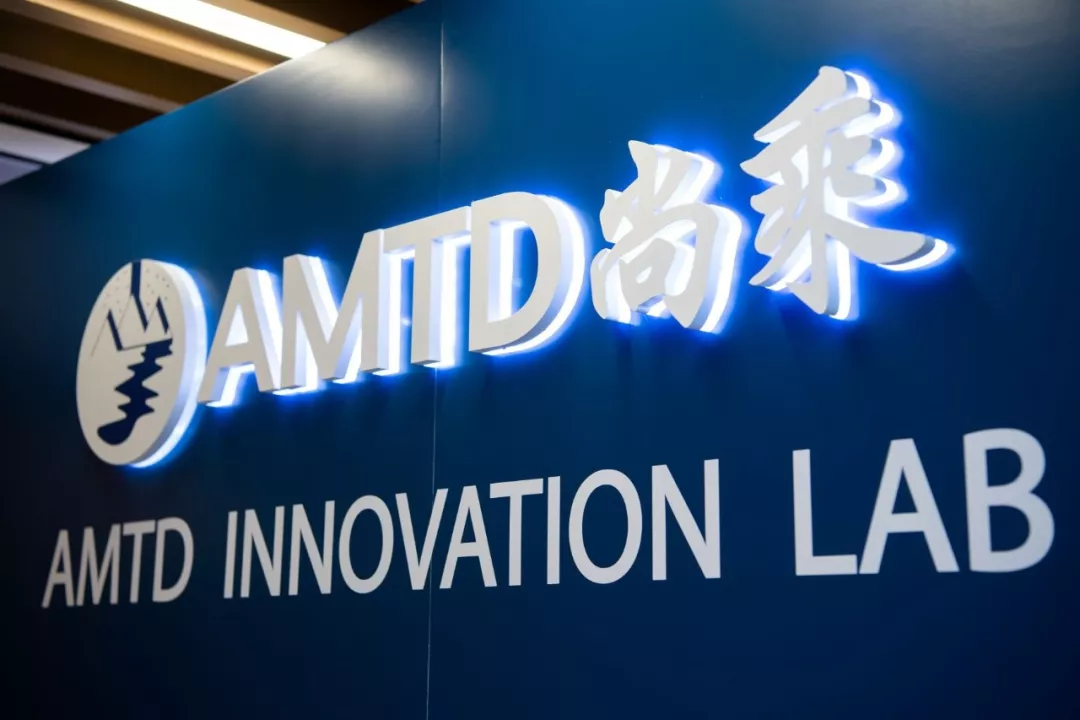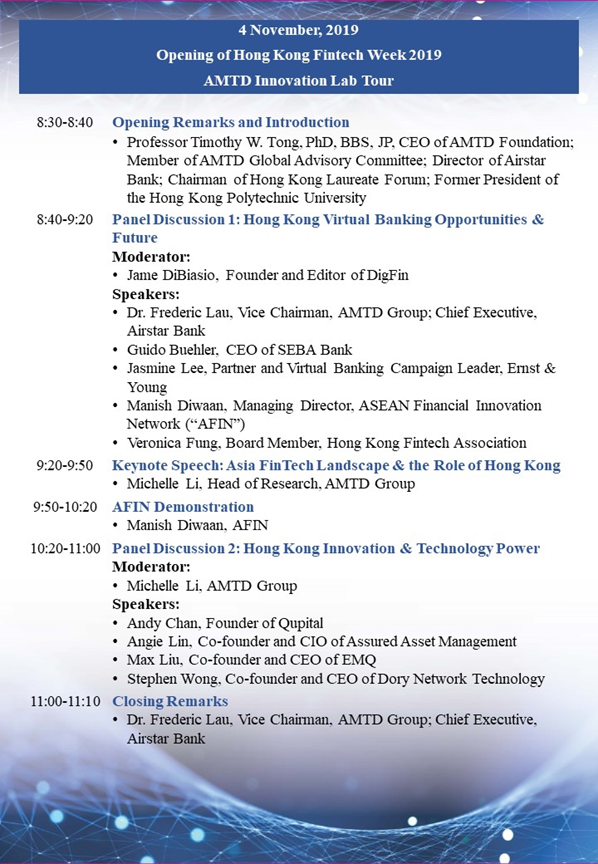 Please follow our lens to see the unique innovation style of AMTD Innovation Lab!