Another achievement: AMTD Property completed the second acquisition project
On 31st December 2019, AMTD Property Development Group ("AMTD Property"), a subsidiary of AMTD Group with a focus on real estate development, investment and operation, officially announced the acquisition of 50% equity interests in a holding company of the hotel that is a subsidiary company of P&R. P&R is a wholly-owned subsidiary of Paliburg Holdings Limited (617.HK, "Paliburg Group"), a leading diversified development group in Hong Kong, and Regal Hotels International Holdings Limited (78.HK, "Regal Hotels Group"), a top international hotel group. The said holding company will be consolidated into AMTD Property's financial statements and Calvin Choi, the Chairman and CEO of AMTD Group, will become the Chairman of the company. It is also the second real estate deal consolidated into financial statements after AMTD Property invested SG$290 mn (equivalent to approximately US$210 mn) to acquire the Singapore landmark Oakwood Premier AMTD Singapore in September 2019.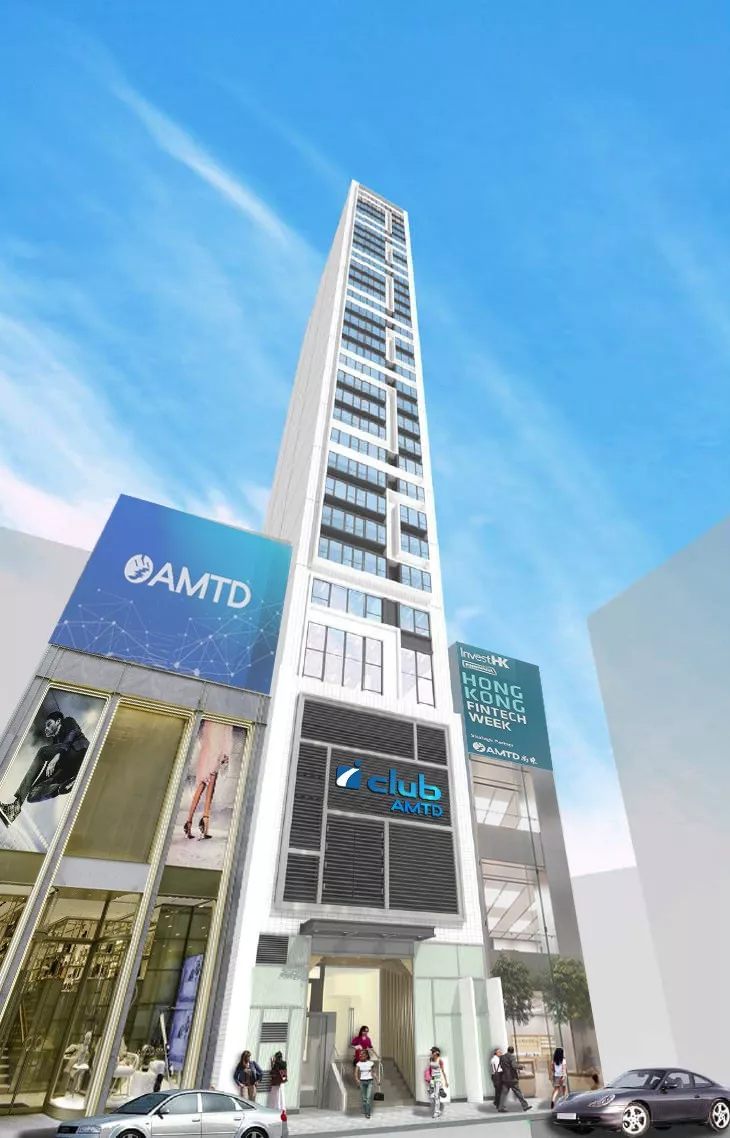 The transaction corresponds to a property value of HK$1.2 bn, and AMTD Property has the right to further acquire all or part of the remaining shares in the next few years. The acquired Hotel Holding Company holds properties up to 32 floors, located at 5-7 Bonham Strand West and 169-171 Wing Lok Street, Sheung Wan, Hong Kong. The hotel has been granted a Hong Kong hotel certificate of occupancy in November 2019 and is expected to obtain a hotel license by the end of June 2020. Upon completion, the hotel will have a state-of-the-art luxury living experience, style and design with a range of contemporary amenities and services. The property currently has 98 guest rooms and suites (162 guest room units) with a total area of 6,838 square meters.
Paliburg Group and Regal Hotels Group are both listed companies controlled by the Hong Kong tycoon, Mr. Lo Yuk Sui's family. Paliburg Group mainly engages in property development and investment, construction and building related business, hotel ownership, hotel operation and management, asset management, aircraft ownership and leasing, and other investments (including financial assets investments). Regal Hotels Group is a subsidiary company of Paliburg Group, which mainly engages in the development and operation of real estate and hotels.
Calvin Choi said, "I am very honored to have reached a strategic partnership with Paliburg Group and Regal Hotels Group to complete this acquisition. As a conglomerate rooted in Hong Kong and backed by China with global perspective, AMTD has always adhered to the original vision of Hong Kong, continued to invest in Hong Kong, support Hong Kong, and build Hong Kong. We hope that through our efforts, we can better connect the global capital and resources, maintain the prosperity, stability and development of Hong Kong, and contribute to the development of international financial center and international science and innovation center for Hong Kong.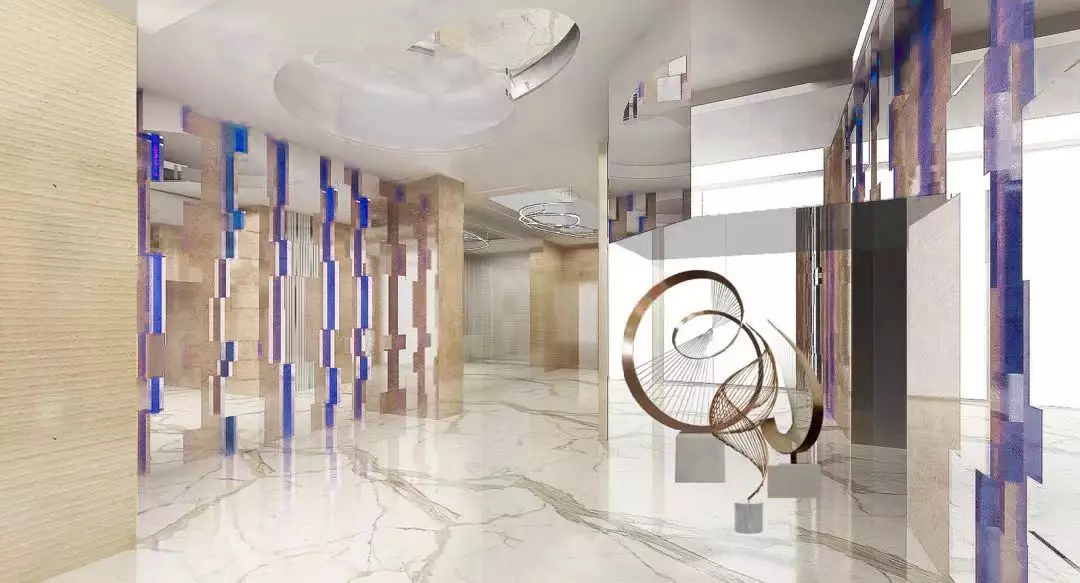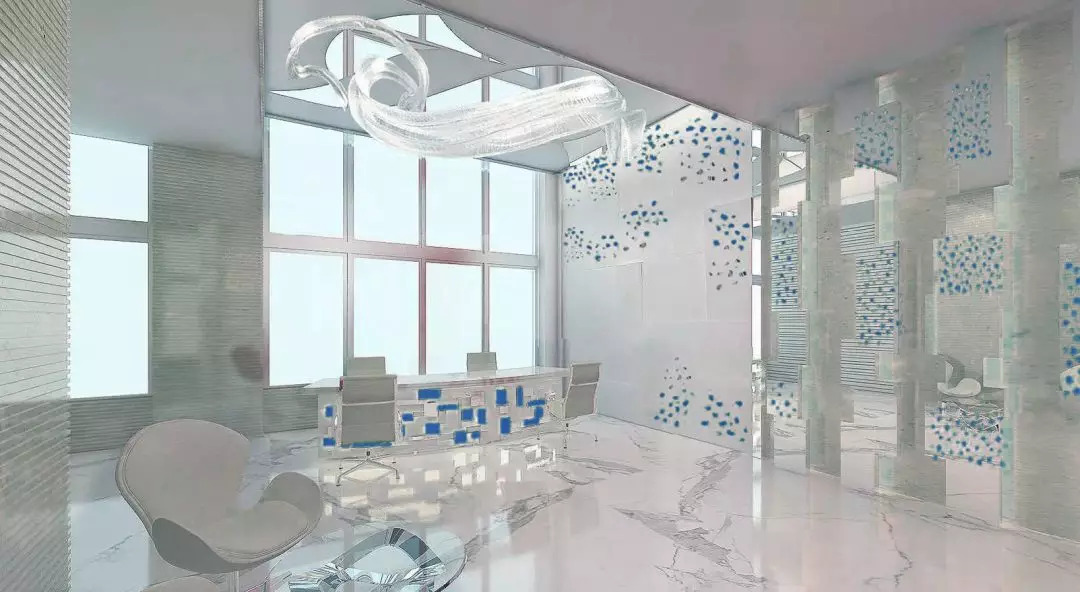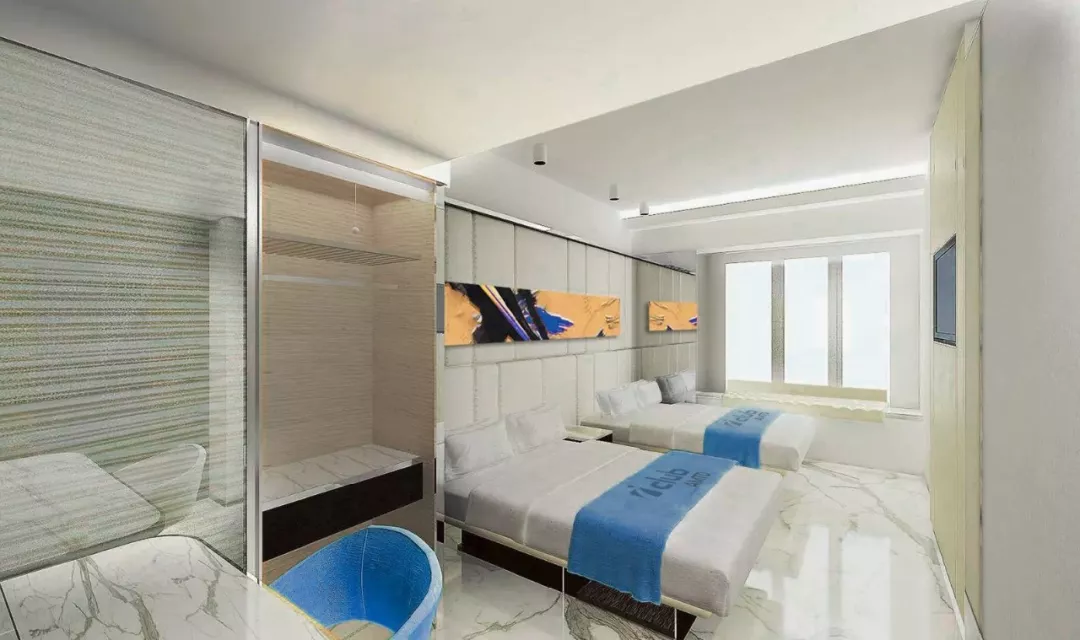 After several years of growth, AMTD Group has gradually developed into a global conglomerate based in Hong Kong and toward diversified operation. AMTD Group has already successfully spun off investment banking and asset management business – AMTD International (NYSE: HKIB), which has listed on the New York Stock Exchange and been the largest independent investment bank in Asia to list in the US, and the first Hong Kong financial institution to list in the US, with a market capitalization of more than HK$16 bn. AMTD has also set up Hong Kong Airstar Bank, a joint venture with Xiaomi Group. The bank has obtained a virtual banking license from the Hong Kong Monetary Authority. In addition, AMTD Group's business segments have been further expanded to science and technology, real estate, education and other non-financial areas.