Hydoo International US$193.5m Exchange Offer and 2-Year Senior Notes New Issue
On Dec 12, 2019, Hydoo International Holding Limited ("Hydoo" or the "Company", 1396.HK) successfully completed its US$111.673m exchange offer, followed by a concurrent additional new issue of US$81.827m 2-year senior notes (the "Transaction"). AMTD acted as Sole Financial Advisor, Sole Structuring Advisor and Joint Dealer Manager in the exchange offer, and Sole Rating Advisor, Joint Global Coordinator, Joint Bookrunner and Joint Lead Manager in the additional new issue.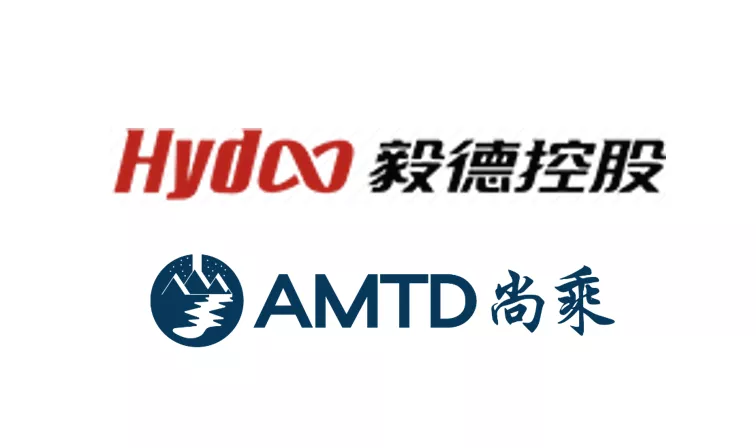 The Transaction is Hydoo's first USD bond transaction since June 2018 and also its first deal since the Company introduced new strategic controlling shareholders. AMTD assisted the Company in effectively communicating with existing holders of its US$157m notes due May 2020 (the "existing bond"). The key existing bond holders participated in the exchange offer as they supported the Company and accepted new shareholders' vision for the Company.
The exchange offer started from December 2nd to December 11th. The company offered the existing bond holders the option to exchange their existing bond to new 2-year senior notes with a coupon of 12%. As of the end of the exchange offer period, the total amount of new notes was US$ 111,673,000. The Transaction achieved a high acceptance rate of 71.13%, which is among the rare few exchange offers that exceeded 70%. Top 3 holders all exchanged and even added to its position via the new issue.
The coupon and Yield to Maturity of concurrent additional new issue of 2-year senior notes were 14% and 15% respectively. AMTD assisted the Company in locking in the anchor orders in advance, enabling the Company to raise US$81.827m in addition to the exchange offer.
The successful issuance of the transaction underscores the strength of AMTD's ability to structure and execute complex liability management transactions, and helps Chinese property developers achieve their offshore financing goals.
Hydoo is a leading developer and operator of trade centers in China, owning 11 large-scale trade centers. Hydoo is developing 12 projects in 7 provinces, with presence in mostly 2nd and 3rd tier cities. Hydoo's total land bank size is 7.9 million sq.m. as of 31 Aug 2019. Hydoo introduced RXHD Holdings and Hakka Park International as strategic controlling shareholders, striving to combine the advantages of its new shareholders and itself and adopt a two-way development model to create the ″Hydoo 2.0″ era.