AMTD Completes the US IPO of Lizhi
On January 17, 2020, China's largest user-generated content ("UGC") audio community Lizhi Inc. ("Lizhi" or "Company", stock code: LIZI.US) was successfully listed on NASDAQ. AMTD acted as a Joint Underwriter, Joint Bookrunner and Joint Lead Manager of Lizhi's IPO, assisting the Company successfully in landing the US capital market. This transaction marks the 1st IPO completed by AMTD in 2020 right after its 22 IPOs successfully completed in 2019, demonstrating AMTD's strength to offer professional services to Chinese leading companies in the international financial markets.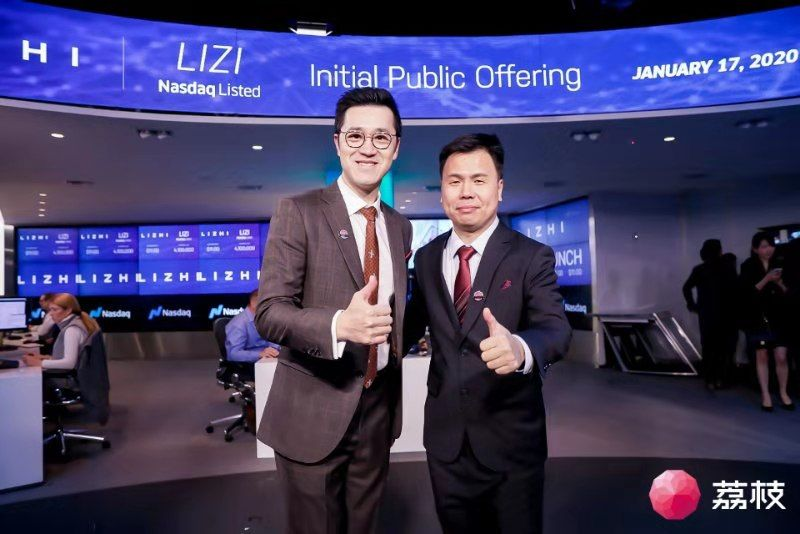 Tim Fang, Head of AMTD Global Capital Markets, and Mr. Lai Yilong, Founder and CEO of Lizhi
Lizhi is headquartered in Guangzhou, China. As of September 30, 2019, based on the accumulated UGC on platform, Lizhi is the largest UGC audio community in China; based on the average monthly active user ("MAU") of the first nine months of 2019, Lizhi is China's largest audio interactive entertainment platform and the second largest online audio platform as well, with market shares of 70.7% and 18.4% respectively. In the first three quarters of 2019, Lizhi's net revenue was RMB815 million, with an increase of 46.0% over the net revenue in the first three quarters of 2018.
Lizhi sold 4.1 million ADS (pre-shoe) in the international offering and priced at US$11.0 per ADS with the offering size of US$45.1 million (pre-shoe), marking itself as the first public listed company in China's audio industry. Shareholders of Lizhi consist of a couple of top-tier dollar funds and well-known strategic investors, including Xiaomi, Shunwei Capital, Morningside Venture Capital, TPG, and Matrix Partners China. AMTD contributed a large number of high-quality orders in this IPO, laying a solid foundation for the success of Lizhi's IPO.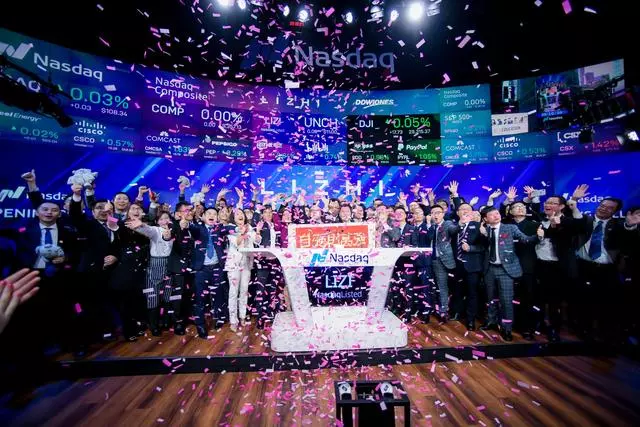 AMTD has delivered an outstanding track record in 2019. The number and scale of capital market transactions completed throughout the year surpassed the year before, and operating performance reached a new high. In 2019, AMTD, as the Global Coordinator and/or Bookkeeper (a senior role of the underwriting), completed 24 HK IPO, US IPO and other equity capital market transactions, with a total financing amount over US$4.6 billion, including 16 HK IPO, 6 US IPOs and 2 block trades. At the same time, AMTD, as the Global Coordinator and/or Bookkeeper, completed 24 international bond capital market transactions with a total financing amount over US$6 billion.