AMTD Completes the Hong Kong IPO of Ye Xing Group
On March 13th, 2020, Ye Xing Group Holdings Limited ("Ye Xing" or "the Company", Stock Code: 1941.HK), a reputable property management service provider in the PRC, is successfully listed on the Main Board of the Hong Kong Stock Exchange. AMTD Group is the Joint Bookrunner and Joint Lead Manager of Ye Xing's IPO, assisting the company to successfully land on the international capital market. Not only Ye Xing, AMTD also supports China Bright Culture Group (1859.HK) to land on the Hong Kong Stock Exchange on the same day. It shows AMTD's strength in supporting multiple leading companies in China to land on the international financial market at the same time despite the high volatility in the markets now.
Ye Xing offers 100 million shares with issue price close to high end of HK$1.56 per share and total issue size of around US$ 20 million. Prior to the book opening of international tranche, Ye Xing had entered into a cornerstone investment agreement with Successful Lotus Limited, an investment holding company wholly-owned by Dr. Peter Lee Ka-kit, the chairman and the managing director of Henderson Land Development Company Limited (0012.HK). Pursuant to which, the cornerstone investor agreed to subscribe for $21 million shares of the Company at the selling price. Furthermore, this IPO has been well received by the public. Hong Kong public offering was oversubscribed by over 2000 times and triggered a full clawback of 50% of the base offering size. Ye Xing's IPO was also largely oversubscribed among institutional investors as AMTD provided a great amount of orders, including that from international long-only funds, hedge funds, and institutional asset managers, which laid the solid foundation for the success of this issuance.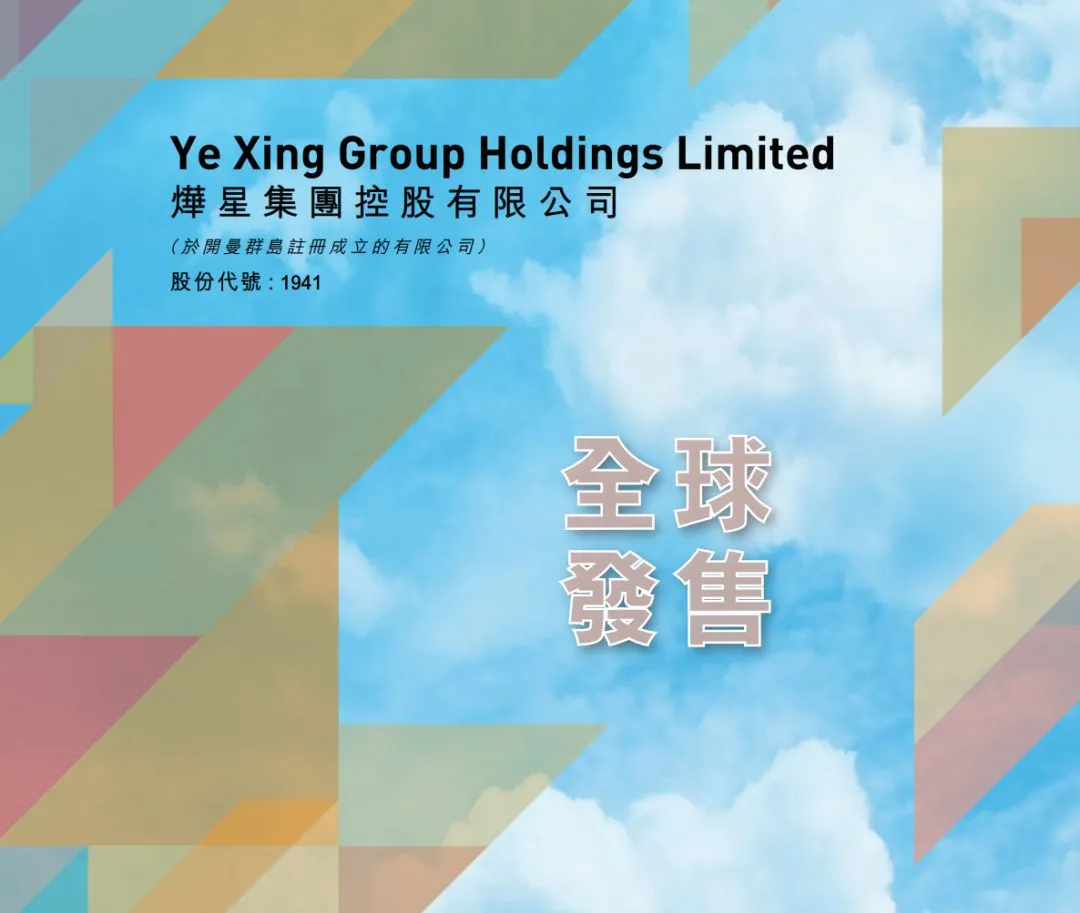 Ye Xing and Hongkun Weiye are both members of Hongkun Group. Hongkun Weiye is a leading property developer in the Beijing-Tianjin-Hebei Region and has been named one of the Top 100 Property Developers in the PRC for seven consecutive years since 2013. Within a year, AMTD has assisted Hongkun Weiye in the issuances of US dollar bonds in the international bond capital market for [2] times where the issuances were well received by the capital market participants. This IPO is the [third] time AMTD assisted Hongkun Group and its affiliates in financing in the international capital markets, which will certainly strengthen the close partnership between AMTD and Hongkun Group.
Ye Xing mainly focus on three types of services: property management services, property developer related services and value-added services. The Company provides property management services to properties spanning across eight cities in the Beijing-Tianjin-Hebei Region, Hainan province, Hubei province, and Shaanxi province, managing a total revenue-bearing GFA of approximately 4.9 million sq.m., comprising 21 residential properties and 15 non-residential properties. In 2018, the Company ranked 21st in the property management market in Beijing and ninth in the non-SOE-related developer-affiliated property management market in Beijing in terms of total GFA under management
As a comprehensive financial institution rooted in Hong Kong, based in the Greater Bay Area, backed by China and covering the globe, AMTD has always been committed to providing clients with open-end, innovative, diversified and professional financial services and helping more and more technology companies from different regions and diversified industries to expand business coverage, implement strategic goals and achieve global layout. In addition to Ye Xing, AMTD also assisted Aoyuan Healthy Life (3662.HK), a renowned property management service and commercial operational service provider, in being listed on the Main Board of the Hong Kong Stock Exchange in 2019.