AMTD International Announces a New Member of Director of Board
Recently, AMTD International Inc. ("AMTD International" or "the Company") (NYSE: HKIB; SGX: HKB), a subsidiary of AMTD Group Company Limited ("AMTD Group"), a leading comprehensive financial services conglomerate, announced the appointment of Prof. Annie Koh as a new member of director of board of the Company, effective from May 15, 2020. Prof. Annie Koh will also serve as a member of the board's nomination and corporate governance committee and the newly established strategic planning and development committee.
Calvin Choi, Chairman and Chief Executive Officer of AMTD Group and AMTD International, said, "We are thrilled to have Prof. Koh join our board. Prof. Koh will bring in rich experience and knowledge in the ASEAN markets to help accelerate our ASEAN strategy. We also look forward to Prof. Koh's insights in cultivating young people, family entrepreneurs, financial regulation and ESG to further strengthen AMTD's SpiderNet ecosystem to empower the best ideas and talents."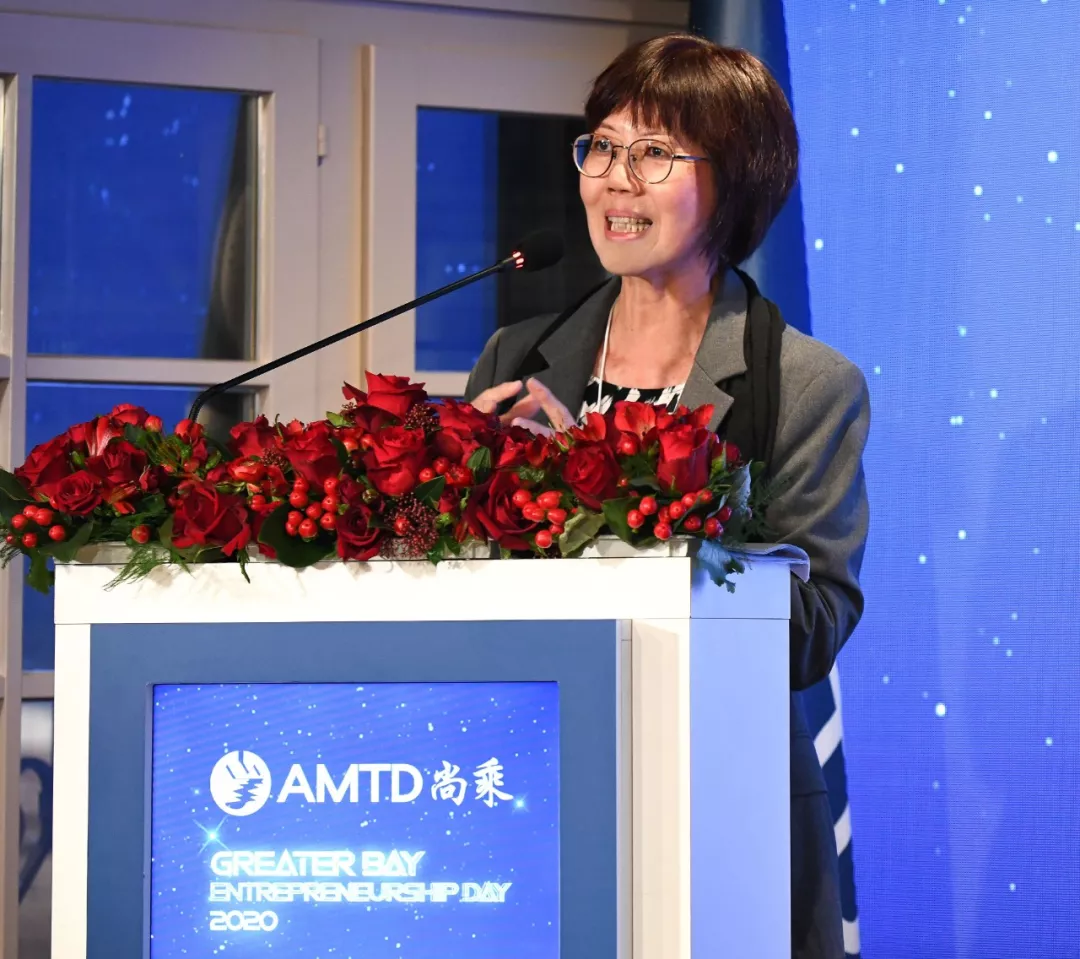 Prof. Annie Koh is a renowned conference speaker, panel moderator, and commentator. Prof. Koh is a vice president of business development, V3 group professor of family entrepreneurship, and professor of finance (practice) at the Singapore Management University (SMU). She is also the academic director for two university-level institutes– the Business Families Institute and International Trading Institute. Her previous portfolios at SMU included positions as associate dean, Lee Kong Chian School of Business and Dean, office of executive and professional education.
Prof. Koh is a member of the World Economic Forum Global Future Council on New Education and Work Agenda. In addition, she chairs the finance and investment committee of GovTech Singapore board, and the Asian Bond Fund 2 supervisory committee of the Monetary Authority of Singapore. She has been appointed as a board member of Singapore's Central Provident Fund since 2014 and serves on the HR transformation advisory panel and chairs the TAFEP Awards. In 2019, Prof. Koh was appointed as a member of customs advisory council and advises a number of startup firms. Prof. Koh was awarded the bronze and silver Singapore Public Administration medal in 2010 and 2016, respectively, and the Adult Education Prism Award in 2017 for her contributions to the education and public sectors. Prof. Koh is currently also a board member of Keppel Prime US REIT and Prudential Assurance Company Singapore Pte Ltd. Prof. Koh received a Ph.D. degree in International Finance with Fullbright scholarship from Stern School of Business, New York University in 1988.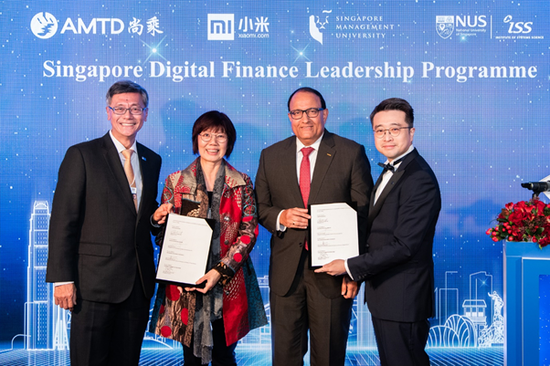 From left to right: Dr. Tan Eng Chye, President of National University of Singapore; Prof. Annie Koh, Vice President of Business Development of Singapore Management University; Mr. S. Iswaran, Singapore's Minister for Communications and Information and the Minister-in-charge of Trade Relations; Mr. Calvin Choi, Chairman and CEO of AMTD Group and Chairman of AMTD Foundation
The members of Board of Directors of AMTD International have diverse and international background, including members Hong Kong tycoon families, directors of top global investment institutions, and leaders with outstanding academic achievements from top universities.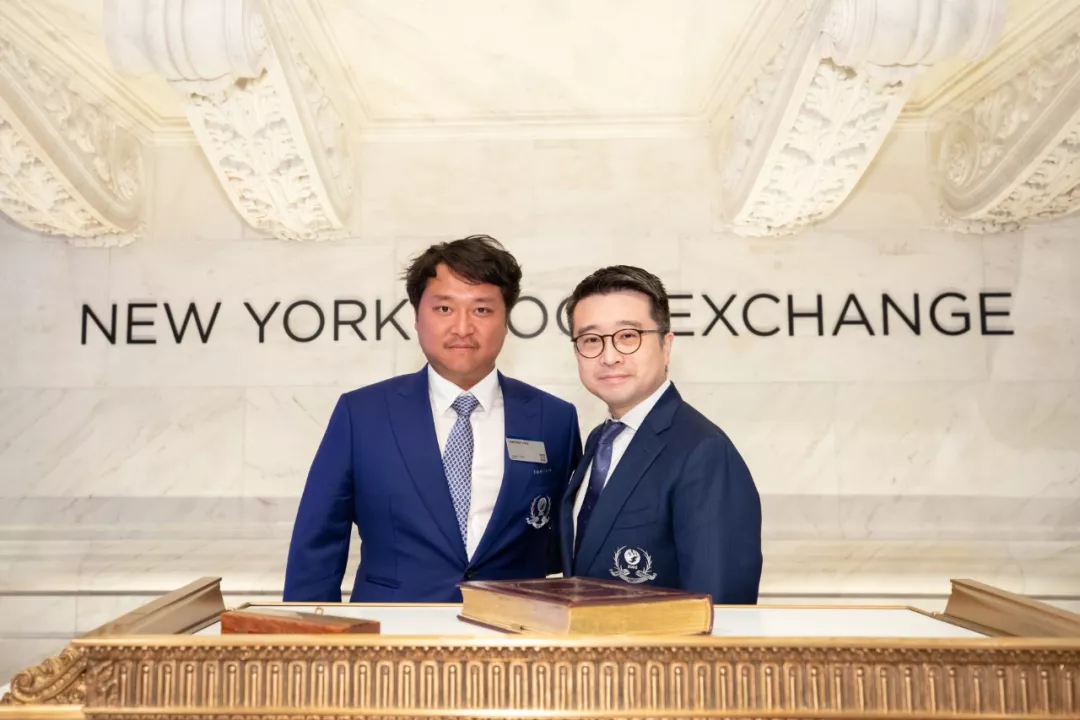 Mr. Andrew Chiu, Director and Vice Chairman of the Board of Directors of AMTD International
Mr. Andrew Chiu is the son of Tan Sri Dato' David Chiu, chairman of Far East Consortium International Limited (SEHK: 35). Mr. Chiu is the founder and executive chairman of Land Pacific Limited, Deacon House International Limited, Ariana Capital Investment Limited and Ariana Social Community Limited, all of which operate property development, hotel businesses and proprietary investment. Mr. Chiu has served various positions since he joined Far East Consortium International Limited in 2009 and is currently assistant to the chairman. Mr. Chiu currently serves as a director in each of Ju Ching Chu English College Limited, i-Cable Communications Limited (SEHK: 1097), and Malaysia Land Properties Sdn Bhd, and Land & General Berhad, a company listed on the Bursa Malaysia. Mr. Chiu is a member of Hong Kong Beijing Association, vice chairman of Federation of HK Jiangsu Community Organizations, a member of Shenzhen Overseas Friendship Association, a member of The Real Estate Developers Association of Hong Kong, and a member of Hong Kong General Chamber of Commerce.
Mr. Yu Gao, Member of the Board of Directors of AMTD Group and AMTD International, and Member of AMTD Global Advisory Committee
Mr. Yu Gao is a Managing Director of Morgan Stanley PE Division and Co-Head of the Fund's China Investment Operations. He worked in Citigroup's Asia-Pacific Investment Banking Division, and Donaldson, Lufkin & Jenrette's Capital Markets Group in New York. He is also independent Non-executive Director for China Dongxiang and Belle International and Non-executive Director of Sparkle Roll.
Dr. Feridun Hamdullahpur, Member of Board of Director of AMTD Group and AMTD International, and Member of AMTD Global Advisory Committee
Dr. Hamdullahpur has been an engineer, educator and leader over the span of his more than 35 year career in research and higher education. Dr. Hamdullahpur has served as the sixth President and Vice-Chancellor of the University of Waterloo since 2010. Dr. Hamdullahpur has devoted his tenure to fostering excellence in academics and research, with a dedication to developing an innovative culture committed to experiential education. Through President Hamdullahpur's stewardship, the University of Waterloo has remained Canada's most innovative university for 27 consecutive years. Dr. Hamdullahpur holds a PhD in chemical engineering from the Technical University of Nova Scotia after earning bachelor's and master's degrees in mechanical engineering from the Technical University of Istanbul.