AMTD News | Central China Real Estate US$300m 4NC2 Senior Bond
On August 5 2020, Central China Real Estate Limited ("CCRE" or the "Company", 832.HK) successfully priced its US$300m 4nc2 year senior fixed rate bond offering (the "Transaction"). AMTD acted as the Joint Bookrunner and Joint Lead Manager on the Transaction.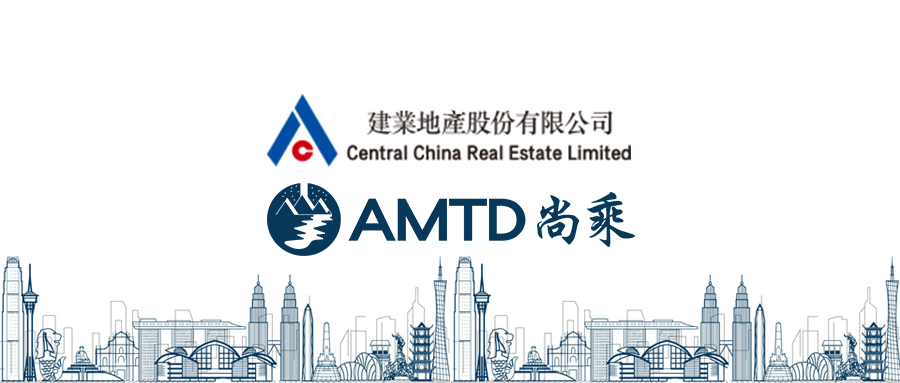 CCRE took advantage of an active market window to conduct an opportunistic drive-by transaction. The Company announced an initial price guidance of 7.65% and the orderbook grew steadily to almost USD1bn by lunch time comprising of a diverse group of investors. The Company revised final price guidance to 7.35-7.40% range and finally priced the deal at the tight-end of FPG at 7.350%, demonstrating a strong pricing outcome for CCRE.
This is the third USD bond offering that AMTD has executed for CCRE since 2019, demonstrating AMTD's ability to build long-term trust and close cooperation with our key clients in international capital markets.



Central China Real Estate Limited
Central China Real Estate Limited was established in 1992 by Mr. Hu Baosen, Chairman of the Board of Directors of Central China Real Estate Limited. The Company was listed on the Main Board of the Hong Kong Exchanges and Clearing Limited (HKEX) on June 6, 2008 and has the first-class qualification of China's real estate development companies.
As of December 31, 2018, the Company has established its presence in Henan's 18 prefecture-level cities and 77 county-level cities, and had completed development projects of about 30.06 million square meters (sq.m.) for properties sold, owned 123 projects/phases under development with an aggregate gross floor area (GFA) of approximately 24.48 million sq.m., and land reserves with GFA of about 45.15 million sq.m. including equity-owned GFA of about 34.11 million sq.m. There are 39 newly contracted asset-lite projects, with a contracted capacity of 4.48 million sq.m. (plot ratio area included) and an expected branding cost of 984 million yuan.