AMTD News | AMTD Digital Inc. Announces Appointment of CIOO
August 13, 2020 — AMTD Digital Inc. ("AMTD Digital" or "the Company"), a subsidiary of AMTD Group, a leading comprehensive financial services conglomerate, today officially announced the appointment of Mr. Osman Ershad Faiz as the Chief Information and Operating Officer (CIOO) to the Company.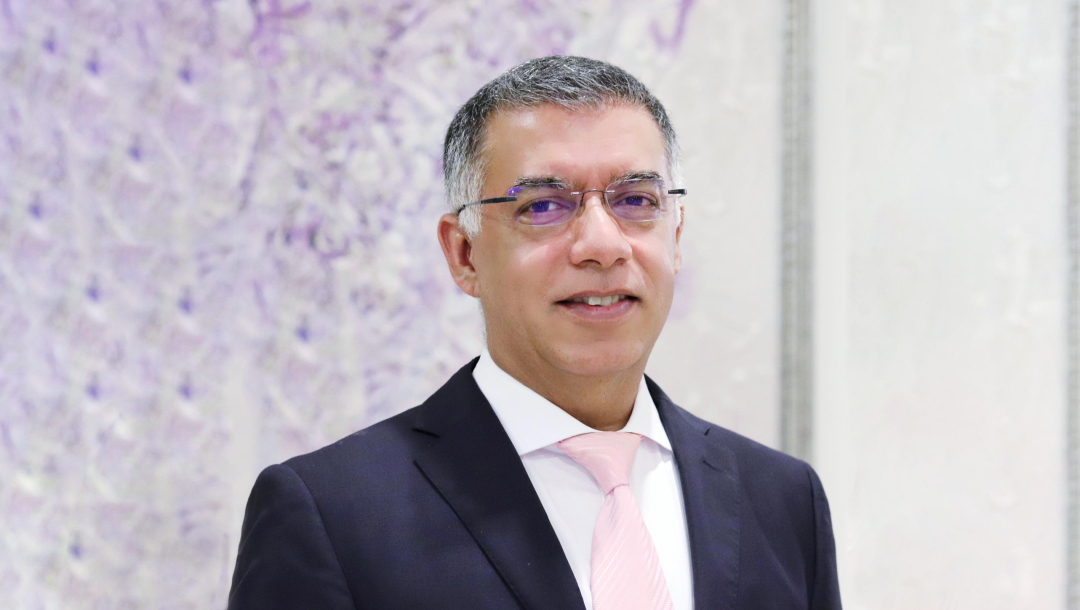 Calvin Choi, Chairman of AMTD Group and AMTD Digital, welcomed Osman to the Company: "We are thrilled to have Mr. Osman Ershad Faiz join us. Mr. Faiz will bring in global banking and comprehensive enterprise-wide operation experience and knowledge to drive our regional banking initiatives and step up overall operational efficiencies. We also look forward to Mr. Faiz's expertise and insights in digitalisation, advanced technologies and product innovation to help enrich our one-stop, cross-regional digital financial services offerings that meet the evolving needs of our clients and stakeholders out of our proprietary AMTD SpiderNet ecosystem."
Mr. Faiz has over 25 years of international banking experiences across different countries. He was previously the Chief Operating Officer of Standard Chartered Bank, Singapore. Prior to that, he served in a variety of roles for Standard Chartered, including Chief Information Officer in Singapore and Head of Wholesale Banking Operations in East region, among others. Previously, he also served as Head of Operations at PermataBank.
Mr. Faiz has served as a director of Singapore Clearing House Association and was awarded the Institute of Banking and Finance Fellow Award in technology and operations. He was also named as the Industry Co-Chair of KYC 2.0 by the Monetary Authority of Singapore ("MAS") and the Association of Banks, Singapore in 2019. In his continuing work as a thought leader and ally for diversity and inclusion, Mr. Faiz was recognized by Yahoo, Financial Times and INvolve as a global Top 50 Champion of Women in Business and Top 40 Male Advocate in 2018 and 2019, respectively.



About AMTD Group
AMTD Group is a financial services focused conglomerate, with core businesses in investment banking, asset management, digital financial solutions; and non-financial services including education and real estates areas.
AMTD International (NYSE: HKIB; SGX: HKB) is the largest independent investment bank in Asia and one of Asia's largest independent asset management companies. AMTD International was successfully listed on the New York Stock Exchange in 2019, representing the first Hong Kong headquartered financial institution listed on NYSE. On April 8, 2020, AMTD International completed its secondary listing on SGX-ST, which marks a series of historical milestones, including:
* The first company ever to be dual listed on NYSE and SGX;
* The first company featuring dual-class shares (DCS) listed on SGX;
* The largest financial institution headquartered in China and Hong Kong listed on SGX as measured by market capitalisation;
* The first company to conduct a digital listing ceremony in Singapore.



About AMTD Digital Inc.
AMTD Digital, a one-stop digital solutions platform, covers digital financial services, digital media marketing and data intelligence, digital connectors and ecosystem, and digital investments. AMTD Digital aims to build a one-stop, comprehensive, cross-market, and innovative digital solutions platform to serve Asian customers and fast-growing enterprises, integrating digital banking, digital insurance, digital asset exchange, e-payment / remittance, and other digital licensed businesses in Asia.
As the central core engine for AMTD SpiderNet, AMTD Digital plays an important and core driving role, through resources matching and empowerment. The Company helps different clients solve their pain points and problems in business development and internationalization in all dimensions, provides customized digital solutions for enterprises to achieve breakthrough in the digital age.
In 2019, AMTD together with Xiaomi established Airstar Bank, which holds one of the only eight virtual banking licenses issued by the Hong Kong Monetary Authority and Airstar Bank has officially launched full operations and businesses in Hong Kong in June 2020.
In January this year, AMTD has also announced a partnership with SP Group, Xiaomi, and Funding Societies to jointly apply for a Singapore digital wholesale banking license.
AMTD Digital recently completed the acquisition of controlling stake in PolicyPal, Singapore's InsurTech leader and the first graduate from MAS's FinTech Regulatory Sandbox, and announced another two strategic acquisitions of CapBridge, a leading online capital raising platform in Asia for growth companies and Singapore's first regulated private securities exchange, and FOMO Pay, one of Singapore's largest and leading one-stop QR code payment aggregators and payment gateway providers.
AMTD has also launched the AXSI Digital Finance Leadership Program in collaboration with Xiaomi, Singapore Management University, and Institute of Systems Science of National University of Singapore. Besides, AMTD and Singapore FinTech Association ("SFA") have agreed to jointly establish an AMTD SFA Global FinTech Fellowship Programme.