AMTD Deal | AMTD Completes the Hong Kong IPO of Joy Spreader
On September 23, 2020, the largest performance-based we-media marketing service provider in China – Joy Spreader Interactive Technology. Ltd ("Joy Spreader" or the "Company"; HKSE:6988) – was successfully listed on the Main Board of the Hong Kong Stock Exchange ("HKSE"), with AMTD acted as a Joint Bookrunner and Joint Lead manager on the transaction. This is another landmark IPO of Chinese leading SaaS company completed by AMTD, which further showcases the strong capability of AMTD in assisting SaaS and other technology companies raise funds in the capital markets.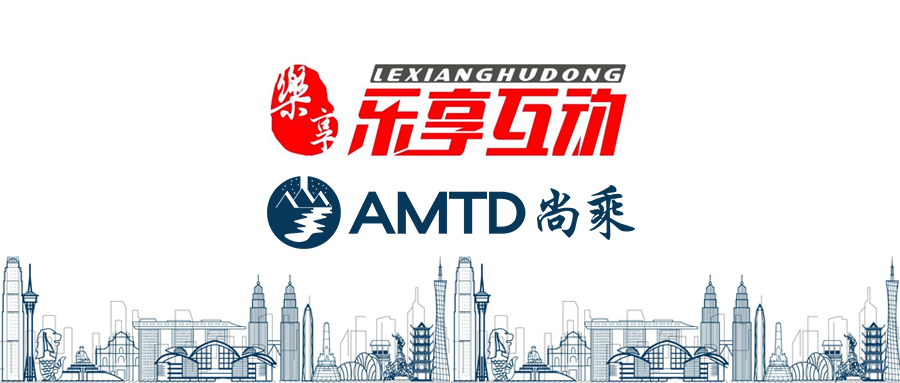 Joy Spreader, founded in 2008, is China's largest performance-based we-media marketing service provider and a first mover in the short-form video we-media monetization market. The Company connects marketers and we-media publishers using proprietary technologies and platforms, and it also offers monetization services to we-media publishers to help match their user-follower network traffic with suitable products leveraging its algorithm-based product recommendation technologies.
In this transaction, Joy Spreader offered a total of 543,700,000 shares at the offer price of HK$2.88 per share, which translated to an offering size of US$202 million (prior to the exercise of the over-allotment option).
This transaction received a great deal of attention and active participation among both institutional and retail capital market participants. The Hong Kong public offering was oversubscribed by approximately 1,633 times, and the company became one of the top three "frozen capital kings" in this year Hong Kong IPO by locking in 2,900 billion HKD; the international offering was oversubscribed by approximately 24 times, and there were a total of 457 placees under the International Offering.
The company's shares have been subscribed by four top cornerstone investors, including Capital Investment LLC, an investment arm of Abu Dhabi Capital Group, US-based family office Acuitas Group Holdings LLC, Harvest Capital Management, and Tencent-backed payment service provider Yeahka (09923.HK). The four cornerstone investors purchased for an aggregate amount of US$27 million, which represents 13.5% of the total offering.
AMTD has always been committed to providing clients with open-end, innovative, diversified and professional financial services and helping more and more technology and new economy companies from different regions and diversified industries to expand business coverage, implement strategic goals and achieve global vision.
In addition to Joy Spreader, AMTD has completed a number of leading SaaS companies' Hong Kong IPO, such as Fangdd Network (NASDAQ: DUO), a leading property technology company; Mobvista (1860.HK), a leading technology services platform for global app developers; Weimob (2013.HK), the first Hong Kong-listed new economy SaaS company; Duiba (1753.HK), China's leading user management SaaS provider for online businesses and interactive advertising platform operator; and Wanka Online (1762.HK), a China's leading innovative technology company in the mobile internet market.
In addition, relying on our unique investors base, rich execution experience and strong underwriting capabilities, AMTD has played an important role in the listings of Chinese new economy companies in Hong Kong and the US in recent years, and successfully secured key high-quality sole orders for each deal under various capital markets conditions.
AMTD has just completed the secondary listing of Yum China in Hong Kong, and previously assisted the completion of Xiaomi and Meituan Dianping Hong Kong IPOs, the first two companies listed in Hong Kong with dual-class shares scheme, as well as other Hong Kong and US IPOs of China's leading new economy companies in different verticals, including Maoyan Entertainment Tongcheng-Elong, CMGE, Koolearn Technology, BlueCity, Ebang, and 36Kr etc.