AMTD News | Solely Completes US$150m Exchange Offer for CNLP
Recently, China Logistics Property Holdings Co. Ltd. (1589.HK, "CNLP" or the "Company") successfully completed the exchange offer (the "Transaction") targeting its outstanding US$162.475 million 8.75% Senior Notes due 2021 (the "Existing Notes") to be exchanged into a new 2-year senior notes offering (the "New Notes") for up to US$150 million (the "Maximum Issuance Amount"), further extending and improving CNLP's maturity profile. AMTD acted as the Sole Dealer Manager on the Transaction and was able to complete the Transaction in less than 2 weeks from start to finish.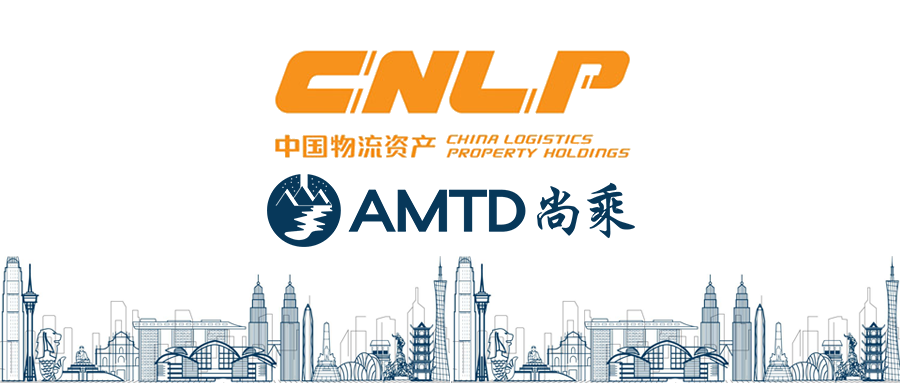 After in-depth discussion and comprehensive coverage with existing holders, the Company achieved one of the highest submission rates in the market this year. At the expiration of the 7-day exchange offer period, US$161.365 million (representing 99.32% of the outstanding amount) of the Existing Notes were validly tendered and accepted for exchange, which was greater than the Maximum Issuance Amount of US$150 million as determined by the Company at the onset, therefore the Company has decided to accept the tenders based on a proration factor of 91.7152%. The high submission and acceptance rates of the Transaction showcases AMTD's strong execution capability and investor access.
The Company was also able to achieve a new issue yield of 8.75% for 2-year, which was significantly lower than a stand-alone new issuance, allowing the Company to effectively manage its cost of funding.
This Transaction represents the sixth international capital markets transaction led by AMTD for the Company and the second liability management transaction for CNLP, for which AMTD has assisted CNLP on all of its liability management exercises so far.