AMTD Deals | The Hong Kong IPO of Netjoy Holdings
On December 17, 2020, a leading online marketing solutions provider in China – Netjoy Holdings Limited ("Netjoy Holdings" or the "Company"; 2131.HK) – was successfully listed on the Main Board of the Hong Kong Stock Exchange ("HKSE"), with AMTD acted as a Joint Bookrunner and Joint Lead Manager. First day trade closing price is HK$8.12, which is 16% above IPO price. This is the second IPO of issuers from the online marketing services sector completed by AMTD this year, following Joy Spreader (6988.HK).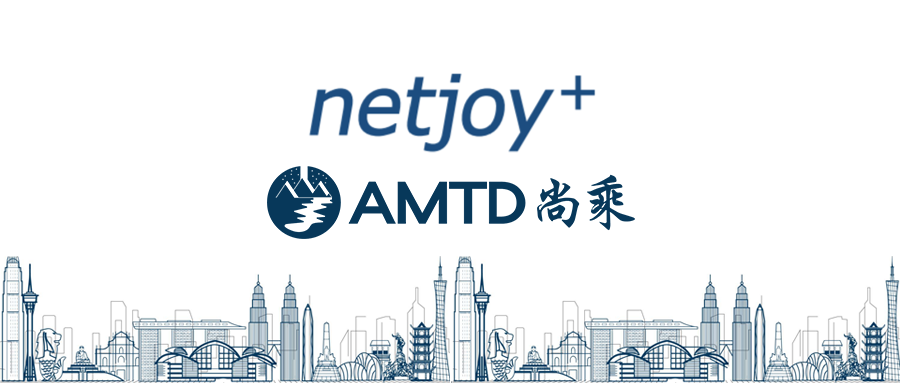 Founded in 2013, Netjoy Holdings has become a market leader in the short video marketing solutions and online pan entertainment-oriented content services sectors in China. The Company connects advertisers with top online publishers with its proprietary DMP ("Data Management Platform"). In 2019, the Company was the third largest online marketing solutions provider in China in terms of gross billing generated from short video advertisements and ranked first among all the pan-entertainment oriented information websites in terms of average DAUs in China.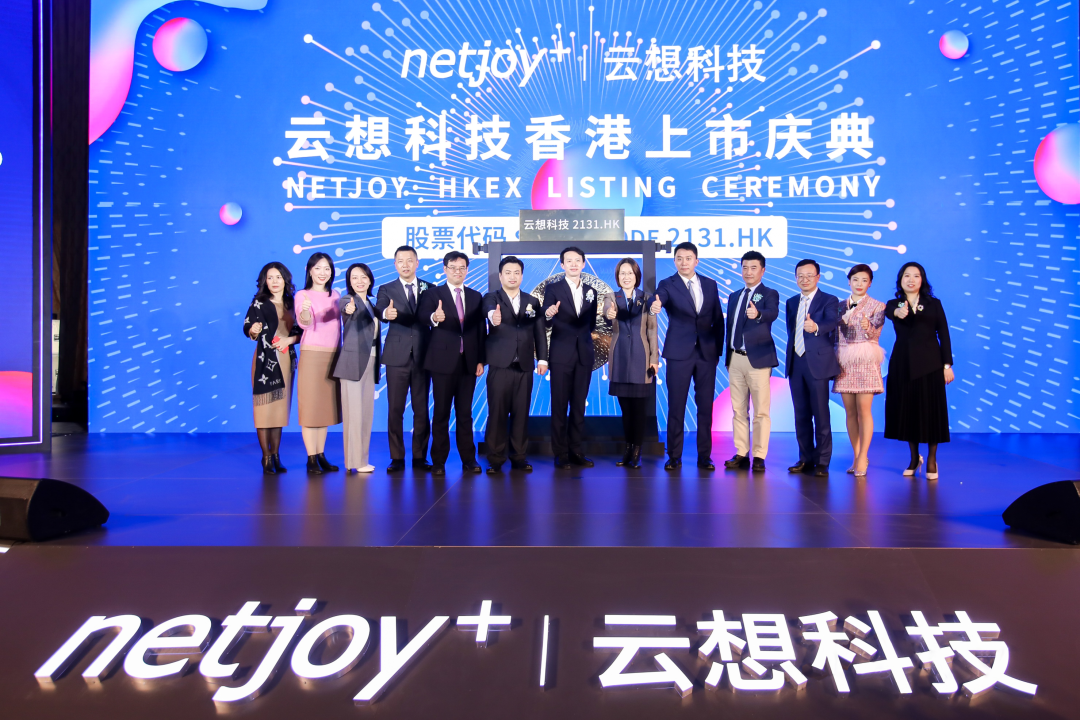 Mr. Meng Xinghai, Head of China Markets and Managing Director of AMTD International, attended the listing ceremony
In this transaction, Netjoy Holdings offered a total of 200,000,000 shares at the offer price of HK$6.98 per share, which translated to an offering size of US$180 million (prior to the exercise of the over-allotment option). This transaction drew strong interest from both retail and institutional investors. The retail tranche was oversubscribed by approximately 114.45 times, and the international offering was oversubscribed by 6.37 times with a total of 137 placees. AMTD contributed greatly to the success of the offering by introducing Xiaomi as one of six cornerstone investors in this deal and bringing high-quality and non-price sensitive orders from large long-onlys and hedge funds.
AMTD is always committed to acted as a "Super-Connector" to establish a full-service platform to empower new economy companies and assist them to enter global capital markets. Leveraging on our rich experience in underwriting equity capital market transactions and abundant resource in the capital markets, AMTD has assisted many SaaS companies complete their IPOs on the HKSE, including Fangdd Network (NASDAQ: DUO), a leading property technology company;Mobvista (1860.HK), a leading technology services platform for global app developers; Weimob (2013.HK), the first Hong Kong-listed new economy SaaS company; Duiba (1753.HK), China's leading user management SaaS provider for online businesses and interactive advertising platform operator; Wanka Online (1762.HK), a China's leading innovative technology company in the mobile internet market, and Joy Spreader (6988.HK), the largest performance-based we-media marketing service provider in China debut on the international capital markets. Netjoy Holdings' IPO further showcases the rich experience and strong capability of AMTD in assisting Chinese SaaS and new economy companies raise funds in the capital markets.