AMTD Digital | InsurTech Platform: PolicyPal
Founded in 2016, PolicyPal is an InsurTech company offering a digital management platform for insurance. Being the first graduate of FinTech regulatory sandbox approved by the Monetary Authority of Singapore, PolicyPal currently collaborates with 30 global insurance enterprises, with US$3 billion sum assured coverage. With the aim of helping people get access to better insurance coverage, PolicyPal offers personalized recommendations on insurance policies to protect their health and wealth.
Sharing the same ambition to develop and expand InsurTech sector in the Southeast Asia, AMTD Digital completed the acquisition of PolicyPal via its innovative "Fusion-in" programme in June 2020, which was the first controlling stake acquisition in the Southeast Asian InsurTech industry since the outbreak of Covid-19 pandemic. The acquisition does not only unlock the full potential of digital network by utilizing the AMTD SpiderNet's comprehensive and powerful resources, but also marks the milestone for AMTD to empower promising FinTech players in Asia and beyond. With the "Fusion-in" programme, AMTD Digital also successfully introduced some strategic shareholders, including 500 Startups, a leading global venture capital firm.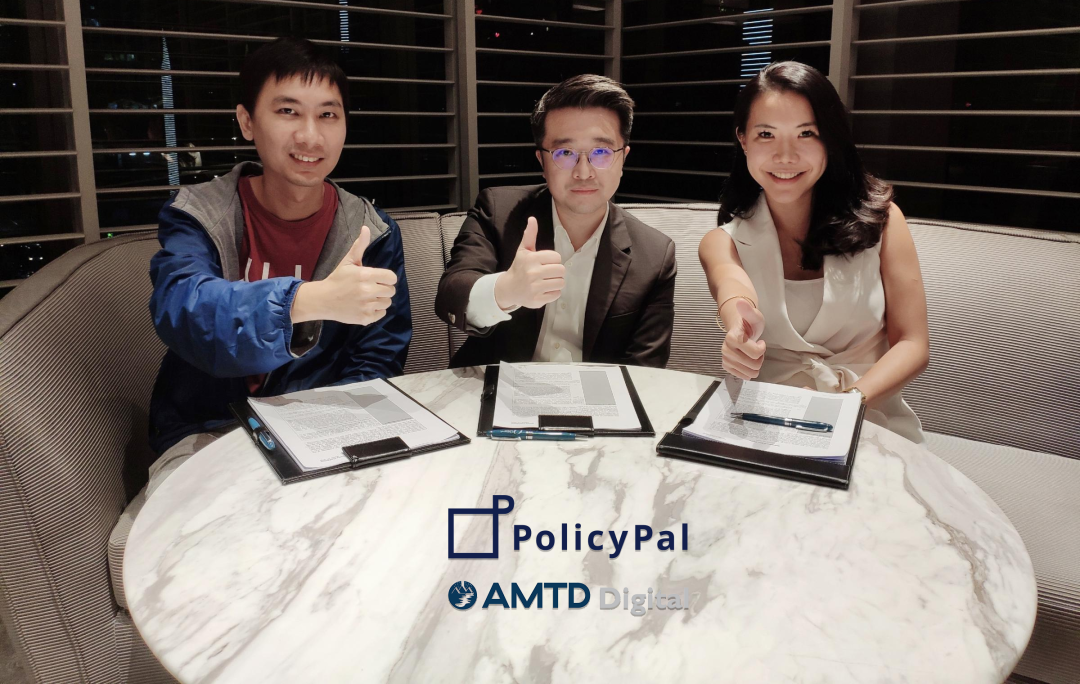 Calvin Choi, Chairman and CEO of AMTD Group (middle), Val Yap, Founder and CEO of PolicyPal (right), and Wong Kai Chin, CTO of PolicyPal (left)