AMTD Digital | Digital Assets Exchange Platform: CapBridge
CapBridge Financial is a private market and digital assets exchange platform which provides integrated private market solutions to help companies and investors unlock value via a uniquely integrated primary syndication and secondary trading approach.
Its solution includes 2 parts.
The first part is CapBridge, which is a primary syndication platform to help late-stage growth and Pre-IPO private companies to seek growth or expansion capital under the lead and co-lead business model.
The second part of its solution is 1exchange ("1x"), the first MAS-regulated private securities exchange. It is a blockchain-enabled, "light-touch" and cost-effective private listing venue. With a 1X listing, founders, owners, and growth stage companies can achieve partial exits and tradeability in private shares while retaining control.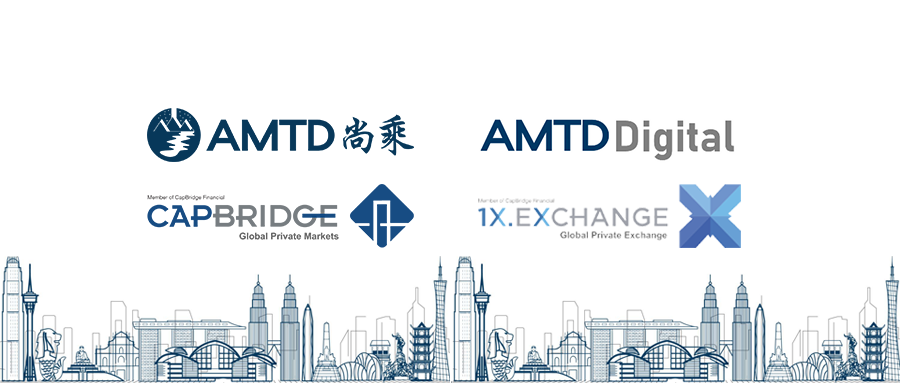 In June 2020, AMTD Digital announced the acquisition of majority stake in CapBridge Financial via its "Fusion-in" Programme, to expand the global digital assets exchange platform. CapBridge will also become a key ecosystem partner in the AMTD SpiderNet. With broad experiences, resources and networks in the new economy sectors, AMTD will provide continuous support to CapBridge's growth and new momentum to the digital asset sector in Singapore, Hong Kong and the rest of Asia. Earlier this year in May, AMTD signed a strategic collaboration agreement with the Singapore Exchange, to promote the development of Singapore's capital markets and to further strengthen the connectivity between Singapore, ASEAN, the Greater Bay Area, the rest of China and the Middle East. Singapore Exchange is also one of the key strategic shareholders of CapBridge.