AMTD Deals | IPO of Newlink Technology
On January 6, 2021, a leading IT solution provider of traditional and innovative software-driven solutions for both financial institutions and healthcare institutions – Newlink Technology Inc. ("Newlink Technology" or the "Company"; 9600.HK) – was successfully listed on the Main Board of the Hong Kong Stock Exchange ("HKSE"), with AMTD acting as a Joint Bookrunner and Joint Lead Manager. This is the very first Hong Kong IPO in 2021, demonstrating AMTD's strong momentum in global capital markets transactions.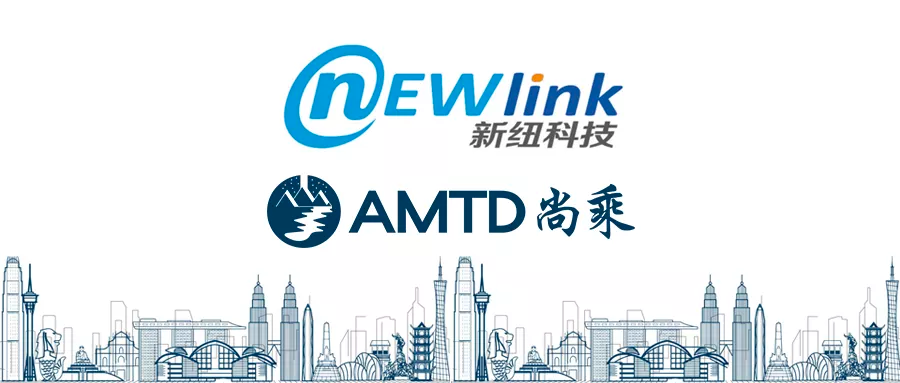 Founded in 2011, Newlink Technology is a leading solution provider specializing in IT solutions for both financial institutions and healthcare institutions in China. On the one hand, Newlink Technology is a top 100 provider among over 2,500 providers of IT solutions for financial institutions in China. The Company provides financial institutions, primarily including banks, trust companies and asset management companies, with a comprehensive spectrum of solutions, such as BEAI platform, over-the-counter bond bookkeeping system, distributed trading platform and RPA ("Robotic Process Automation") solution. As one of the Top 10 domestic RPA solution providers for financial institutions in China that successfully commercialized RPA solution and generated revenue, the listing of the Company marks the first Hong Kong IPO of RPA solution provider. One the other hand, Newlink Technology is a provider of featured healthcare IT solutions in China, including featured medical quality control and safety warning system, which has been implemented in 44 hospitals and entered into cooperation arrangements with 240 hospitals.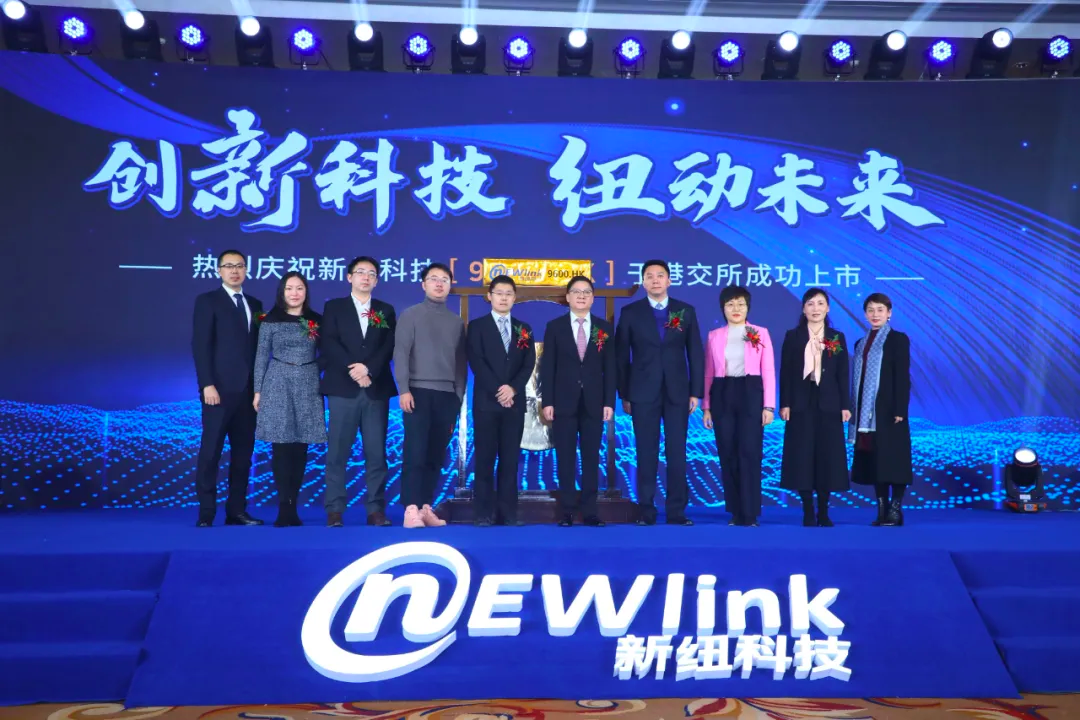 Mr. Meng Xinghai (4th right), Head of China Markets and Managing Director of AMTD International, attended the listing ceremony
In this transaction, Newlink Technology offered a total of 200,000,000 shares at the offer price of HK$4.36 per share, which translated to an offering size of US$113 million (prior to the exercise of the over-allotment option). This transaction received strong interest from both retail and institutional investors. The retail tranche was oversubscribed by approximately 446.57 times, and the international offering was oversubscribed by 2.4 times with a total of 302 placees. Two cornerstone investors, Hony Goldstream and CT Fund, respectively, have subscribed for 21,052,000 shares in total, representing approximately 10.52% of the number of shares under the global offering.
As a leading comprehensive financial institution in Asia, AMTD has always been committed to providing clients with open, innovative, diversified, and professional financial services. Leveraging on our rich experience in underwriting equity capital market transactions and global resources in institutional investors, AMTD has assisted several SaaS companies complete their IPOs on the international capital markets, including Fangdd Network (NASDAQ: DUO), a leading property technology company; Mobvista (1860.HK), a leading technology services platform for global app developers; Weimob (2013.HK), the first Hong Kong-listed new economy SaaS company; Duiba (1753.HK), China's leading user management SaaS provider for online businesses and interactive advertising platform operator; Wanka Online (1762.HK), a China's leading innovative technology company in the mobile internet market; Joy Spreader (6988.HK), the largest performance-based we-media marketing service provider in China debut on the international capital markets, and Netjoy Holdings (2131.HK), the third largest online marketing solutions provider in China.