AMTD Deals | AMTD Leads the US IPO of Kuke Music on NYSE
On January 12, 2021, Eastern Standard Time (EST), China's leading classical music licensing and subscription services provider, smart music education service provider, and live classical music events organizer – Kuke Music Holding Limited ("Kuke Music" or the "Company", Ticker: KUKE) successfully listed on the New York Stock Exchange ("NYSE"). As one of the lead underwriters and lead bookrunners in this IPO, AMTD played an instrumental role in helping Kuke Music successfully debut on the international capital market and becoming "the first Chinese company listed on NYSE in 2021" and "the first-ever US-listed Chinese music education company".

Founded in 2002 and with nearly twenty years of experience in the classical music industry, Kuke Music has built a content-centric ecosystem with strong brands in each of its classical music licensing and subscription, smart music education, and live classical music events business lines. Leveraging its decades-old relationship with Naxos, a world-leading classical music brand and one of the largest distributors of independent classical record labels in the world, and other renowned content providers, Kuke music has built the largest library of classical music content in China. Kuke's leading position was further underpinned by the fact that Mr. He Yu, the Founder, Chief Executive Officer and Chairman of the Board of the Company, holds 75% of the equity interests in Naxos. Powered by a leading content library, Kuke Music was the largest classical music licensing service provider and the second largest online classical music subscription service provider in China in 2019, representing 46.6% and 13.8%, respectively, of the market share in terms of revenue. Kuke Music was also a leader in the smart music education industry. Its innovative smart music education solutions effectively standardize the curriculum, reduce reliance on music teachers, and promotes educational equity in the field of piano training with affordable price. As of September 30, 2020, Kuke Music had over 10,200 student enrollments from 1,300 kindergartens across 161 cities in China. Kukey courses have been widely recognized by kindergartens, parents, and students. To complement its music content and education businesses, Kuke Music acquired BMF in February 2020, one of the few companies in China with the experience and scale to organize large-scale classical music festivals. This business line further enhances Kuke Music brand awareness and positions it well to continuously offer differentiated value propositions to customers through a thriving content-centric ecosystem.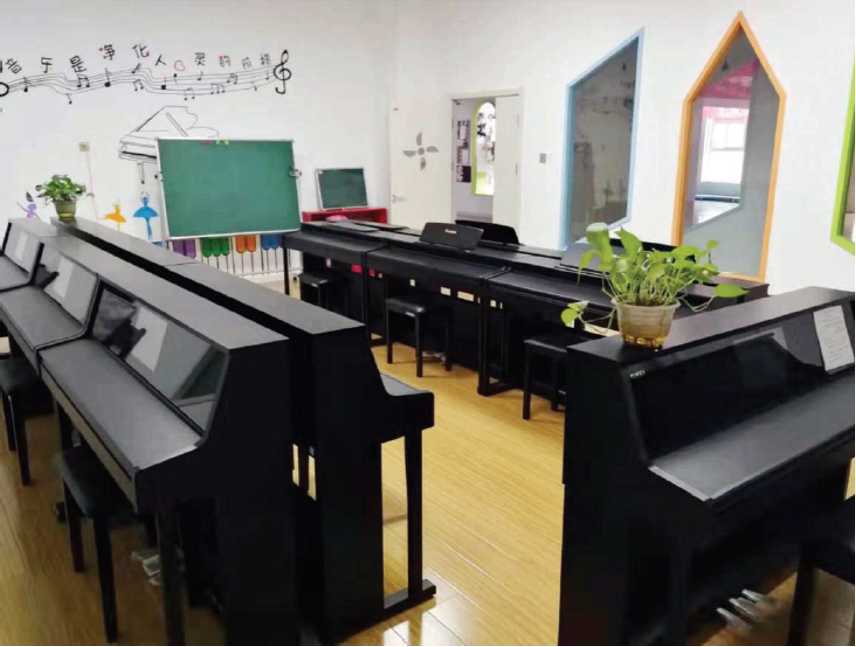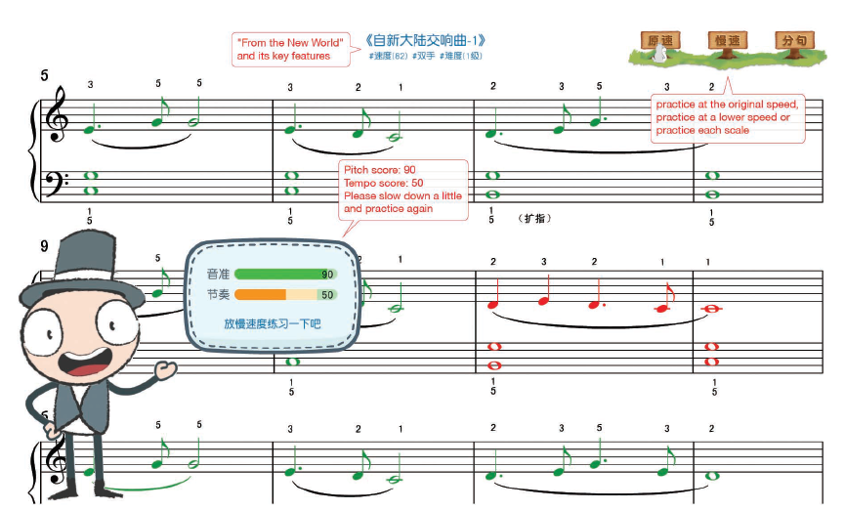 Kuke smart music teaching system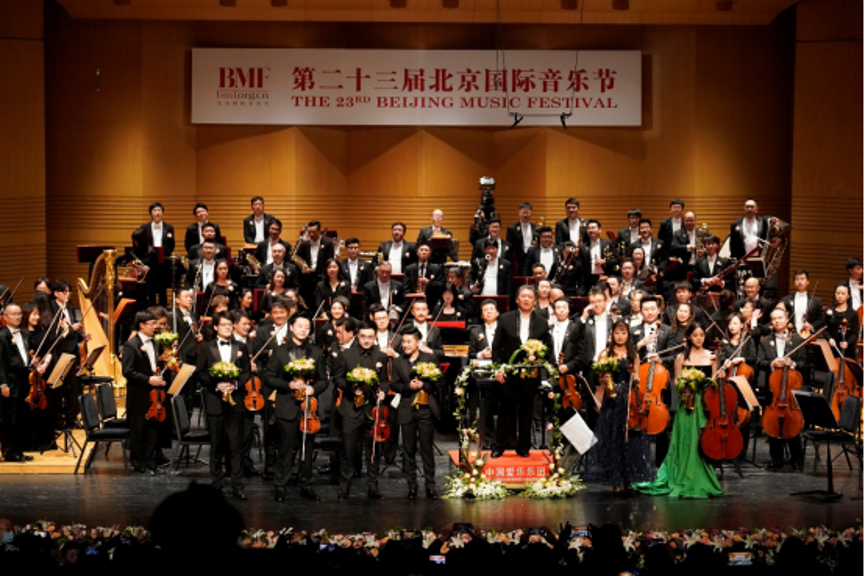 The 23rd BMF Closing Concert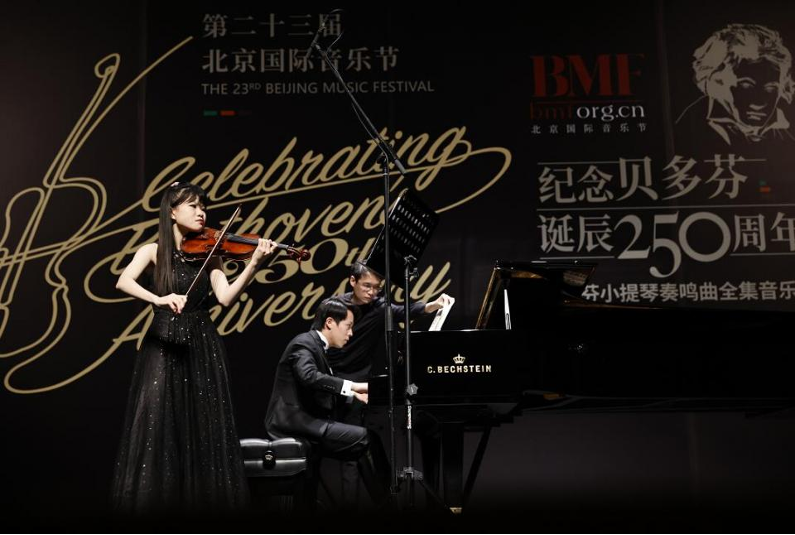 The 23rd BMF celebrating Beethoven's 250th anniversary
Kuke Music offered a total of 5,000,000 American Depository Receipts ("ADSs") in this offering, with each ADS representing 1 Class A ordinary share. The offering was priced at US$10 per ADS, which translated to an offering size of US$50 million (prior to the exercise of the over-allotment option). As a lead underwriter and bookrunner on the Kuke Music's US IPO, AMTD had made significant contributions to all aspects of the transaction, from deal execution, sourcing and introducing investors, to marketing. Leveraging its rich experience and abundant resource in the capital markets, AMTD assisted Kuke Music in designing its offering structure and calibrating the timing to enable it to capture the optimal market window, laying a solid foundation for Kuke Music's successful listing and, once again, demonstrating AMTD's unparalleled strength in leading US IPO transactions.
AMTD is not only the investment bank of choice for cultural and education enterprises, it is also a promoter and operator in the cultural and education sector. Most recently, AMTD Digital forayed into the movie production business, and acted as one of the producers for "Shock Wave 2", which received strong critical acclaim from film critics and audience alike. The AMTD Group is also dedicated to promoting and cultivating talent in the Greater Bay Area, Southeast Asia and beyond. Last year, AMTD established AXSI Digital Finance Leadership Programme together with Xiaomi, Singapore Management University and Institute of Systems Science at National University of Singapore; launched AMTD SFA Global FinTech Fellowship Programme with Singapore FinTech Association; initiated the @-WISE Cybersecurity Centre of Excellence Singapore with University of Waterloo, iQ4 and Singapore FinTech Association, with the purpose of fostering FinTech talents; became the first industry partner of CFtP qualification to promote the FinTech talent training; forged a strategic collaboration with The Hong Kong University of Science and Technology to cultivate next generation digital and innovation leaders.