AMTD Deals | Sinic Holdings US$250m Senior Green Bond Offering
On 18th January 2021, Sinic Holdings (Group) Company Limited ("Sinic Holdings" or the "Company") successfully priced its US$250m 8.500% 364-Day senior fixed rate green bond offering (the "Transaction"). AMTD acted as a Joint Bookrunner and Joint Lead Manager on the Transaction. This is the first transaction completed by AMTD for Sinic Holdings and Sinic Holdings' first green bond issuance in the international capital markets.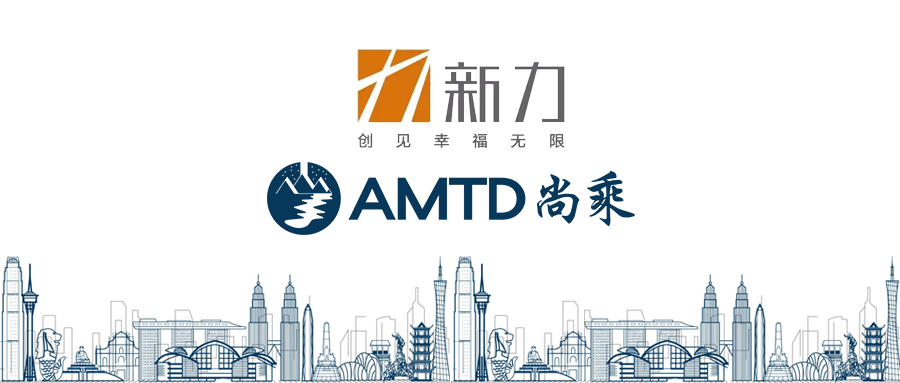 The Company picked the ideal window to conduct an intra-day execution by announcing an initial price guidance of 9.5% area for a new 364-Day issue. The orderbook grew rapidly from the onset to US$1.5bn before noon, and up to US$2bn by final pricing, amounting to an oversubscription of 8 times. The strong investor demand allowed the Company to tighten final price guidance to 9.125%, which is the lowest yield and coupon achieved by the Company for an offshore USD bond issue. Sinic Holdings is rated B+ Stable by Fitch, B2 Stable by Moody's, B Stable by S&P and BB- Positive by Lianhe Global.
Sinic Holdings is a large-scale and comprehensive property developer in the PRC, focusing on the development of residential and commercial properties. Through 10 years of operations, it has successfully established a leading position among residential property developers in Jiangxi Province and, by leveraging its success and experience in Jiangxi Province, expanded its property development business into the Yangtze River Delta Region, the Greater Bay Region and the Central and Western China Core Cities and Other Regions with High-Growth Potential. In 2019, its was ranked 36th, 32nd and 31st among the property developers in the PRC in terms of total sales amount according CRIC, China Index Academy and EH Consulting, respectively.