AMTD News | AMTD's Strategic Investments in Education and Talent Cultivation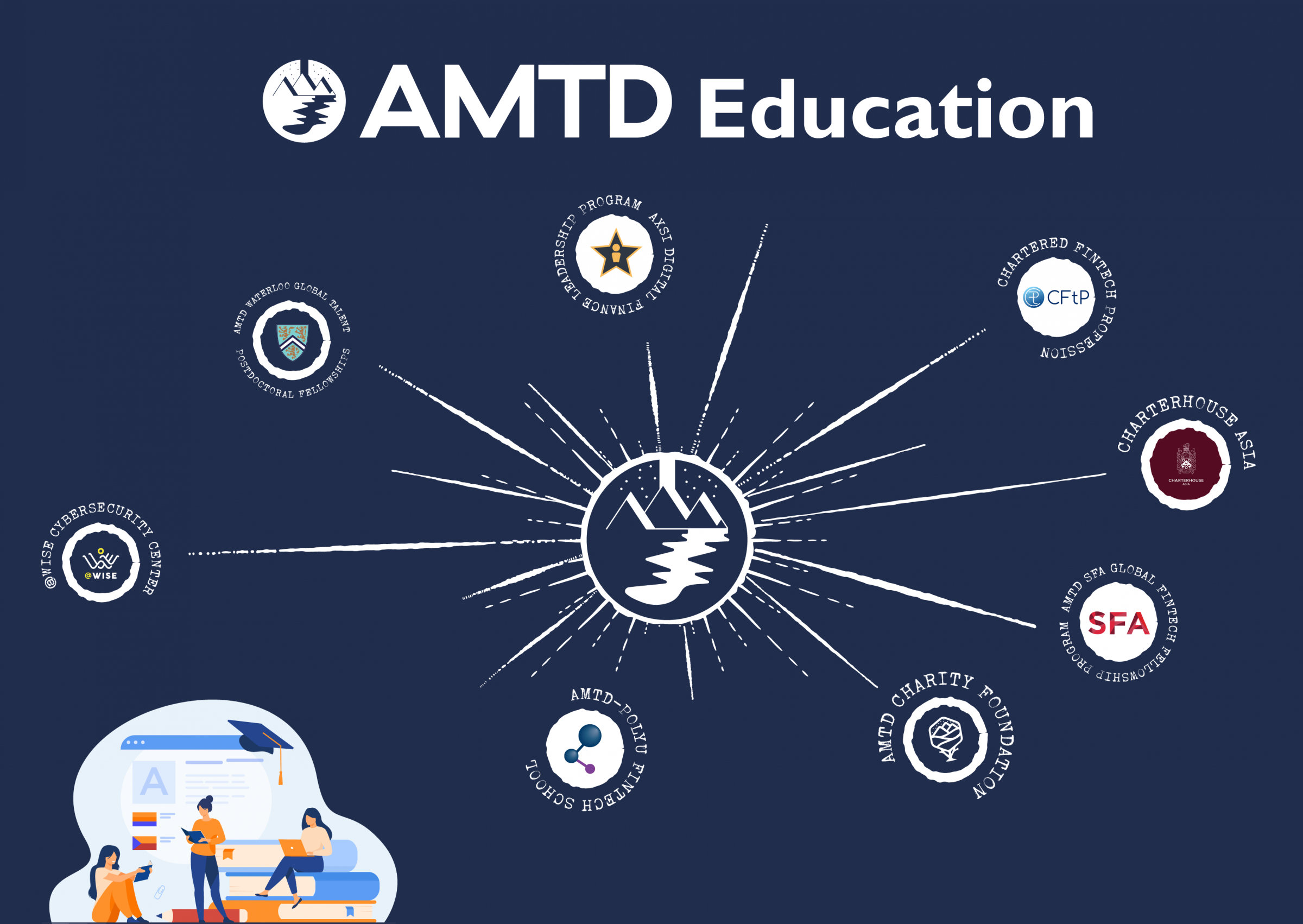 Dedicated to education and talent cultivation, AMTD has strategically partnered with a wide range of universities and educational institutions around the world, establishing programs and institutions to offer/support private education, professional learning in FinTech, and postdoctoral research.
In private education, AMTD Education, a subsidiary of AMTD Group, has recently invested in Charterhouse Asia with the objective to embark on a programme of school openings across Asia. Mr. Calvin Choi, Chairman of AMTD Group, has also joined the Board of Charterhouse Asia. In an exclusive partnership with Charterhouse, one of England's historic public schools, Charterhouse Asia is realising a vision for a modern holistic education, inspired by tradition and informed by contemporary thinking, and designed for the needs of the future in the most dynamic region on the planet. Its development plan works towards a network of schools, secure in their Asian identity, with strong ties to the UK.
In the FinTech professional learning space, AMTD has collaborated with many different institutions to launch a wide range of programmes and initiatives. Firstly, AMTD has jointly established Hong Kong's first-ever FinTech school offering Asia's first doctoral degree in FinTech with The Hong Kong Polytechnic University. We have also launched the AXSI Digital Finance Leadership Programme together with Xiaomi, Singapore Management University and Institute of Systems Science at National University of Singapore. Partnering with the Singapore FinTech Association, AMTD has created the AMTD SFA Global FinTech Fellowship Programme to connect local entrepreneurs with Singapore's capital markets and strengthen their long-term competitiveness. AMTD has also initiated the establishment of the @-WISE Cybersecurity Centre of Excellence Singapore with University of Waterloo, iQ4 and Singapore FinTech Association, with the purpose of fostering FinTech talents. Lastly, AMTD became the first industry partner of Chartered FinTech Professional ("CFtP") qualification to promote the FinTech talent training, which aims at supporting and anchoring the CFtP qualification with industry mentorships, thought leadership and cross-border learning journeys. AMTD Charity Foundation has setup an AMTD-GFI SpiderNet Scholarship to support students from SUSS and SUFE to complete the CFtP qualification, and offer internship opportunity at FinTech firms in the AMTD SpiderNet ecosystem.
Dr. Timothy Tong, CEO of AMTD Charity Foundation, was also nominated to be the Chairman of the Hong Kong Laurel Forum to groom and develop talents in Hong Kong. To support postdoctoral research, AMTD has partnered with the University of Waterloo to jointly launched the AMTD Waterloo Global Talent Postdoctoral Fellowship, with the intention to bring together and support world-class scholars from top universities across the globe who are prepared to lead in a future that promises both great opportunity and waves of disruption.
AMTD will continue to support talent development and upholding social responsibility, contributing to the innovation and advancement of the education sector.