AMTD News | AMTD Digital announces its Strategic Investment in Forkast
Today, AMTD Digital announces that it has strategically invested in Forkast during its seed round financing. Founded in 2018 by former Bloomberg News anchor Angie Lau, Forkast is a digital media platform headquartered in Hong Kong, focusing on blockchain, cryptocurrency, and emerging technologies in the Asia-Pacific region. It covers stories and analyses on emerging technology at the intersection of business, economy, and politics. Forkast's mission is to help readers understand Asia's role in this global story of technology innovation.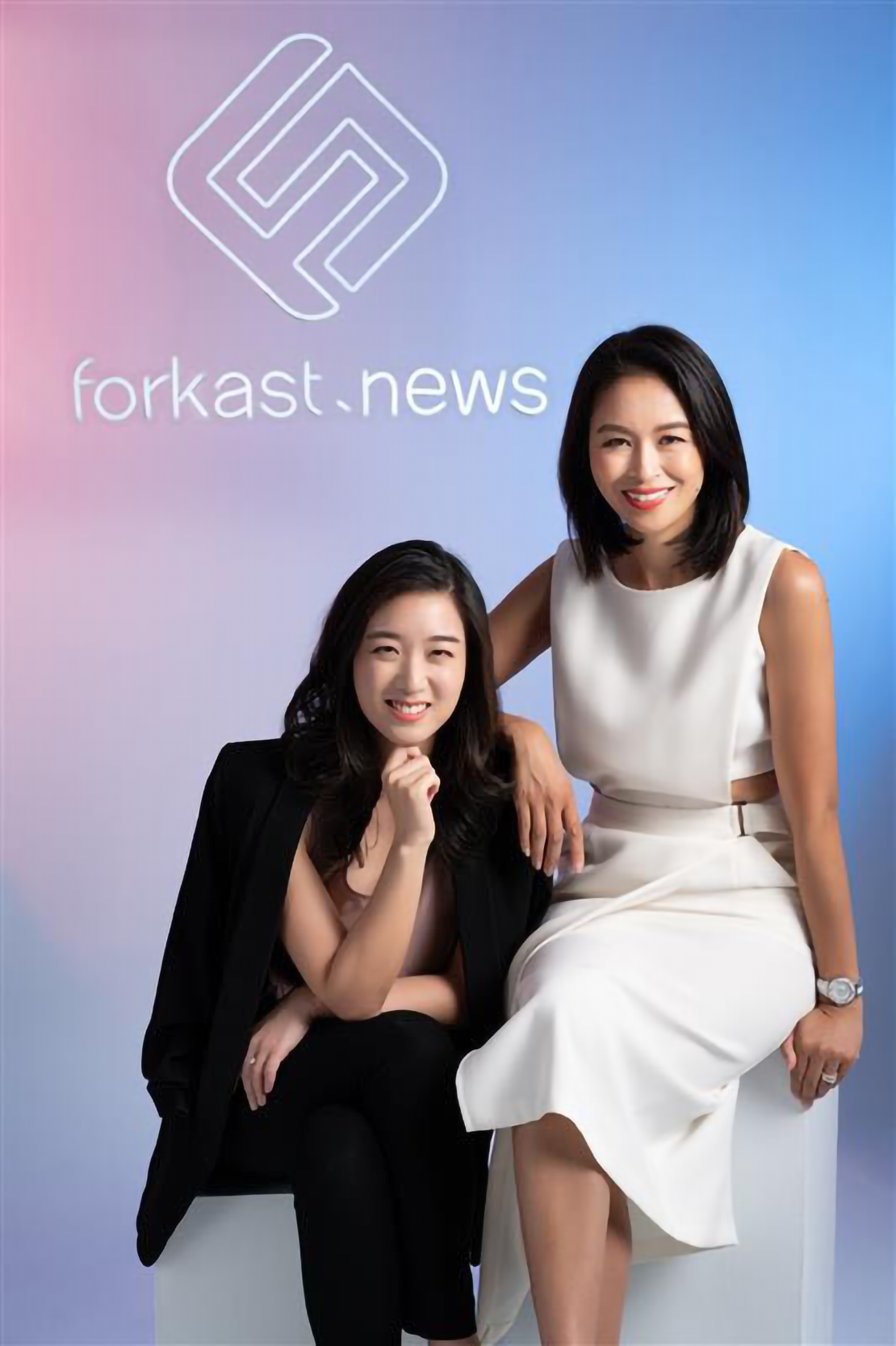 This Transaction marks a significant step of AMTD Digital in driving its investment and development in the digital media space. Combining the breadth of resources from AMTD Digital's unique SpiderNet ecosystem, with Forkast's extensive coverage in Asia's emerging technologies, this collaboration will definitely create significant synergies.
Mr. Calvin Choi, Chairman of AMTD Group and Founder of AMTD Digital, commented, "At AMTD Digital, we are believers in value creations and builders through connecting dots. In our eyes, Forkast.news represents the equation of technology + knowledge + innovation, and we are happy to establish long term partnership with Angie and Sarah in creating values and delivering world stories and analyses on emerging technologies."
Dr. Frederic Lau, Director and President of AMTD Digital, said, "I'm excited about our strategic investment in Forkast, and we look forward to our collaboration with Forkast to promote and advance the digital media space."
Dr. Feridun Hamdullahpur, Independent Director of AMTD Group and President of the University of Waterloo, added, "It's a powerful combination of AMTD Digital's extensive ecosystem with the Forkast team's tenured experience in the digital media space on emerging technologies, and it is strategically consistent with AMTD's broader vision of digitally connected world."
Ms. Angie Lau, Founder and Editor-in-Chief of Forkast, said, "Forkast is thrilled to have the support of AMTD as part of our circle of investors. It's a strategic relationship based on our collective recognition that blockchain and digital assets are shaping the future of fintech, which creates a demand for greater education and awareness."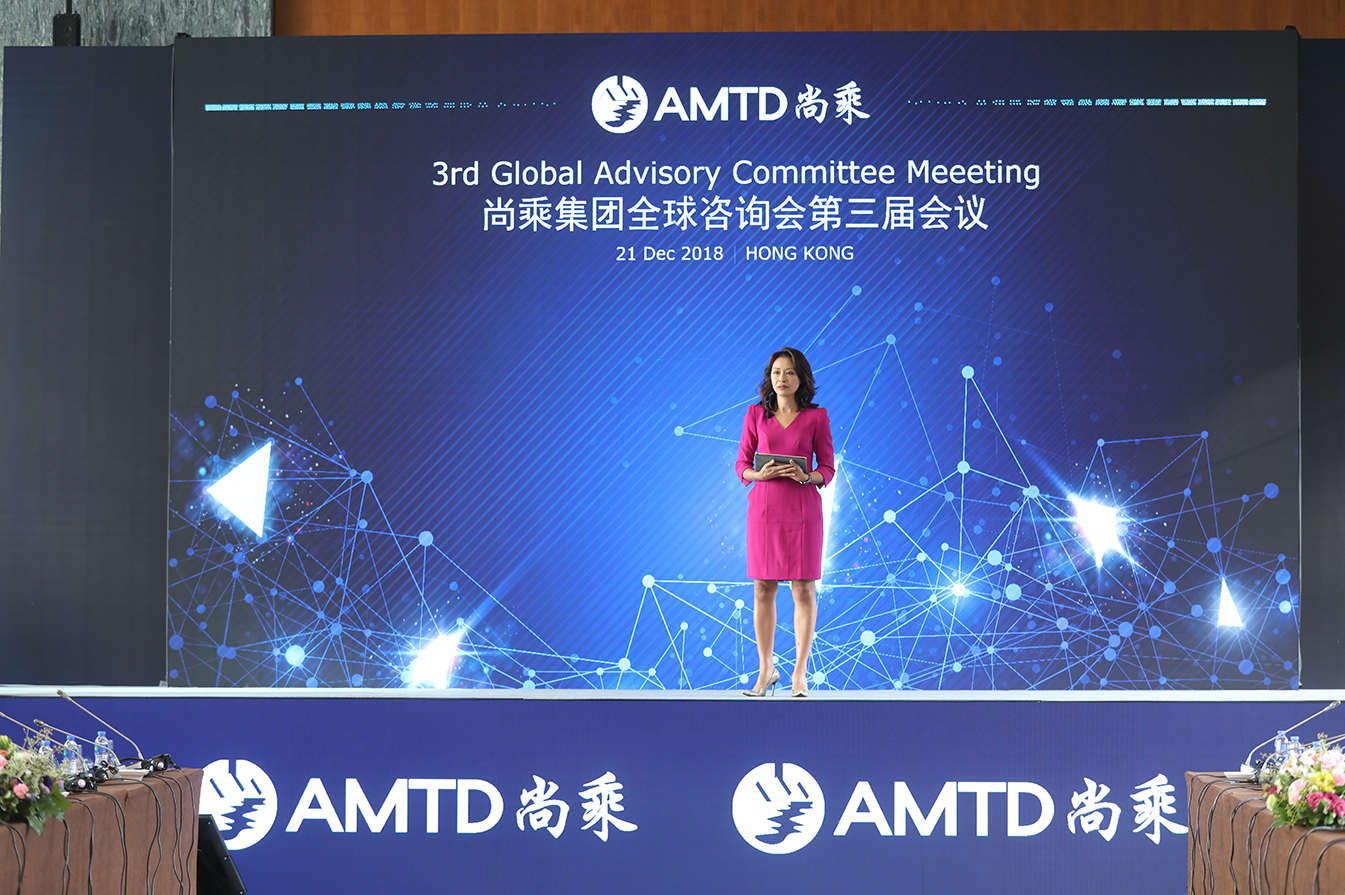 To further strengthen the collaboration between AMTD and Forkast, Ms. Lau has also been appointed as a member of the AMTD Global Advisory Committee. Before founding Forkast, Angie spent four years anchoring Bloomberg TV's flagship morning show "First Up with Angie Lau", broadcast globally from Hong Kong. Angie is also a frequent speaker at technology, blockchain, innovation, financial markets, and media events. In 2019, she spoke at Forbes Women's Summit, Mobile World Congress Shanghai, Catalonia Investment Forum, OECD's Blockchain Policy Forum Summit, Paris Blockchain Week Summit, Hong Kong Blockchain Week, Asia Blockchain Summit, and Digital Journalism Summit. Ms. Lau was also featured in Vogue Hong Kong's May 2019 issue "Power of Next" for her leadership in media covering blockchain.
Dr. Annie Wu, SBS, JP, Co-Chairperson of AMTD Global Advisory Committee and Standing Committee Member of 10th, 11th, 12th CPPCC National Committee, Honorary Consulate of the United Republic of Tanzania in Hong Kong & Macau, said "It's my pleasure to welcome Ms. Angie Lau's joining of the AMTD Global Advisory Committee, adding more gender diversity to its member composition as well as the boosting the advisory committee's digital capability."
AMTD Digital is one of the most comprehensive digital platforms in Asia with businesses spanning multiple verticals, including digital finance services and licenses, digital media marketing and data intelligence, digital connectors and ecosystem, and digital investments. It strives to build a one-stop, cross-market, comprehensive digital financial services platform to serve retail and corporate clients, integrating digital banking, digital insurance, digital asset exchange, and other licensed businesses in Asia. As the central core engine for AMTD SpiderNet ecosystem, AMTD Digital plays an important and core driving role. Through resources matching and empowerment, to help different clients solve their pain points and problems in business development and internationalization in all dimensions, the aim is to provide customized digital solutions, and achieve breakthrough development in the digital age.