AMTD News | AMTD Supports Startup Express as Strategic Partner for 3rd Year
Start-up Express is an entrepreneurship development programme organised annually by the Hong Kong Trade Development Council (HKTDC), and AMTD has been supporting it as its sole Strategic Partner for the third consecutive year. Its Pitching Context concluded recently with a judging panel selecting exceptional Hong Kong start-ups that presented inspirational ideas and innovative solutions to help overcome social and environmental issues, and make people's life better.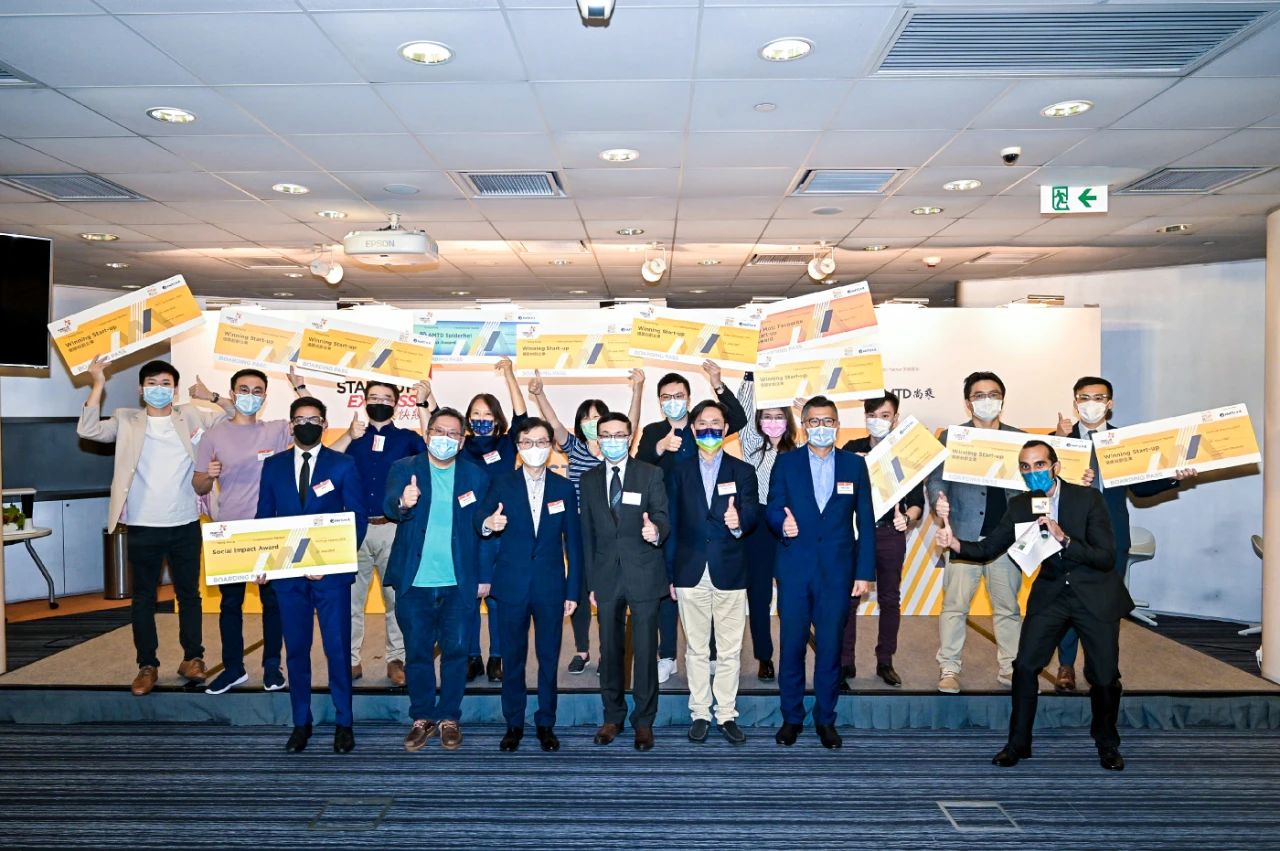 Mr. Raymond Yung, Vice Chairman of AMTD Global Advisory Committee, Board Director of AMTD International, attended the "Startup Express", an annual startup development programme, and acted as one of the judges for its pitching final
This year, on top of the 10 winners plus the "My Favourite Start-up Award" and "AMTD SpiderNet Start-up Award", the Social Impact Award is established to recognise innovative and sustainable start-up ideas that create real social impact, and it was awarded to Breer. The "My Favourite Start-up Award", decided through live online polling, was awarded to Growgreen. The "AMTD SpiderNet Start-up Award" was awarded to HK Bio-Rhythm R&D and offers the winner to have open access to AMTD SpiderNet ecosystem. The 10 winners of the Pitching Final will participate in local and international activities that will help them develop their businesses by building connections, exploring markets, seeking partners and enhancing brand awareness.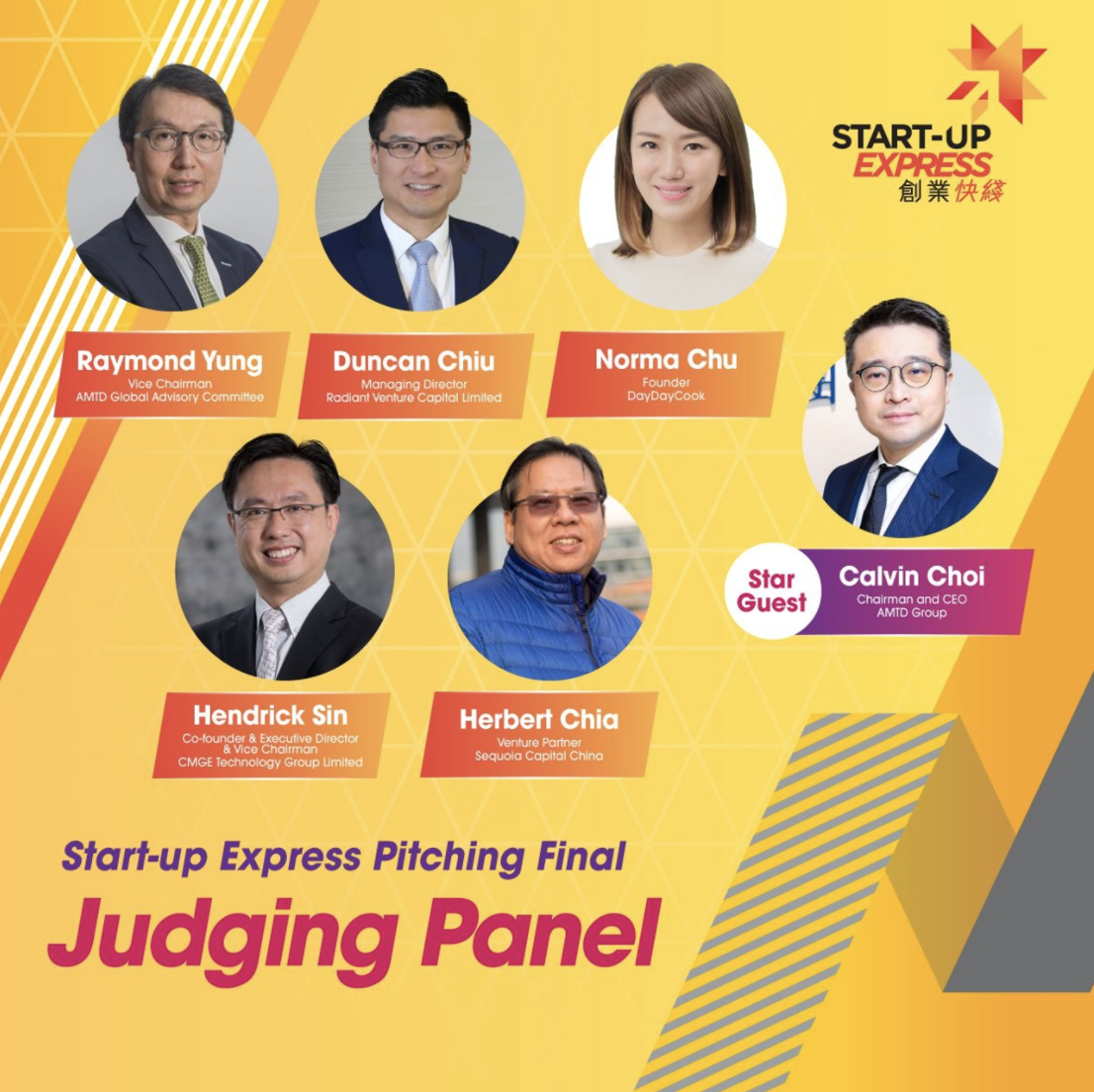 Stephen Liang, Assistant Executive Director of HKTDC, said: "As the pandemic situation gradually begins to ease, and global trade and economic activities continue to recover, innovative business models and ideas will become a new stimulus for the economy in post- pandemic times. The enrolment for Start-up Express 2021 reflected the great enthusiasm of local entrepreneurs, with shortlisted start-ups coming from a broader spectrum of fields then ever before, including new areas such as green tech, health tech, retail tech and environmental, social, and governance (ESG). Start-up Express has given tremendous support to local start-ups over the past three years, helping them explore global markets, seal major orders and win international awards. The HKTDC will continue its quest to spread the spirit of entrepreneurship in Hong Kong, assisting start-ups in growing their businesses to the next level."
Dr. Calvin Choi, Chairman and Chief Executive Officer of AMTD Group shared his perspective "I am impressed by the performance of our city's young entrepreneurs in this year's Start-up Express Pitching Final presentation. We have shortlisted more start-ups from a broader spectrum of fields this year; among product design and technology solutions, ESG is greatly promoted, and numerous innovative ideas and practical solutions are presented, showcasing participants' unique business ideas and demonstrating the innovative power of the young generation in Hong Kong."
He added "The pandemic is gradually easing; entrepreneurs with strategic foresight and flexibility could adjust their business plans according to current market landscape so as to overcome challenges and maintain ongoing development, exploring new opportunities amid this ever-changing business environment." With the support of AMTD Group, the SpiderNet Start-up Award has been established to recognise the top performer selected by AMTD in the Pitching Final. The award aims to provide the winner with a unique and rare opportunity to access the resources and network of the AMTD SpiderNet eco- system. The winner will benefit greatly for its future development, and can develop and innovate with the other 9 winners to maximize the synergetic effects.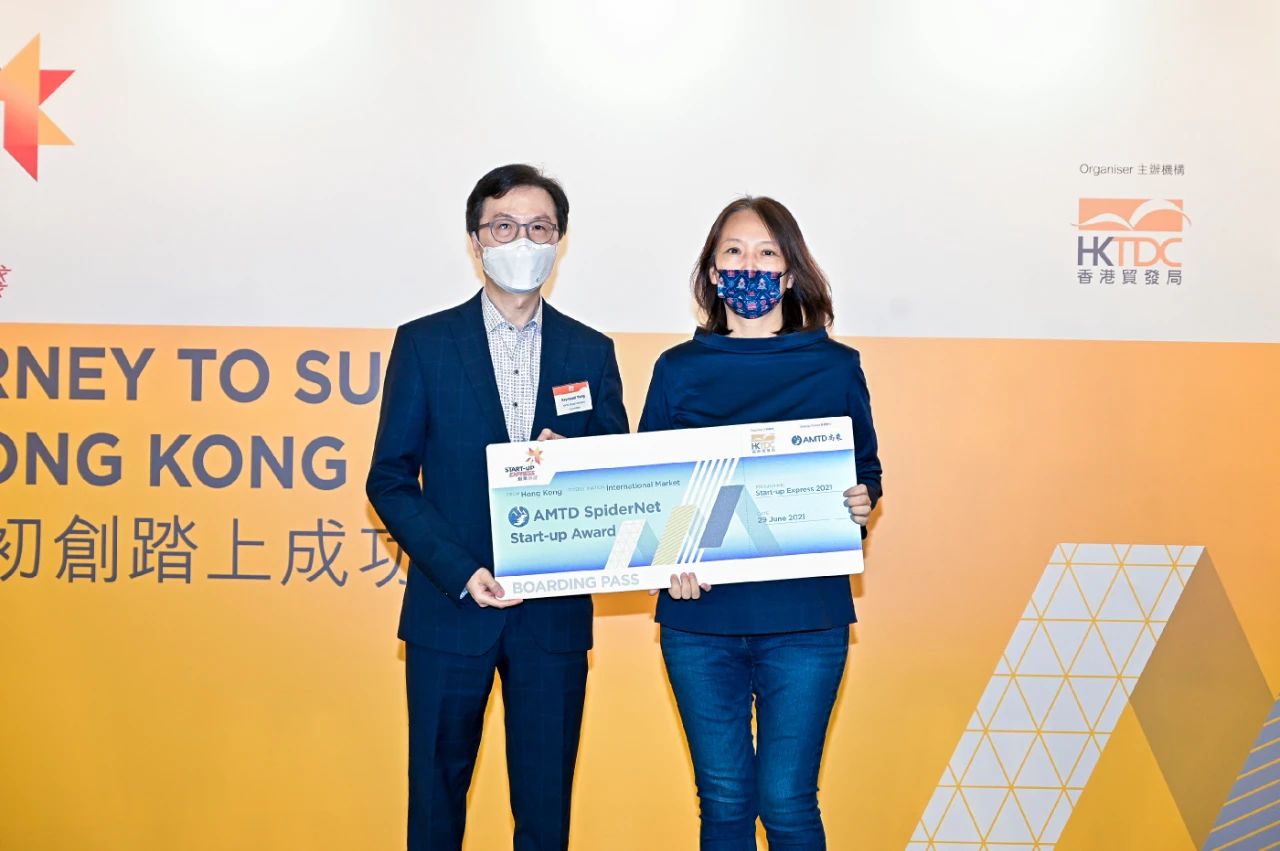 Mr. Raymond Yung presenting the "AMTD SpiderNet Start-up Award" to HK Bio-Rhythm R&D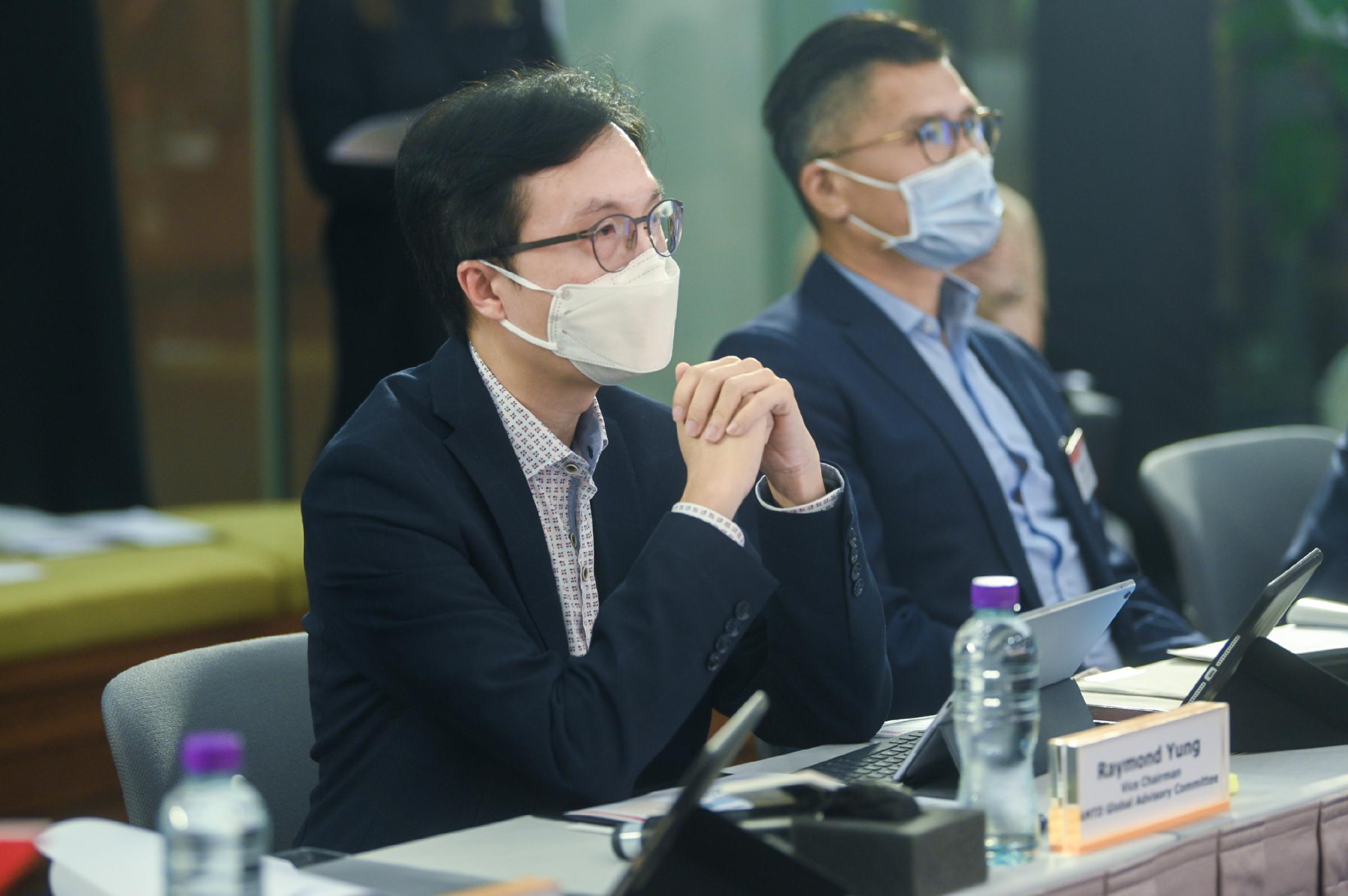 The shortlisted companies in this year's Start-up Express were mainly focused on new technologies such as artificial intelligence (AI) and robotics, smart city tech, fintech and big data, with other emerging technologies such as green tech, health tech and retail tech also covered. In the Pitching Contest final, contestants put forward their innovative business ideas and responded to questions raised by a distinguished panel of judges as well as the online audience. This year's judging panel comprised:
• Raymond Yung, Vice Chairman, AMTD Global Advisory Committee; Board Director, AMTD International (NYSE:HKIB; SGX:HKB)
• Duncan Chiu, Co-founder, Radiant Venture Capital Limited
• Herbert Chia, Venture Partner, Sequoia Capital China
• Hendrick Sin, Co-founder & Executive Director & Vice Chairman, CMGE Technology Group Limited
• Norma Chu, Founder, DayDayCook
The winners of the 2021 Start-up Express Pitching contest are: Kin Shun Information Technology (HK), PanopticAI, HK Bio-Rhythm R&D, CLAIRE Clinical AI Research, Wizpresso, Growgreen, Aurora Tele-Oncology, Kamakura Foods, Dayta AI, DeepTranslate.
The winning start-ups will be able to join a range of local and international activities and events, exploring networking opportunities with potential investors, buyers and business partners. They can also participate in exhibitions and conferences organised by the HKTDC in Hong Kong that have a dedicated start-up zone, such as the Asian Financial Forum, the Hong Kong Electronics Fair (Spring & Autumn Editions) and the Hong Kong International Medical and Healthcare Fair. Moreover, they will also have the opportunity to join the Hong Kong Pavilion at international exhibitions such as the Consumer Electronics Show (CES) in Las Vegas in the United States and the Mobile World Congress (MWC) event in Barcelona, Spain, to broaden their connections and experience.
Playback of the Pitching Final video