AMTD Deals | AMTD Completes the US IPO of Missfresh on NASDAQ
Recently, Missfresh Limited (Ticker: MF), a leading digital platform of neighborhood retail in China, successfully listed on the NASDAQ Stock Market. As the Joint Bookrunner in this IPO, AMTD successfully helped Missfresh debut on the international capital markets.

Missfresh plans to use the proceeds from the listing for its on-demand DMW (Distributed Mini Warehouse) retail business, intelligent fresh market business, retail cloud business, and strategic investments / acquisitions. In recent years, AMTD International successfully helped leading companies, such as Xiaomi, Meituan, Maoyan Entertainment, Tongcheng-Elong, Koolearn, Meitu, BlueCity, 360 Finance, Tiger Brokers, Fangdd Network, Lizhi, 36Kr and other leading Chinese new economy companies to list in Hong Kong and the US, establishing AMTD as a well-trusted financial and strategic partner for leading Chinese new economy companies in the international capital markets.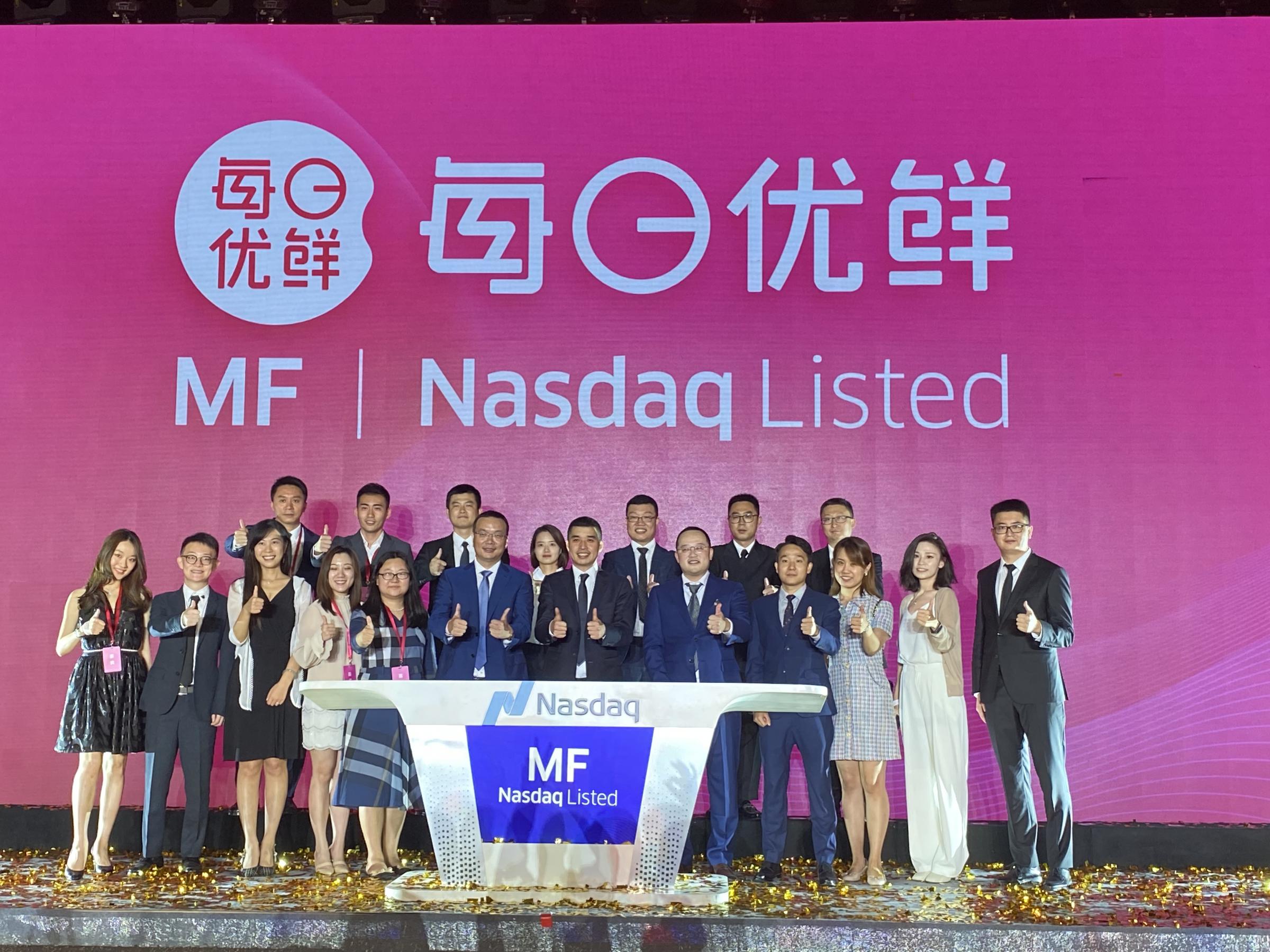 Founded in 2014, Missfresh is an innovative, technology driven, digital platform of neighborhood retail. Through the Company's "Missfresh" mobile application and Mini Program embedded in third-party social platforms, consumers can easily purchase quality grocery at their fingertips and receive high-quality products delivered by its delivery riders to their doorstep in 39 minutes on average. In 2020, the company's total transaction volume reached RMB 7.6 billion. Based on the total transaction volume in 2020, Missfresh has a market share of up to 28%, ranking first in the on-demand DMW retail industry in North China.
Rooted in the rapidly growing digital neighborhood retail market, Missfresh has created its innovative multi-discipline [A+B] X N strategy, combining on-demand DMW retail, intelligent fresh market, and retail cloud service, committed to "help every family enjoy quality grocery at their fingertips", and hopes that through its technological capability and industry experience, it will empower neighborhood retail participants such as supermarkets, fresh markets and local retailers to achieve win-win outcomes. When everyone is competing for shares in the on-demand DMW retail market, Missfresh has already looked beyond this and quietly tapping into the intelligent fresh market, an important yet often forgotten contributor to transaction volume during the digitalization of Chinese fresh produce industry. With this initial victory, Missfresh has opened up a new chapter for neighborhood retail in China.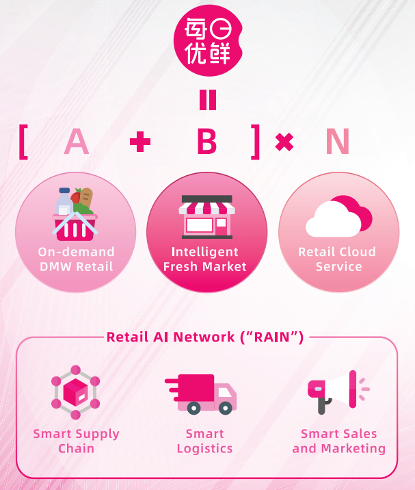 AMTD is a platform that offers one-stop professional services to address the multi-faceted needs of new economy companies. AMTD, 36Kr (NASDAQ: KRKR), AM Capital – a joint venture fund management company formed by AMTD and Airstar Digital – the FinTech subsidiary of Xiaomi Corporation, recently announced the establishment of a joint venture, AK73 Capital, which aims to establish a full life-cycle service platform for China's new economy enterprises, supporting and empowering the next generation of new economy leaders to capitalize on the tremendous opportunities in dynamic global capital markets.