AMTD Group successfully leads Regal Hotels'(78.HK) US$350mm bond offering
On July 13, 2016, AMTD acted as Joint Global Coordinator and Joint Bookrunner on a Reg S US$350mm 3.875% 5year unrated bond offering (the "Transaction") for Regal Hotels International Holdings Limited (the "Company").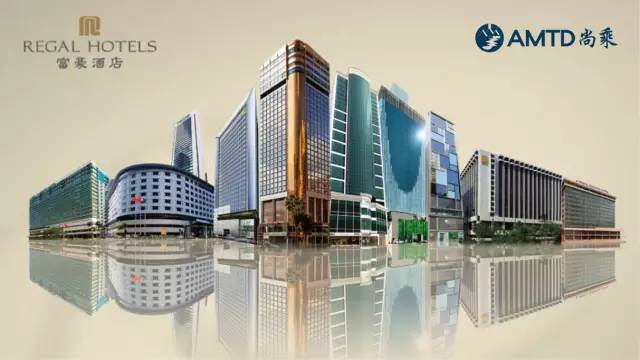 Regal Hotels is one of the largest hotel operators in Hong Kong,through well-known hotel properties Regal Airport Hotel, Regal Hong Kong Hotel, Regal Kowloon Hotel and Regal Oriental Hotel, with strong image as one of top hotel brands in Asia. The company is controlled by its chairman and managing director, Mr Lo Yuk Sui, who represents one of most prestigious family offices in Hong Kong.  
This highly successful transaction marked the return of the Company to the international capital markets since its debut US$300mm 5yr bond offering in 2012.  Even under the high volatility of global capital markets and influence by Brexit, on the back of the Company's strong name recognition among Asian investors as well as a very high quality orderbook of approximately US$1.5bn, the transaction was upsized from the initial issuer target of US$300mm and priced at the tight end of final yield guidance of 4% +/- 5bps (vs. initial guidance of 4.25% area), which represents a larger than usual tightening of 30bps.  By geography, the transaction not only attracted Asia Investors, but also was favored by European investors.
AMTD once again provided significant contribution to the successful completion of the Transaction, especially with close coordination and cooperation between AMTD Capital Markets & Advisory and Asset Management, during the marketing and bookbuilding phrase, having brought in sizable anchor orders and taken one of the top allocations in the Transaction.  As advised by the Joint Global Coordinators, the Company conducted marketing with HK and Singapore based fixed income investors concurrently in the same day, allowing the Company to take advantage of the constructive market backdrop.
This is the seventh bond deal successfully completed by AMTD Group this year. AMTD also successfully led US$500m senior bond offering of Zhongrong International Trust, one of the largest trust companies in the PRC, US$300m senior bond offering of Yunnan Provincial Investment, the largest comprehensive holding company in Yunnan province, debut US$180mm senior bond offering of Carnival Group, China's only publicly listed operator of large-scale integrated tourism, hospitality and retail attraction, US$362mm bond exchange and New 5-year USD Notes offering of Sun Hung Kai & Co, the largest unlisted financial institutions in Hong Kong, HKD500m international bond issuance of Emperor International Holdings Limited, famous Hong Kong listed real estate company , as well as AMTD Group's debut Reg S US$110mm 3-year HKSE-listed bond offering. These successful deals well demonstrate AMTD Group's competence in distribution network.
About Regal Hotels International Holdings Limited
Regal Hotels International Holdings Limited has been listed on the Hong Kong Stock Exchange since 1980 and is one of the largest hotel operators in Hong Kong. The principal activities of the Company are hotel ownership through Regal Real Estate Investment Trust ("Regal REIT"), hotel operation and management businesses, asset management of Regal REIT, property development and investment, aircraft leasing, and other investment businesses. Regal Hotels International Holdings owns a well-established portfolio of hotel properties in Hong Kong, including Regal Airport Hotel, Regal Hong Kong Hotel, Regal Kowloon Hotel and Regal Oriental Hotel, and is regarded as one of top hotel brands in Asia.