AMTD successfully leads HNA Group (International) Company Limited's US$300mm 3yr senior bond offering
On August 11, 2016, AMTD acted as a Joint Bookrunner and Joint Lead Manager on a highly successful US$300mm 6% 3-year unrated senior unsecured bond offering (the "Transaction") issued by HNA Group (International) Company Limited (the "Company").  The Transaction was a drawdown from the Company's US$1bn MTN Programme, of which AMTD is also one of the Joint Dealers.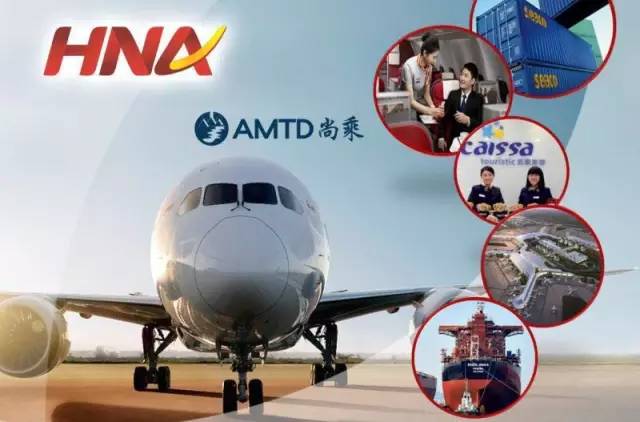 HNA Group Co. Limited provided an unconditional and irrevocable offshore guarantee for this Transaction. On the back of the strong credit quality of the Company and robust credit enhancement from HNA Group Co. Limited, the Transaction was under high demand by both international and Chinese investors. The Transaction garnered an orderbook of over US$750mm, of which far larger than the planed issue size, oversubscribed by 2.5 times, allowing pricing of the Transaction to tighten from the initial price guidance of 6.25% area to 6%.  Given the strong name recognition of the Company, demand from private bank investors dominated with over 60%; while fund managers, banks and other investors took the remaining of the Transaction. 
Once again, AMTD acted as the Joint Lead Bookrunner and Joint Lead Manager, the excellent distribution and execution ability of AMTD significantly contributed to the successful outcome of the Transaction, by bringing in anchor investor demand despite no investor roadshow prior to deal announcement.  This also allowed a "quick to market" execution for the Company, especially important given the Transaction was executed in the middle of a traditionally slow summer holiday period.  AMTD played a leading role in advising the Company to take advantage of the issuance market window, resulting in the impressive final outcome for the Company.
AMTD remains very active in the international debt capital markets and successfully completed 10 transactions so far this year.  AMTD successfully led China Minsheng Investment Corp,. Ltd's Reg S US$500mm 3Y bond offering; a US$500mm bond offering for Zhongrong International Trust, one of the largest trust companies in the PRC; a US$300mm bond offering for Yunnan Provincial Investment, the largest comprehensive holding company in the Yunnan province; a debut US$180mm bond offering for Carnival Group, China's only publicly listed operator of large-scale integrated tourism, hospitality and retail attraction; a US$150mm bond offering for Fenghui Leasing, a leading leasing company in China; a US$362mm exchange offer and new 5-year bond offering for Sun Hung Kai & Co, the largest unlisted financial institutions in Hong Kong; Regal Hotels (78.HK)'s US$350mm bond offering HKD500mm bond issuance for Emperor International Holdings Limited, a famous Hong Kong listed real estate company; as well as AMTD Group's debut US$110mm bond offering.
About HNA Group
HNA Group is fast growing multinational groups during China's reformation, also a leading conglomerate with established market positions, strong Industry reputation and a diversified set of businesses. The group engaged in different business segments, including air transportation, logistics transportation, hotel and catering, real estate, retail business, travel services, airport service etc. HNA Group was successively rewarded as Fortune Global 500 Companies in both 2015 and 2016.