AMTD Group successfully leads the listing of Everbright Securities' H-share IPO on the Main Board of the Hong Kong Stock Exchange
On 18 August 2016, Everbright Securities Company Limited, the leading and comprehensively competent security company in China successfully completed its IPO on the main board of the Hong Kong Stock Exchange (Everbright Securities, stock code: 6178.HK) and become securities company that listed in both Shanghai Stock Exchange and HK Stock Exchange. AMTD Asset Management Limited ("AMTD") acted as Joint Bookrunner and Joint Lead Manager of the IPO.

Everbright Securities' global offering included 6.8billion shares with an issue price of HKD 12.68 and gross proceeds of HKD 8.6billion or USD 1.1billion. Everbright Securities' Hong Kong IPO was favored by diversified well-known overseas and domestic investors, including long-term investors, hedge fund investors, High-Net-Worth clients and corporate investors. Cornerstone investors include Hengjian International Investment Holding (Hong Kong) Limited, China Shipbuilding Capital Limited, CSCEC Capital (Hong Kong) Limited, China Life Insurance (Group) Company, BOCOM International Global Investment Limited, the Prudential Insurance Company of America, Dazhong Transportation (Hong Kong) Limited and Mercuries Life Insurance Company Limited.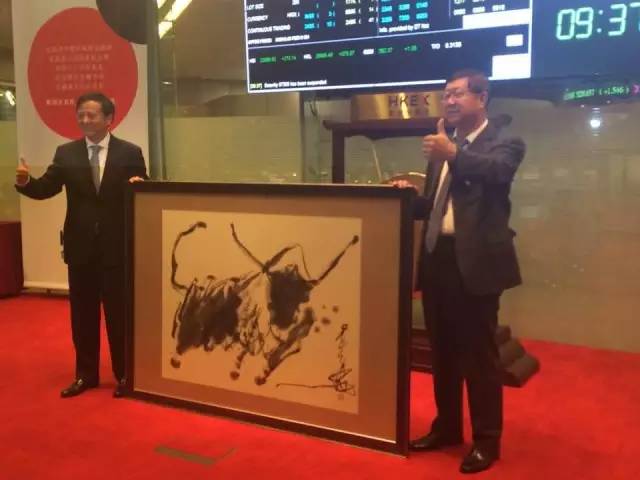 AMTD, as the Joint Bookrunner and Joint Lead Manager of the IPO, has successfully introduced institution investors that has high strategic alliance and international influence, such as LRC. Belt and Road, etc. LRC. Belt and Road is a joint venture focuses on "One Belt One Road" investments and established by the globally well-known FinTech expert, Mr. Soul Htite, who is also the co-founder of Lending Club and Strategic Global Investment Corporation Limited, a Canada based leading investment company. LRC. Belt and Road acted as cornerstone investor in Bank of Qingdao (largest city commercial bank in Shandong province) 's H-share IPO, Xinte Energy's H-share IPO and as anchor investor in China Logistic Property Holdings Co., Ltd's H-share IPO. This is the first time LRC. Belt and Road publicly invests in Security industry of China, and deepen its cooperation blueprint in security and banking industry.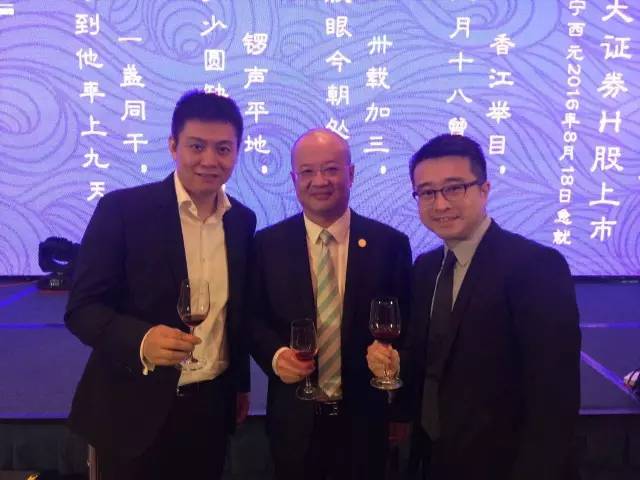 As the core financial service platform of Everbright Group, Everbright Securities proactively focuses on domestic and overseas capital markets, probing comprehensive financial services and ranking top in terms of business scale and main operating index. Ever since founded 20 years ago, Everbright Securities closely takes advantages of the rapid development of capital markets and deepening of financial system reform and other historical opportunity, relying on Everbright Group's synergies and brand influence, through strategic initiatives such as internationalization, "Internet +", propels transformation and upgrade of the company, and archives business flourish. In 2015, the Everbright Securities broke historical performance record, achieving operating income of 16.571 billion yuan, net profit attributable to parent company of 7.647 billion yuan, recording an increase of 151.02% and 269.70%, respectively. Following the award of "Asia Brand Top 500", "Best Securities Company" in 2015 and many others, in 2016, it topped the "Fortune Chinese 500" list, and won the "Best Chinese wealth manager" awards, setting up a new brand image.
Everbright Securities actively grasp industry trends, while practicing "going global" strategy of international development. In November 2010, Everbright Securities Financial Holdings Limited was established, vigorously layout overseas business; in June 2015, it completed acquisition of 70% shares of Sun Hung Kai Financial Group; in June 2016, it complete 100% stake buyout of China Everbright Securities international Limited to, leading to establishment of an advanced integrated financial services platform in both domestic and overseas market. On the other hand, the company actively promote cross-border mergers and acquisitions. In May 2016, it acquired of a leading international top sports media services company MP & Silva 65% stake to further expand international markets business. In addition, Everbright Securities constantly optimize the allocation of resources by means of participating PPP innovative financial models such as "purchase instead of construction" fund, "Penggai" fund, urban construction funds, re-focusing on the investment banking primitive.