AMTD successfully completes pricing of Jiayuan International's US$100mm 2yr senior bond offering
On 9 September, 2016, Jiayuan International Group Limited (the "Company "or "Jiayuan International", 2768.HK) completed its first issue of 2-year Reg S US$100mm senior bond offering (the "Transaction"). AMTD acted as Joint Global Coordinator, Joint Bookrunner and Joint Lead Manager.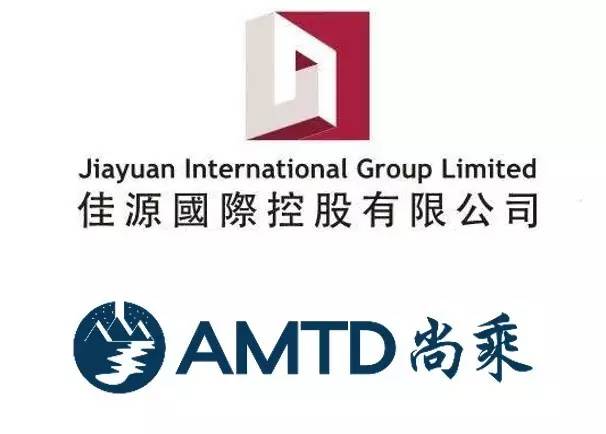 The Company is an established property developer of large-scale residential complex projects and integrated commercial complex projects in Jiangsu Province. The main business operations of the Company include (i) the development and sale of residential and commercial properties; (ii) the provision of development services; and (iii) property investment. The Company adheres to its core development strategy of 'major cities and selected key towns'. As at 30 June 2016, the Company had a portfolio of 20 property development projects in various major cities or key towns in Jiangsu Province, comprising of 15 residential complex projects and 5 commercial complex projects. It has completed a total gross floor area ("GFA") of approximately 2.9 million sqm, and has land reserves of approximately 5.1million sqm. Its core development strategy is to expand its operations to develop residential complexes in cities with sizable regional economies and populations with a view to maximizing its return under the projected property demand in the PRC.
The Transaction is the Company's first issue of unrated USD bond offering, also the first issue at capital market since its listing at Hong Kong main board in March, which is remarkable milestone for the Company. Despite of volatility of secondary market, AMTD made significant contribution to the success of the Transaction via its superior distribution capability, by bringing in largest anchor orders in the process and achieving a more competitive pricing than other comparable issues in the market, of which outsold total orders of other Joint Global Coordinators and Joint Bookrunners.
AMTD remains very active in the international debt capital markets and successfully completed 14 transactions so far this year. AMTD successfully led China Minsheng Investment Corp,. Ltd's Reg S US$500mm 3Y bond offering; a US$500mm bond offering for Zhongrong International Trust, one of the largest trust companies in the PRC; a US$300mm bond offering for Yunnan Provincial Investment, the largest comprehensive holding company in the Yunnan province; a debut US$180mm bond offering for Carnival Group, China's only publicly listed operator of large-scale integrated tourism, hospitality and retail attraction; a US$150mm bond offering for Fenghui Leasing, a leading leasing company in China; a US$362mm exchange offer and new 5-year bond offering for Sun Hung Kai & Co, the largest unlisted financial institutions in Hong Kong; Regal Hotels (78.HK)'s US$350mm bond offering; HKD500mm bond issuance for Emperor International Holdings Limited, a famous Hong Kong listed real estate company; as well as AMTD Group's debut US$110mm bond offering, representing the first ever international USD bond offering from an unrated and unlisted financial services company from Asia, also assisted renowned Hong Kong tycoons, ATV founder, Mr.Deacon Chiu, former chairman of Far East Development Co., Ltd. (35.HK) successfully completed the 5-year US$300mm senior notes offering (pricing of this issue recorded the lowest at Hong Kong US$ bond issuing market this year).