AMTD leads the US$400mm global bond offering for Sirius Insurance
On 27 Oct 2016, Sirius International Insurance Group, Ltd. ( "Sirius" ), a leading global insurance and reinsurance company announced the completion of a 144A / Reg S US$400mm 4.6% 10-year senior unsecured global bond offering (the "Transaction"). The issuance represents the first debt capital markets transaction by the issuer in the past decade. AMTD acted as the Left Lead Bookrunner and Lead Bank for the Transaction. This marks the 17th bond deal completed by AMTD year-to-date. This is also the first time for AMTD to lead a North America-based issuer to complete a 144A/ Reg S global bond offering.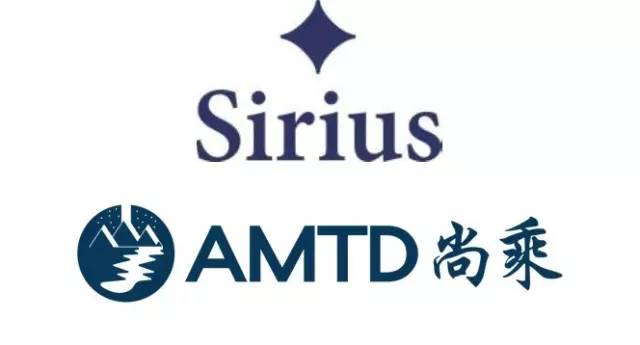 AMTD demonstrated its excellent execution capability and strong distribution network in debt capital markets as the Lead Bank, bringing in the most orders into the Transaction. Other syndicate members consist of J.P. Morgan, HSBC, Wells Fargo, Citigroup, SHK Financial, ABCI and Huarong International. Despite market volatility, AMTD well arranged and organised a series of Asia-focused non-deal roadshows in Hong Kong and Singapore ahead of a formal deal announcement, which helped successfully securing a significant amount of anchor orders for the transaction, and providing solid support for the bookbuilding process. As a result, the order book reached over US$1bn and was multiple times over subscribed. The offering was upsized from US$300mm to US$400mm, with the final pricing successfully tightened from the initial price guidance, distinguishing the transaction from other Asian USD bond issuances out to the market around the same period.
The Transaction attracted subscriptions from global financial institutions and top asset managers, with order book covering institutional investors across Asia, Europe and US. Among which, Asian institutional investors contributed to 66% of the order book, with the remaining 28% from US and 6% from Europe. The Transaction was well-received by banks, asset managers, insurance companies, hedge funds and sovereign wealth funds, in a testament to Sirius' renowned brand name and leading industry position, China Minsheng Investment's credibility as the controlling parent, as well as the superb distribution capabilities of an AMTD-led syndicate.
The Transaction represents its 17th completed bond transaction by AMTD year-to-date. Some of the previous notable transactions include: a US$500mm 3Y bond offering of China Minsheng Investment Group, the largest privately-owned investment company in China; a US$500mm bond offering for Zhongrong International Trust, one of the largest trust companies in the PRC; a US$300mm bond offering for Yunnan Provincial Investment, the largest comprehensive holding company in the Yunnan Province; a debut US$180mm bond offering for Carnival Group (996.HK), China's only publicly listed operator of large-scale integrated tourism, hospitality and retail attraction; a US$150mm bond offering for Fenghui Leasing, a leading leasing company in China; a US$362mm exchange offer and new 5-year bond offering for Sun Hung Kai& Co (86.HK), the largest listed non-bank financial institutions based in Hong Kong; a US$350mm bond offering for Regal Hotels (78.HK), one of the largest hotel operators in Hong Kong; a HK$500mm bond issuance for Emperor International Holdings Limited (163.HK), a famous Hong Kong-listed real estate company; AMTD Group's debut US$110mm bond offering and subsequent US$50mm reopening at initial terms, bringing the total size to US$160mm and representing the first ever USD bond offering from an unrated and unlisted financial services company from Asia; a US$300mm senior notes offering for FarEast Consortium International Ltd. (35.HK), a diversified Hong Kong-listed property operator and developer founded by renowned businessman Mr. Deacon Chiu; as well as a US$100mm bond offering of a leading property developer in Jiangsu Province, Jiayuan International (2768.HK).
About Sirius
Established in 1945, Sirius is a world-renowned insurance and reinsurance group with a strong presence in the U.S. and European markets. The company operates 12 offices in 9 countries, serving over 1,700 clients from 145 countries. Its main business covers reinsurance and insurance services for property (including property catastrophe insurance), accident and health, aviation and aerospace, trade and credit, marine, agriculture and other types of insurance. With a well-seasoned management team of nearly 30-year industry experience on average, Sirius also maintains a highly recognized brand as well as consistently high ratings from the world's major rating agencies. In April 2016, China Minsheng Investment Group ("CMIG") completed its acquisition of Sirius for a consideration of US$2.6bn. With the strong support from CMIG, Sirius is well positioned to develop its reinsurance businesses in Asia and China and further expand its global strategic presence.