AMTD completes US$460mm 5yr bond offering for R&F Properties
On 12 January 2017, Guangzhou R&F Properties Co., Ltd (2777.HK, "R&F Properties" or "the Company"), a leading property developer in China, successfully priced a US$460mm re-opening of its Regulation S 5-year senior bond offering (non-redeemable in the first 3 years) ("the Transaction"). The Transaction formed a single series with the existing 5.75% coupon rate USD bond due January 2022, making the total issue size amounted to US$725mm, which is one of the largest China high-yield property bond issuances since 2016. The transaction represents the second high-yield bond offering by Chinese property developer in the Hong Kong capital market and the second bond deal completed by AMTD in 2017. AMTD acted as the Joint Bookrunner and Joint Lead Manager for the two transactions and assisted leading Chinese property developers to tap the best window of offshore bond issuance since the beginning of the year.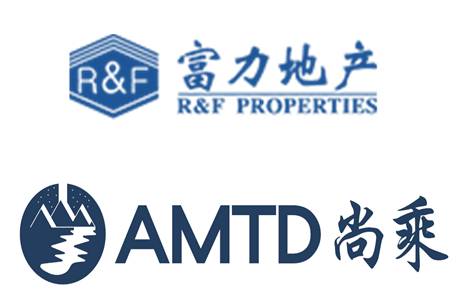 The issuer of the Transaction is an offshore special purpose vehicle (SPV) of R&F Properties, with the support of the guarantor R&F Properties (HK) Company and its overseas subsidiaries, as well as a keepwell deed and a deed of equity interest purchase undertaking provided by R&F Properties. R&F Properties is rated Ba3 stable/B positive stable/BB stable (Moody's/S&P/Fitch), while issue rating is BB (Fitch). The bonds are listed on the Singapore Stock Exchange (SGX) and the proceeds will be used for development of "One Belt One Road" related projects and as general working capital.
The transaction represents the 22nd bond deal and the 8th offshore fundraising transaction in the property sector completed by AMTD over the past 12 months. Previously, AMTD has assisted in a number of onshore and offshore developers' overseas financing transaction, which include Carnival Group (996.HK), China's only publicly listed operator of large-scale integrated tourism, hospitality and retail attraction; Jiayuan International (2768.HK), a leading property developer in China; Regal Hotels (78.HK), one of the largest hotel operators in Hong Kong; Emperor International Holdings Limited (163.HK), a famous Hong Kong-listed real estate company; Far East Consortium International Ltd. (35.HK), a diversified Hong Kong-listed property operator and developer founded by renowned businessman Mr. Deacon Chiu, Ronshine China (3301.HK), a leading property developer in China, as well as China Aoyuan Property Group (3883.HK), a nationally well-known property developer.
Benefitted from R&F Properties' well-established brand name, solid credit profile, rapid asset turnaround, high-quality land bank and one-stop operating model, as well as the strong execution capability of AMTD and other syndicate banks, the transaction was well-received by international capital markets. Well-supported by renowned international and Chinese intuitional investors, the final pricing of the Transaction was set at 5.95%. The order book reached US$700mm and was more than 1.5x oversubscribed. Including the existing US$265mm notes due January 2022, the total issue size of R&F properties bond has reached US$725mm.
As the Joint Bookrunner and Joint Lead Manager on the transaction, AMTD has demonstrated its excellent distribution capabilities and solid client base by contributing numerous high-quality orders. Other syndicate banks of the Transaction comprised international investment banks including Goldman Sachs, Deutsche Bank, Citigroup, Morgan Stanley and UBS, as well as Chinese brokerage firms namely China Merchants Securities (Hong Kong) and Haitong International.
The transaction represents the second bond offering successfully completed by AMTD in less than half a month since the beginning of 2017. In the past 12 months, AMTD has completed more than 20 bond transactions for various companies, which include: the US$3bn 10-year, 5-year and 3-year senior bond offering for China Huarong (2799.HK), one of China's four major asset management companies; the US$500mm 3-year bond offering of China Minsheng Investment Group, the largest privately-owned investment company in China; the US$500mm 3-year bond offering for Zhongrong International Trust, one of the largest trust companies in China; the US$300mm bond offering for Yunnan Provincial Investment, the largest comprehensive holding company in the Yunnan Province; the US$150mm bond offering for Fenghui Leasing, a leading leasing company in China; the US$362mm exchange offer and new 5-year bond offering for Sun Hung Kai & Co (86.HK), the largest listed non-bank financial institutions based in Hong Kong; as well as the US$400mm 10-year global bond offering of Sirius International Insurance Group, a world-renowned insurance and reinsurance company.
About R&F Properties
R&F Properties (2777.HK) is a leading comprehensive property developer in China, focusing on the design, development, construction, sale, property management and property related service and is officially licensed to develop high-class property developments.