AMTD completes US$350mm 5yr bond offering for Yuzhou Properties
On 18 January 2017, Yuzhou Properties Company Limited (1628.HK, "Yuzhou Properties" or "the Company") announced the pricing of its Regulation S US$350mm 5-year senior bond offering (non-callable in the first 3 years) (the "Transaction"), with AMTD acting as the Joint Bookrunner and Joint Lead Manager. Yuzhou is rated B1 Positive/B+ Positive/BB- Stable (Moody's/S&P/Fitch), while issue ratings are B1/BB- (Moody's/Fitch). The bonds are issued by Yuzhou Properties and listed on the Hong Kong Stock Exchange, proceeds will be used for existing debt repayment and as general working capital. Since the beginning of the year, AMTD has participated as the lead syndicate bank in three high-yield bond offering transactions, assisting leading Chinese property developers to tap the offshore bond issuance market.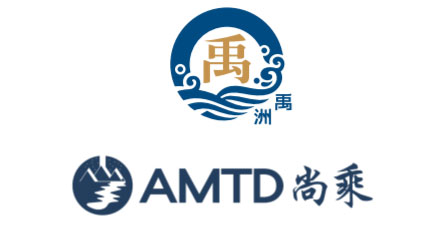 The Transaction represents the 9th offshore fundraising transaction in the property sector completed by AMTD over the past 12 months, demonstrating AMTD's influence in high-yield property bond issuance market. Previously, AMTD has assisted in a number of onshore and offshore developers' overseas financing transactions, which include various Chinese leading property developers, namely Guangzhou R&F Properties (2777.HK), China Aoyuan Property Group (3883.HK), Ronshine China (3301.HK), Carnival Group (996.HK) and Jiayuan International (2768.HK); as well as Regal Hotels (78.HK), one of the largest hotel operators in Hong Kong; Emperor International Holdings Limited (163.HK), a famous Hong Kong-listed real estate company; Far East Consortium International Ltd. (35.HK), a diversified Hong Kong-listed property operator and developer founded by renowned businessman Mr. Deacon Chiu.
Benefitting from Yuzhou's solid credit profile including prudent financials, comprehensive strategic layout, abundant land bank, strong contracted sales growth, proactive and innovative management model and effective corporate governance practice, and on the back of excellent distribution capabilities of the syndicate banks including AMTD, the Transaction was well-received by international capital markets. The orderbook was 7x oversubscribed and amounted to US$2.5bn with final pricing tightened by 40bps to 6.1% from the initial pricing guidance of 6.5%, which represents one of the most significant tightenings in recent Chinese property bond offerings in Asia.
As the Joint Bookrunner and Joint Lead Manager of the Transaction, AMTD contributed one of the biggest orders, assisting the Company in the completion of the offering and effectively manage its finance cost. Other syndicate banks in the Transaction comprised of international investment banks such as Credit Suisse, Deutsche Bank, Citi and HSBC, as well as Chinese brokerage firms namely BOC International, Haitong International, Yuzhou Financial, China Galaxy International and Zhongtai International.
The Transaction represents the fourth bond offering successfully completed by AMTD in less than a month since the beginning of the year, as well as one of the two deals that AMTD has completed on the same day. ( The other one was China Huarong (2799.HK)'s dual-tranche US$1.5bn perpetual bond and US$1.1bn 3-year senior bond offering) In the past 12 months, AMTD has completed 24 bond transactions for various companies, which include leading Chinese property developers; large enterprises namely China Minsheng Investment Group, the largest privately-owned investment company in China and Yunnan Provincial Investment, the largest comprehensive holding company in the Yunnan Province; onshore and offshore financial institutions such as Sirius International Insurance Group, a world-renowned insurance and reinsurance company, Zhongrong International Trust, one of the largest trust companies in China and Fenghui Leasing, a leading leasing company in China.
About Yuzhou Properties
Yuzhou Properties (1628.HK) was established in 1994. On November 2, 2009, the Company was successfully listed on the Hong Kong Stock Exchange. Yuzhou mainly engages in property development and construction, commercial operations, hotel operations and property management.