AMTD assists Emperor International in completing US$200mm and HK$800mm 5-year Senior Bond
On 23rd March, 2017, Emperor International Holding Limited (163.hk) successfully completed the US$200mm and HK$800mm 5-year Reg S Senior Bond offering, with AMTD acting as the Joint Global Coordinator, Joint Bookrunner and Joint Lead Manager. The bonds are not rated and were issued directly by Emperor International and listed on the Hong Kong Stock Exchange. This is the first single Hong Kong-based company to issue USD and HKD bonds this year, which can maximize the efficiency of capital utilization in different currencies for the company.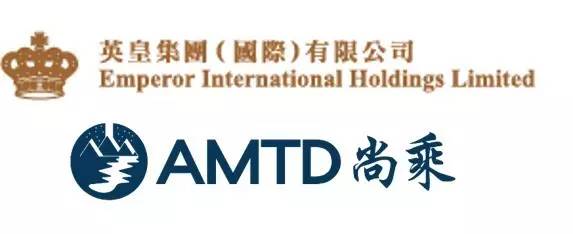 The Emperor Group founded by Dr. Albert Yeung, is a well-known diversified comprehensive corporate group in Hong Kong. The Group rooted in Hong Kong for more than 70 years, the business including financial services, property, watch and jewellery, entertainment, hospitality, media, furniture and furnishing, food and beverage etc., which has a strong financial strength, a good brand reputation and a comprehensive overseas development strategy. Four companies within the Group are listed on the Main Board of The Stock Exchange of Hong Kong. These include Emperor International Holdings Limited (Stock code: 163), which focuses on real estate investment and property development; Emperor Watch and Jewellery Limited (Stock code: 887), which specializes in the retail of luxury watches and fine jewellery; Emperor Entertainment Hotel Limited (Stock code: 296), which concentrates on hotel and gaming businesses in Macau; Emperor Capital Group Limited (Stock code: 717), which provides a wide range of financial services; Emperor International, focuses on real estate investment and property development, is the main issuer of the bond offer this time.
AMTD Group has established a long-term and friendly cooperative relationship with the Emperor Group. This transaction has also been the second time in the past 12 months to assist Emperor International to complete bond offering in the capital market and has obtained great success. Previously, AMTD has assisted Emperor International to complete HK$500mm Senior Bond offering in 2016. AMTD acting as leading investment bank in this transaction, with the overall leadership and deployment of the company, arrangement and execute efficiency in the shortest time and coordinating underwriting team and intermediaries to fully grasp every key step, in order to complete all the work of the bond offering including preparation of all related documents, arrangement of roadshows, analysis and judgment of release and bookkeeping etc. It took less than two months from the beginning of the project to final release pricing. Not only that, although the Fed announced a rate raised of 25 basis points last week, due to the company's strong credit base and long-term good relationship with investors, plus many anchored orders that the underwriting team members have locked in for the company in advance, the offering is widely supported by the international capital market and oversubscribed after the publishing of the book. The final bond price has narrowed by 25 basis points, from 5.25% to 5.00%, while the Hong Kong dollar initial bond price has narrowed from 4.80% to 4.70%, which is treated as a complete success.
AMTD acting as the Joint Global Coordinator, Joint Bookrunner and Joint Lead Manager in this transaction, fully demonstrate the high efficient of project execution ability, strong underwriting ability and rich investor resources. Other members of the underwriting team international investment banks and Chinese securities firms including Emperor Capital Group, ICBC (Asia), BNP Paribas, Bank of Communications Hong Kong Branch, China Construction Bank (Asia), Guotai Junan Securities and HSBC.
This transaction is the 29th offshore bond offering completed in the past 12 months and the 9th USD bond offering this year. As a Hong Kong-based diversified comprehensive financial institution, AMTD Group has always insisted on serving the international expansion and investment and financing operations of Hong Kong enterprises, and is committed to further promoting the interconnection, exchange and cooperation between the capital markets of Hong Kong and China. In the past 12 months, AMTD has successfully assisted in financing international capital markets for a numerous Hong Kong-based blue-chip companies and well-known companies. Apart from the Emperor Group, also including SHK & Co. Ltd (86.HK), the leading non-bank financial institution, Regal Hotels International Holdings Limited (78.HK), the largest hotel operators in Hong Kong, Far East Consortium International Ltd. (35.HK), a diversified Hong Kong-listed property operator and developer founded by renowned businessman Mr. Deacon Chiu etc. These transactions can fully demonstrate the influence and unique advantages of AMTD Group in the bond offering markets.