The FINTalks FinTech Summit has successfully closed in Singapore. Industry leaders held heated discussions on the future of FinTech in Asia
On July 20th, the first FINTalks CEO Summit was successfully closed in Singapore. The summit was jointly hosted by AMTD Group, FinEX Asia, Dianrong.com, KPMG, ICBC International, National Chengchi University and United Overseas Bank. The highly-anticipated summit made its first stop in Hong Kong in July 17th and second stop in Taipei next day with warm reception from local financial industry and media. With the enthusiasm for the innovative development of Asian Fintech, FINTalks took international FinTech leaders on a non-stop journey to Singapore to explore heated topics in FinTech and to envision the future development of FinTech together.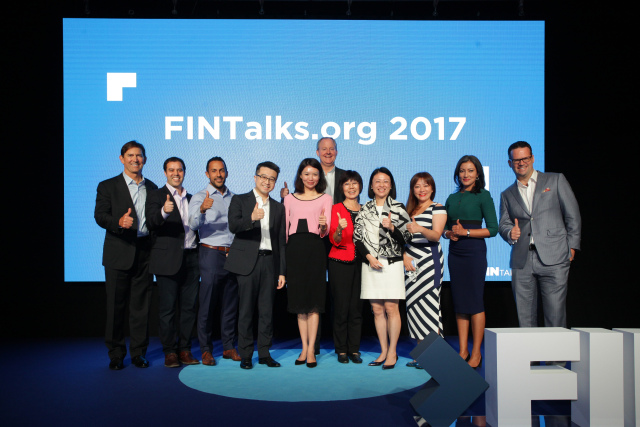 Guests present in the Singapore session include event hosts and leading global FinTech enterprises. Event hosts present including Calcin Choi, Chairman and President of AMTD Group, Maggie Ng, Founder and CEO of FinEX Asia, Angie Lin, Co-CEO of AMTD Strategic Capital Group, Tek Yew Chia, Head of KPMG in Singapore's Financial Service Advisory, Soul Htite, Founder and CEO of Dianrong.com, Janet Young, Managing Director & Head of Group Channels & Digitalisation United Overseas Bank in Singapore. Leading global FinTech enterprises include Founder and CEO of Upgrade and former Founder of Lending Club, Renaud Laplanche, President of Prosper, a U.S.-based P2P lending platform, Ron Suber, CEO of dv01, a data analysis company for P2P lending, Perry Rahbar, Partner of Incline Fund Management, Scott Langmack, former Head of Foreign Exchange of Banco Bilbao Vizcaya Argentaria and current Co-Founder of Intelligent Lending Advisers, Tom Grant, CEO and partner of Insignia Venture Partners and former Global Partner of Sequoia Capital, Yinglan Chen. Moreover, local regulations, academics and data analysis experts present include Sopnendu Mohanty, Chief Fintech Officer of Monetary Authority of Singapore, Annie Koh, professor of Singapore Management University and Neona Wang, Head of Product for TransUnion APAC Region.
The summit is focused on the transformation of peer-to-peer lending platform, Blockchain related FinTech and risk management plans. Founder and CEO of Dianrong.com, Soul Htite in addressing the keynote speech, said that although financial industry is client-oriented in the future, FinTech entrepreneurs should think beyond the mindset of "identifying and segmenting clients" and should treat everyone in the service industry as a client. He pointed out that this is why he can utilize Blockchain to manage cash flow issues for many sporadic suppliers.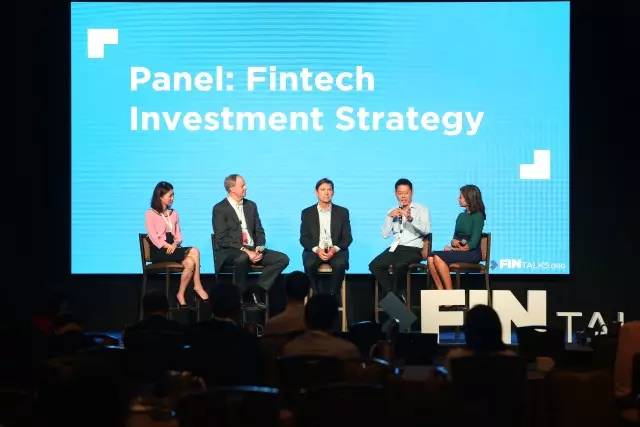 From left to right: Angie Lin, Co-CEO of AMTD Strategic Capital Group, Tom Grant, Co-Founder of Intelligent Lending Advisers, Scott Langmack, Partner of Incline Fund Management, Yinglan Chen, CEO and partner of Insignia Venture Partners and former Global Partner of Sequoia Capital and Sharanjit Leyl, MC and Producer of BBC World News Singapore
Angie Lin, Co-CEO of AMTD Strategic Capital Group, was invited to the panel discussion on the FinTech investment strategy. When the MC, Sharanjit Leyl, introduced the risks of investing in FinTech from the heated topic of China's P2P lending, Angie Lin commented that for traditional banking industry, although the regulations and laws are very complete, we still hear the news that big banks are fined reminiscent of Lehman Brothers incident in 2008. Therefore the root of investment risk problem lies not in regulations but in the sound business operations of a company and their risk management. Further, she remarked, "From the perspective of investment strategy, whether a company worth investments depends on the room of development of this company. Regulations and compliances will become more complete with the development of the industry so FinTech is worth continuous attention from investors."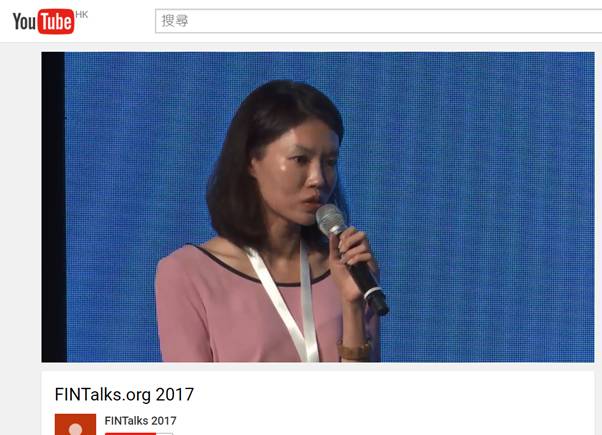 FINTalks Singapore did live broadcasting through YouTube, bring the most updated FinTech information to the public in real time through the most popular methods of communication. Photo: Angie Lin, Co-CEO of AMTD Strategic Capital Group gave a speech at the forum
FinEX Asia, one of the joint hosts of the summit, is the first FinTech company incubated by AMTD Group. AMTD Group, as a Hong Kong-based financial institution, has continuously devoted resources into FinTech field. AMTD's technology investment portfolio includes Dianrong.com, a leading Internet financial service company in China, UCAR, a leading Chinese internet transportation company, Youche.com, a leading Chinese second-hand car trading platform, Credible Labs, a U.S. based Internet financial company listed in Australia and Peachjar, a U.S. based global education service company.
First FINTalks FinTech Summit was officially closed in Singapore. The summit, lasting three days and taking place in 3 cities, gathered the most influential FinTech pioneers around the globe and promoted the exchange between FinTech leaders and all other experts in finances and investments. FinTech industry leaders had profound discussions with elite academics, business leaders and government leaders over the development potential of FinTech in Asia-Pacific Region. The discussions focused on improving the application of FinTech and exploring the relations between edge-cutting technology and financial investments with the past innovations cases and the vision for the new era of Asia's FinTech industry.