AMTD Completes US$200mm Senior Notes for Oceanwide Holdings
On July 10, 2017, Oceanwide Holdings Co., Limited ("Oceanwide Holdings" or the "Company") successfully priced its Reg S US$200mm 363-day senior short-term notes offering (the "Transaction"), with AMTD acting as the Joint Bookrunner and Joint Lead Manager. This Transaction marked the 10th high-yield USD transaction in Chinese property lead-managed by AMTD year-to-date, which demonstrated AMTD's leadership in the international debt capital markets, and dedication to helping reputable and quality property developers with overseas debt financing.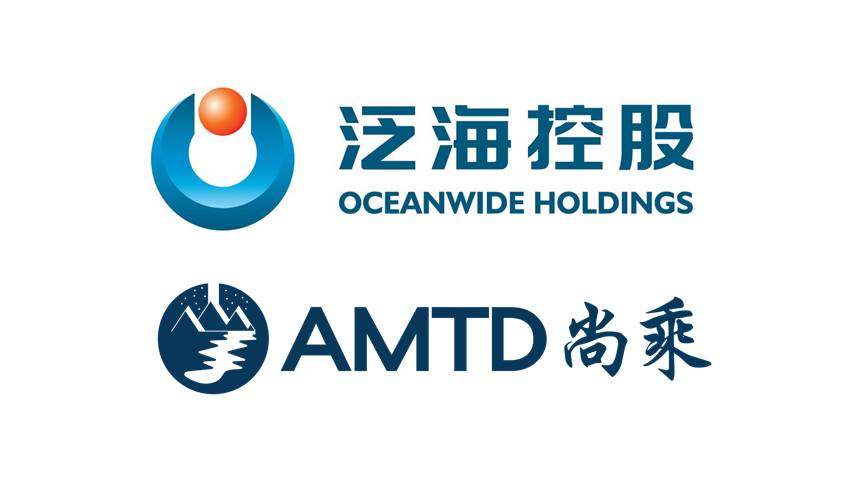 Oceanwide Holdings was established in 1989 and has been focusing on property development as their main business for 28 years. After over 20 years of property development, they have established their brand reputation with their successful track record of delivering quality products. The Company aims to become a leading international enterprise with real estate management as its solid foundation, financial services as its core business and Information Technology as its innovative platform. They have received numerous awards in recognition of their product quality, consumer satisfaction and growth, such as the Annual China Listed Companies Capital Brand Value Top 100 in 2016 and 2015, and one of the 2016 Annual Most Valuable Property Enterprises and 2016 China Top 10 Real Estates.
Oceanwide Holdings International 2017 Co., Limited is the issuer of the Transaction, whereas Oceanwide Holdings Co., Limited and China Oceanwide Group Limited provide onshore and offshore guarantee respectively. Oceanwide Holdings is rated B / B / B (Moody's / S&P / Fitch) and the bonds are unrated and will be listed on the Hong Kong Stock Exchange.
Benefited from the Company's well-diversified business model and high asset quality and coupled with a syndicate that includes AMTD, the Transaction was extremely successful and well received by the international capital markets. Final pricing was tightened by 25bps from the initial price guidance to 6.5%. The syndicate also included DBS, UBS, Guotai Junan International and Haitong International. AMTD once again played a critical role in the execution of the Transaction, having placed one of the largest price insensitive anchor orders prior to formal bookbuilding of the Transaction. In addition, AMTD also got one of the largest allocations in the Transaction.
Other than Oceanwide Holdings, AMTD has successfully assisted a number of Chinese property developers to access the international capital markets over the past 12 months. These include the USD bond issuances of Logan Property (3380.HK), Yida China Holdings (3639.HK), Yango Holdings, China South City (1668.HK), Yuzhou Properties (1628.HK), Guangzhou R&F (2777.HK), Aoyuan Property (3883.HK), Ronshine China Holdings (3301.HK), Xinhu Zhongbao (600208.CH) as well as Jiayuan International (2768.HK). AMTD has supported all of them to tap the best market window. The Transaction also represents the 39th offshore bond offering completed by AMTD in the past 12 months and the 19th deal this year, demonstrating AMTD's influence and strong execution in the international debt capital markets.