AMTD completes US$400mm 3-year Senior Bond Offering for Oceanwide Holdings Group
On July 20th, 2017, Oceanwide Holdings Group (the "Company" or "Oceanwide Holdings", 000046.SZ) completed Reg-S US$400mm 3-year Senior Fixed Rate Bond offering, with AMTD acting as Joint Bookrunner and Joint Lead Manager. The transaction is the second time in the same month that AMTD seized promising market opportunities and completed fundraising in offshore USD bond markets for Oceanwide Holdings since the US$200mm 363-Day Senior Short-Term Bond offering on July 10th.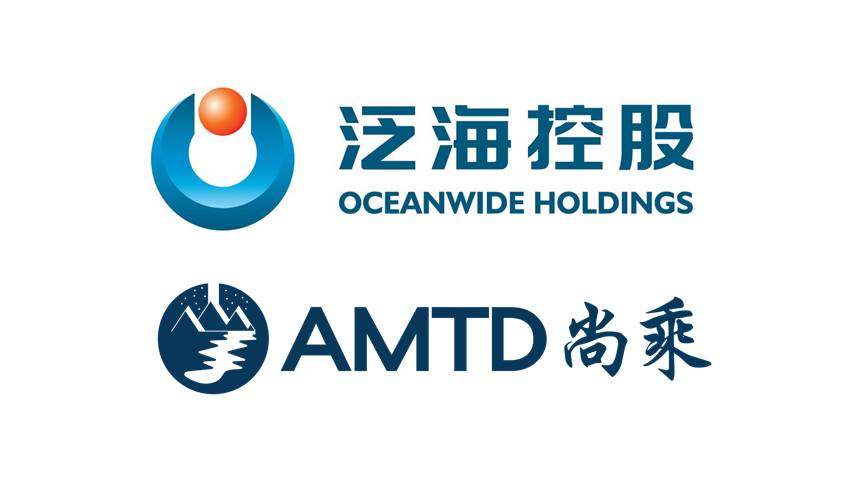 AMTD has always been committed to long-term friendship and partnership with our clients and bridging between our clients and international capital markets. Apart from this transaction, AMTD has completed multiple USD bond offerings in less than two years for large Chinese state-owned enterprises, private groups and Hong Kong companies, including China Minsheng Investment, China Huarong Asset Management, HNA Group, Fosun International (656.HK), Ronshine China (3301.HK), Regal Hotels International Holdings Limited (78.HK) and Emperor International Holdings Limited (163.HK), demonstrating AMTD's profession and capacity in bond underwriting.
The transaction is issued by Oceanwide Holdings International Co., Limited with China Oceanwide Holdings Ltd. (000046.SZ)and China Oceanwide Group Limited as onshore and offshore underwriters. The credit rating of the company is B-/B stable (S&P/Fitch) and the bond rating is B/B (S&P/Fitch). The transaction is listed in Hong Kong Stock Exchange and the funds raised will be used to refinance the company's current overseas debts.
The transaction is well-received by the international capital markets due to the company's diverse business portfolio, premium-quality assets and global development strategy and the joint efforts of the underwriters including AMTD. The Transaction was successfully completed and eventually priced at 7.75%. Other underwriters of the transaction include CITIC Securities, UBS, Credit Suisse, Haitong International, CITIC Bank International, BOC International, China Merchants Securities (HK) Co Ltd, Cinda International Holdings Ltd., Morgan Stanley and Quam Securities Company Limited.
The Transaction represents the 40th offshore bond offering completed by AMTD since last year and the 20th deal this year, demonstrating AMTD's influences and strong execution capabilities in the international debt capital markets. Moreover, this Transaction marked the 11th Chinese property high-yield USD transaction lead-managed by AMTD. AMTD has successfully assisted various of Chinese property companies to access the international capital markets since last year, these include the USD bond offering of Logan Property (3380.HK), Yida China Holdings (3639.HK), Yango Holdings, China South City (1668.HK), Yuzhou Properties (1628.HK), Guangzhou R&F (2777.HK), Aoyuan Property (3883.HK), Ronshine China Holdings (3301.HK), Xinhu Zhongbao (600208.CH) as well as Jiayuan International (2768.HK).