AMTD completes US$250mm 5yr bond offering for China Aoyuan
On September 6 2017, China Aoyuan Property Group Limited ("Aoyuan" or the "Company", 3883.HK) successfully priced its Reg S US$250mm 5-year senior bond offering (the Transaction), with AMTD once again acting as the Joint Bookrunner and Joint Lead Manager. The Transaction marks the second USD bond offering by Aoyuan this year and repeats the great success of its US$250mm 3-year bond offering date back January 2017 in which AMTD also acted as Joint Bookrunner and Joint Lead Manager. The Transaction re-affirms AMTD's leadership in the international debt capital markets and the success demonstrates AMTD's commitment in assisting leading Chinese property developers to tap the offshore USD bond market.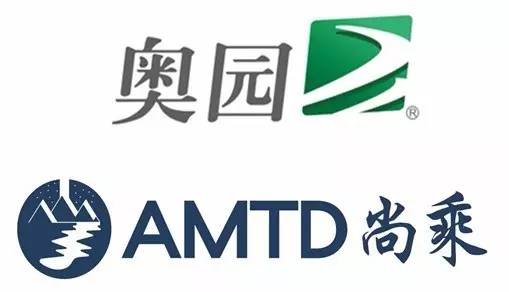 The issuer of the Transaction is China Aoyuan Property Group Limited with share pledges and guarantees from certain non-PRC subsidiaries. The Company is rated B1 Stable/B+ Stable/BB- Stable (Moody's/S&P/Fitch) while the Transaction is rated B2/B/BB- (Moody's/S&P/Fitch). As the only Chinese property developer upgraded by all three rating agencies since 2016 on the ground of its outstanding financial performance in recent years, Aoyuan has been extremely well received in both equity and debt capital markets in light of strong investor confidence and acknowledgement in the Company's continued success.
Final orderbook was US$2.8bn or an oversubscription of over 11 times, allowing the Company to tighten pricing from the initial price guidance of 5.875% area to 5.375%, a 50 bps is one of the largest price guidance tightening of Chinese Property high-yield USD bonds this year. AMTD acted as the Joint Bookrunner and Joint Lead Manager of the Transaction. Other syndicate banks of the Transaction comprised of ABCI, BofA Merrill Lynch, China Industrial Securities International, China Merchants Securities (Hong Kong), Deutsche Bank, Guotai Junan International, Haitong International, Morgan Stanley and UBS.
The Transaction represents the 46th offshore bond offering completed by AMTD since 2015 and the 26th deal this year, demonstrating AMTD's influence and strong execution capability in the international debt capital markets. AMTD has maintained a long term relationship with various bond issuers and has repeatedly assisted them to tap the most constructive window in the international debt capital markets. In addition to working with Aoyuan, AMTD has repeatedly served multiple Chinese and Hong Kong property developers for their USD bond issuances, including LVGEM (China) (95.HK), China Logistics Property Holdings (1589.HK), Oceanwide Holdings (000046.SZ), Logan Property (3380.HK), Yida China (3639.HK), Yango Holdings, China South City (1668.HK), Yuzhou Properties (1628.HK), Guangzhou R&F (2777.HK), Ronshine China (3301.HK), Xihu Zhongbao ( 600208.CH), Jiayuan International (2768.HK), Regal Hotels (78.HK) and Far East Consortium International (35.HK) etc.