Credible Labs, a portfolio company of AMTD Strategic Capital, successfully lists on the ASX and is treated as Australia's the largest technology company IPO in 2017
On December 7, 2017, Credible Labs, an innovative investment portfolio company owned by AMTD Strategic Capital, and the leading consumer finance technological network platform in North America ("Credible" or "Company"), successfully listed succeeded on the Australian Securities Exchange, becoming the largest, most iconic and influential technology stock IPO of AXS in 2017. Prior to 2015, AMTD Strategic Capital had also taken a strategic capital strategy to acquire Credible and assisted it in completing A-round financing. This was also the first investment in the field of financial technology completed in North America by AMTD Strategic Capital.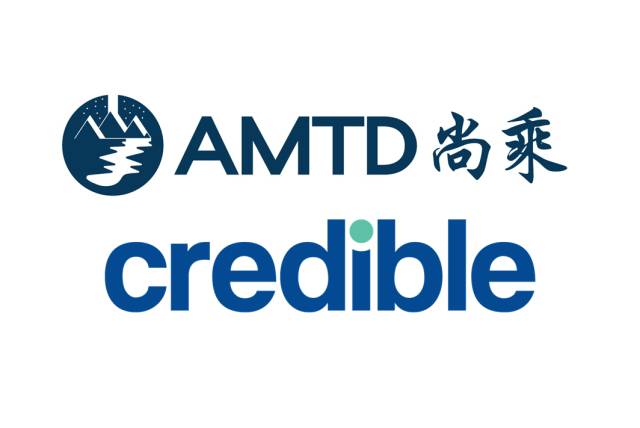 Credible was founded in 2012 and is headquartered in San Francisco, USA. Its early business focused on student loans and quickly expanded to personal consumer loans and credit card businesses. Currently, the company conducts business through its self-developed consumer finance loan market platform. This platform uses the big data to integrate multi-channel information from various credit and financial institutions, and can create a unique and customized user experience for consumers. Helping consumers quickly and accurately compare the interest rates of different financial institutions, and choose the most suitable financial products. Stephen Dash, founder and CEO of Credible, stated that the listing is a new starting point for Credible. The business scope of the company will continue to expand. The company will also use the funds raised from the listing to further develop the research of company's technological platform and cultivation of user groups, to maintain the advantage in the early stage.
In recent years, "Internet +" has become the mainstream trend of major industry development, and has deeply affected and reshaped traditional economic forms and social life styles. AMTD has always valued the importance to the changes of technology innovation, continuously expanding its investment in the new economic field, and gradually increasing its services to the field of the advanced Internet enterprises. AMTD is committed to the integration of traditional industries with the new economy through the innovative technologies and channels of the Internet, to create and develop new productive forces. In addition to a number of strategic investments in the capital sector, AMTD has also been committed to promoting technological innovation and encouraging the cultivation and development of talents. AMTD co-singed the strategic cooperation agreement with Hong Kong Polytechnic University to co-establish "AMTD FinTech Centre of PolyU Faculty of Business"; AMTD also co-established "University of Waterloo- AMTD Innovation Hub" with the University of Waterloo; Jointly announced the establishment of a Global Technology Finance Talent Cultivation Exchange Program with National Chengchi University to cultivate more Asian youth with passion, commitment, innovation and creativity, to jointly promote the development and innovation of the Asian FinTech. Not only than that, in November 2017, AMTD jointly organized the Singapore Fintech Festival with Monetary Authority of Singapore, Deloitte, Prudential and other internationally renowned financial institutions. More than 25,000 government officials, representatives of regulatory agencies, senior management of financial institutions, technology developers, technology innovation companies and institutional investors from more than 100 countries around the world gather together to talk about the development of technological innovation. AMTD has jointly organized the "AMTD – LendIt Global Fintech investment Summit" with LendIt, the largest FinTech organization in US. Also acting as a co-organizer, jointly organized the "Lendlt - New York Summit" and "Lendlt - China Shanghai Summit" etc. with LendIt. Prior to this, AMTD co-hosted the FINTalks forums in Hong Kong, Taipei and Singapore with Dianrong, FinEX Asia, UOB Bank, jointly promote the future development of FinTech in Asia.