AMTD is invited to Boao Forum for Asia Annual Conference 2018 as the only financial institution from Hong Kong
From April 8th to April 11th, Boao Forum for Asia Annual Conference 2018 was held in Boao, Hainan. More than 2,000 participants including Secretary-General of the United Nations Antonio Guterres, Managing Director of the International Monetary Fund Christine Lagarde, Prime Minister Lee Hsien Loong of Singapore and President Rodrigo Duterte of the Philippines from 63 countries and regions gathered to provide wisdom and contribute to the forum. On the occasion of the 40th anniversary of China's reform and opening up, under the current background of the rise of trade protectionism and globalization, this year's theme is "An Open and Innovative Asia, A Prosperous and Developing World", attracting global attention.
As the sole strategic partner of Hong Kong financial institutions designated by the Boao Forum for Asia, Chairman and President of AMTD Group Calvin Choi led Chief of Staff Mr. Sin Yat-kin, President Senior Assistant Wayne Liu, and Head of Financial Institution Group of Capital Markets and Advisory Meng Xinghai to attend the forum.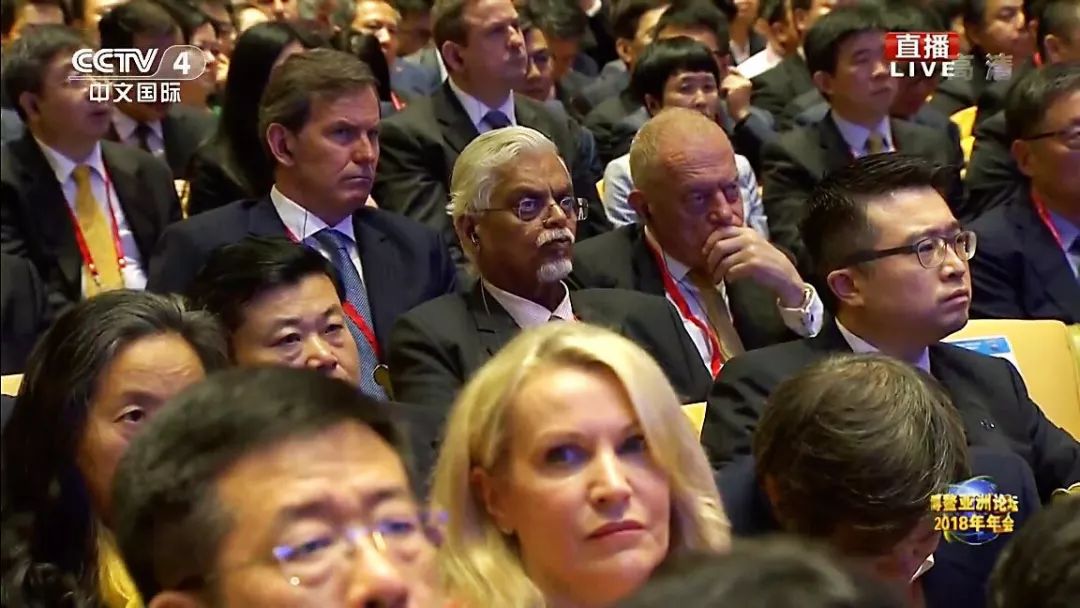 Calvin Choi listens attentively to President Xi's keynote speech (CCTV live picture)
Prior to the opening ceremony, Calvin Choi and a limited number of Chinese and foreign entrepreneurs were invited by President Xi for a meeting and later listened to Xi's keynote speech at the opening ceremony. Calvin Choi said that President Xi's speech was encouraging and inspiring, fully demonstrating China's determination, sincerity and confidence in unwavering reform and opening up. The policy of further reform, opening up, and peaceful development in China in the new era has provided new opportunities and momentum for global development. In particular, the full liberalization of access of financial institutions such as insurance institutions, and releasing limit of their shareholding ratios will continue to enhance the international competitiveness of China's financial industry. As a comprehensive financial institution rooted in Hong Kong, backed by the motherland and oriented to the world, AMTD will firmly grasp the opportunities of historical development, actively respond to the call of the country, keep up with the trend of the times, and continue to assist the construction of the Guangdong-Hong Kong-Macao Bay Area, promoting the "Belt and Road" initiative.
AMTD team, led by Calvin Choi, also met and communicated with the Chief Executive of the Hong Kong Special Administrative Region Mrs Carrie Lam, deputy Party secretary and Governor of Guangdong Ma Xingrui, deputy Party secretary of Guangdong, and Party Secretary of the Guangzhou Ren Xuefeng; Vice Governor of Guangdong Ouyang Weimin, deputy mayor of Tianjin Zhao Haishan, member of the Party Standing Committee of the Guangzhou and Party Secretary of the Nansha District Committee Cai Chaolin.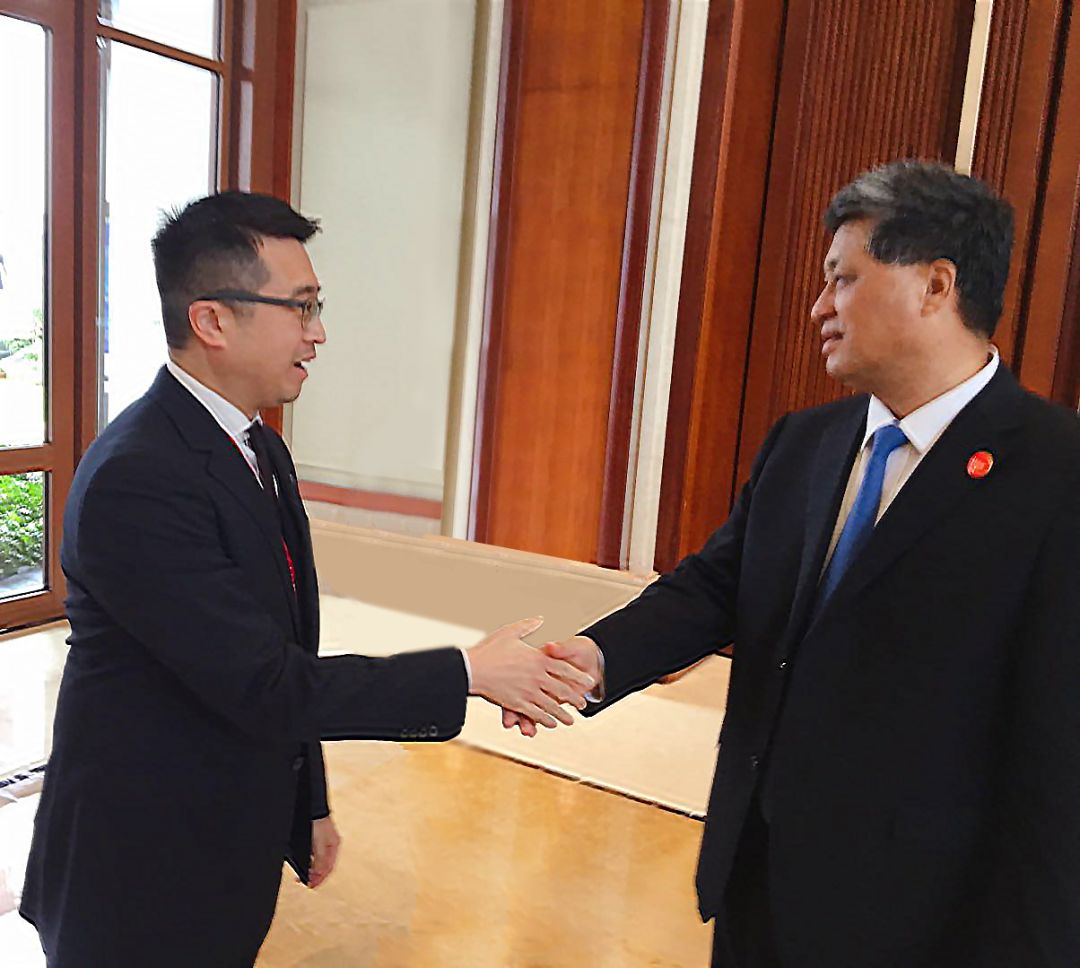 Calvin Choi met with deputy Party Secretary and Governor of Guangdong Ma Xingrui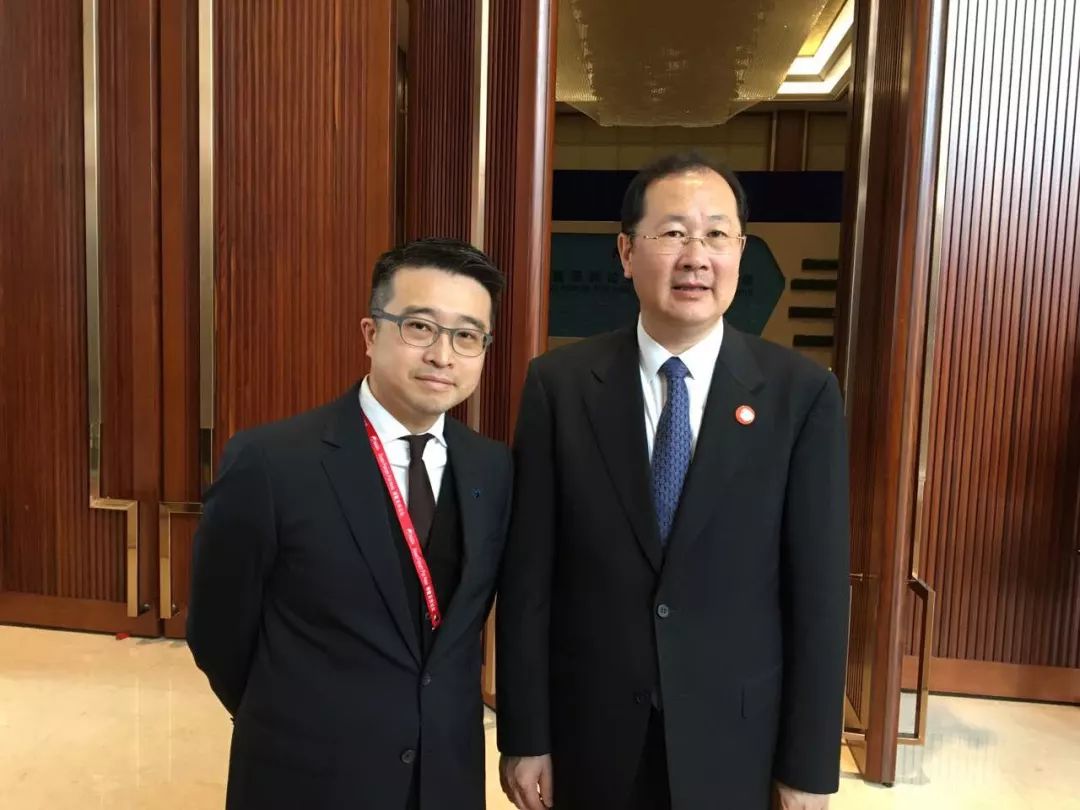 Calvin Choi met with deputy Party Secretary of the Guangdong, and Party Secretary of Guangzhou Ren Xuefeng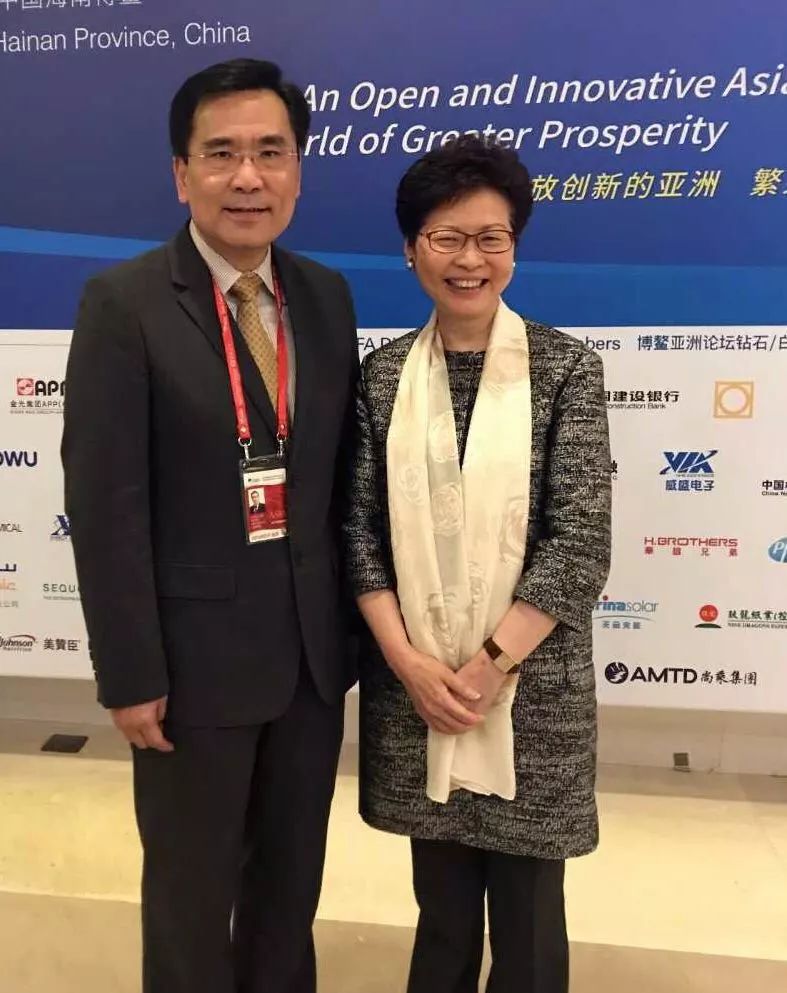 Mr. Sin Yat-kin met with Chief Executive of the Hong Kong Special Administrative Region Mrs Carrie Lam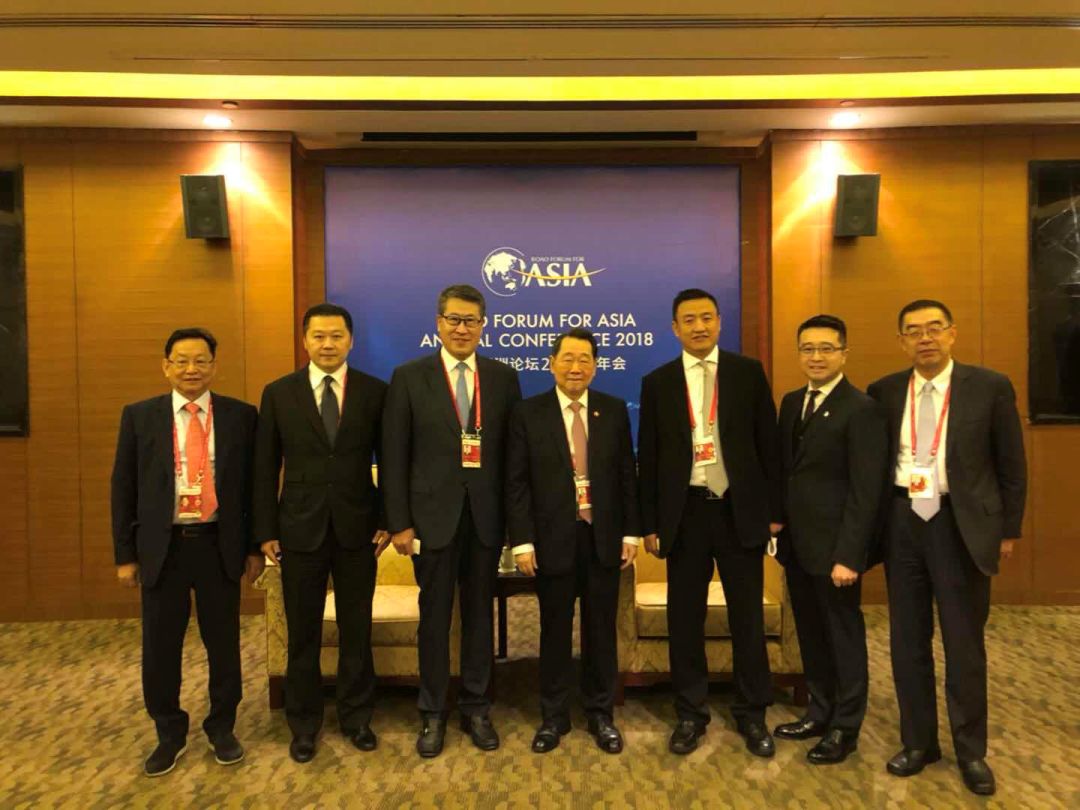 Calvin Choi communicated with Senior Chairman of Chia Tai Group Xie Guomin(fourth from left), Chairman Xie Jiren (second from left), Vice Chairman Yang Xiaoping (third from right), Chairman of Board of Directors of Yida Group, former member of the national committee of CPPCC and former Vice Chairman of All-China Federation of Industry and Commerce Sun Yinhuan (third from left) and other entrepreneurs who participated in the Boao Forum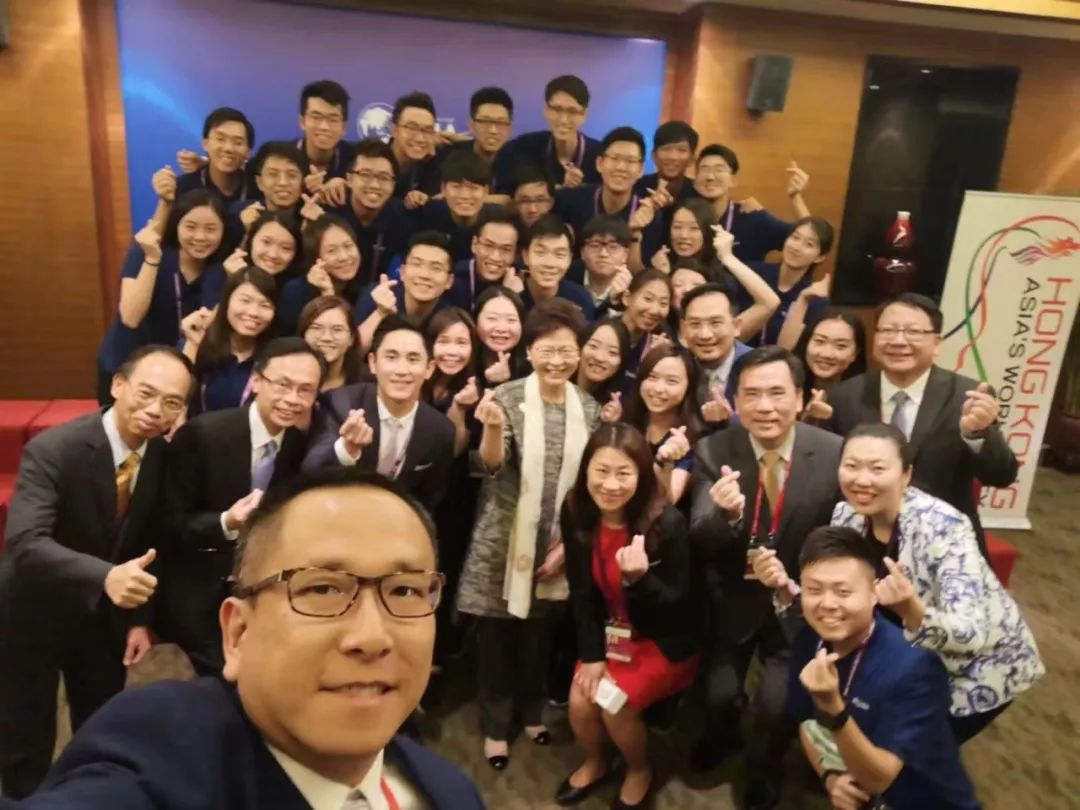 AMTD has always been highly supportive of the education and development of young people in Hong Kong. Calvin Choi, Chairman of the Board of Directors of AMTD, was appointed as Vice Chairman of the Hong Kong Youth Association. Mr. Sin Yat-kin, the Chief of Staff of AMTD, serves as the member of advisory council of Hong Kong Army Cadets Association and deputy chairman of Hong Kong Playground Association, meets Hong Kong youth volunteers with Mrs Carrie Lam at Boao Forum for Asia
Representatives of AMTD Group who attended the Boao Forum for Asia Annual Conference 2018 include Chairman and President Calvin Choi (second from left), Chief of Staff Mr. Sin Yat-kin (second from right), President Senior Assistant Wayne Liu (first from left), Head of Financial Institution Group of Capital Markets and Advisory Meng Xinghai (first from right)