AMTD and InvestHK embarks preparation work for 2018 Hong Kong FinTech Week
On April 25, 2018 Hong Kong FinTech Week, a major event of Hong Kong innovative economy embarked the preparation phase. This year, the FinTech Week is jointly hosted by InvestHK, FinTech Association of Hong Kong and FINNOVASIA, executive body of Hong Kong Fintech Week. This is the second time that AMTD Group collaborated with local governments to host FinTech events since AMTD joined hands with Monetary Authority of Singapore to host "2017 Singapore FinTech Festival", world's largest FinTech Festival in the last year.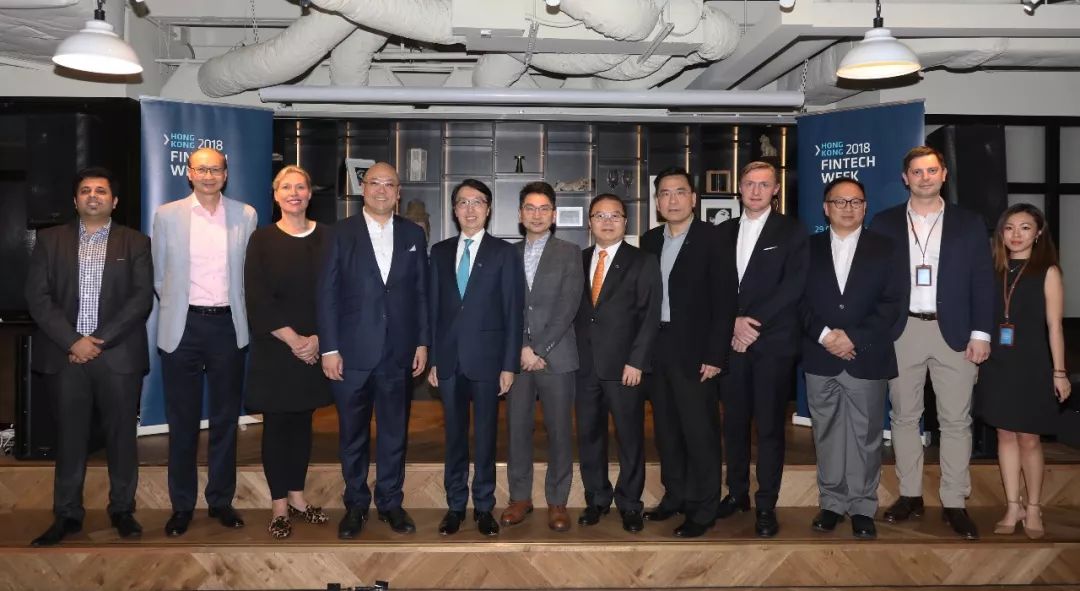 2018 Hong Kong FinTech Week will be held from Oct 29 to November 2. Unprecedentedly, around 5000 professionals and over 100 guest speakers are expected to attend the event. This year, other than in the Hong Kong venue, Hong Kong FinTech Week will move to Shenzhen on the last day to promote the exchange and discussion on the integration of FinTech industry in Greater Bay Area between the regulators, industry associations and FinTech enterprises of Guangdong province and Hong Kong. It is the first, among other similar FinTech events, to span across Hong Kong and Mainland.
Raymond Yung, Vice Chairman of Global Advisory Committee of AMTD Group, Yat-kin Sin, Chief of Staff of AMTD Group and Ros Lam, Chief Strategy Officer of AMTD Group were invited to the opening reception of 2018 HK FinTech Week. Raymond Yung addressed the reception on behalf of AMTD Group. Other attending practitioners in FinTech industry included Charles Ng, Acting Director-General of Investment Promotion of InvestHK, Charles D'haussy, Head of FinTech of InvestHK, Nelson Chow, Director of FinTech of Hong Kong Monetary Authority, Maaike Steinebach, Chief Executive of Commonwealth Bank (Hong Kong) and board member of FinTech Association of Hong Kong, Wilson Tong, professor of Hong Kong Polytechnic University Faculty of Business, Peter Yeung, Head of ICT, Smart City & Green Tech of Hong Kong Science & Technology Parks Corporation, Dr. Tao Charm, Chief Public Mission Officer of Cyberport Hong Kong.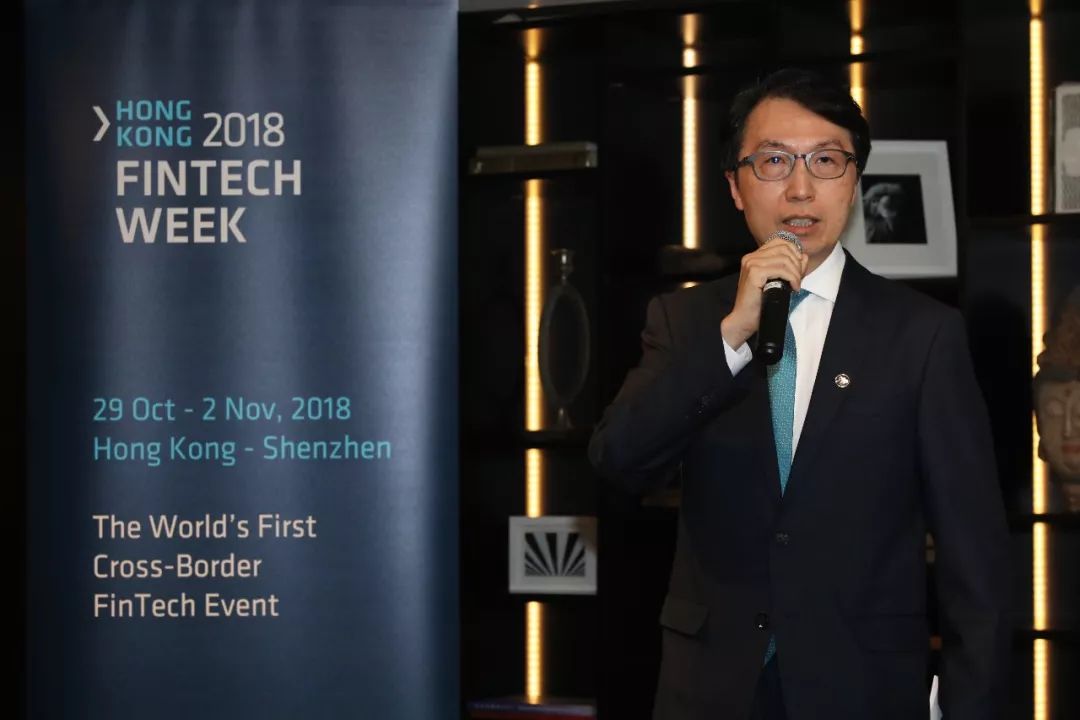 Raymond Yung, in addressing the reception, put forward that AMTD Group, as a leading Hong Kong-based comprehensive financial institution, has always been committed to promote the long-term development of the Hong Kong and global financial markets, especially of Greater Bay Area. Meanwhile, AMTD embraces the transformation brought by FinTech. By investing in innovative FinTech enterprises, cultivating FinTech Talents and promoting Hong Kong's role as "super connector" in the World Economic Forum and Bo'ao Forum for Asia, AMTD has continuously contributed to enhancing Hong Kong's standing in global FinTech markets.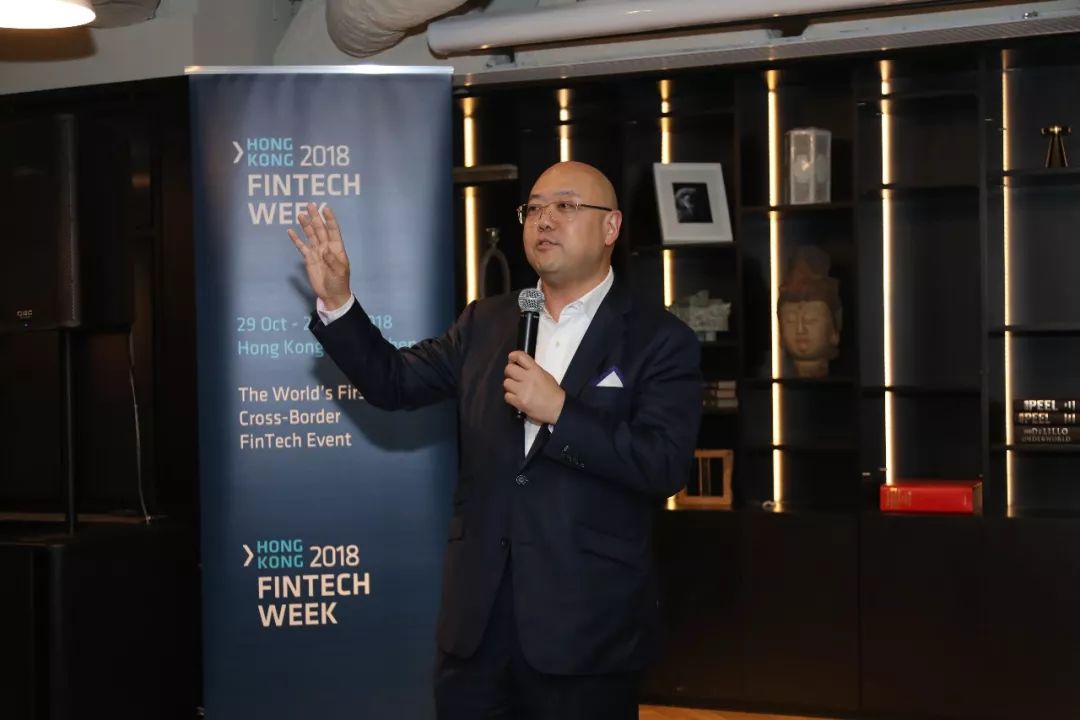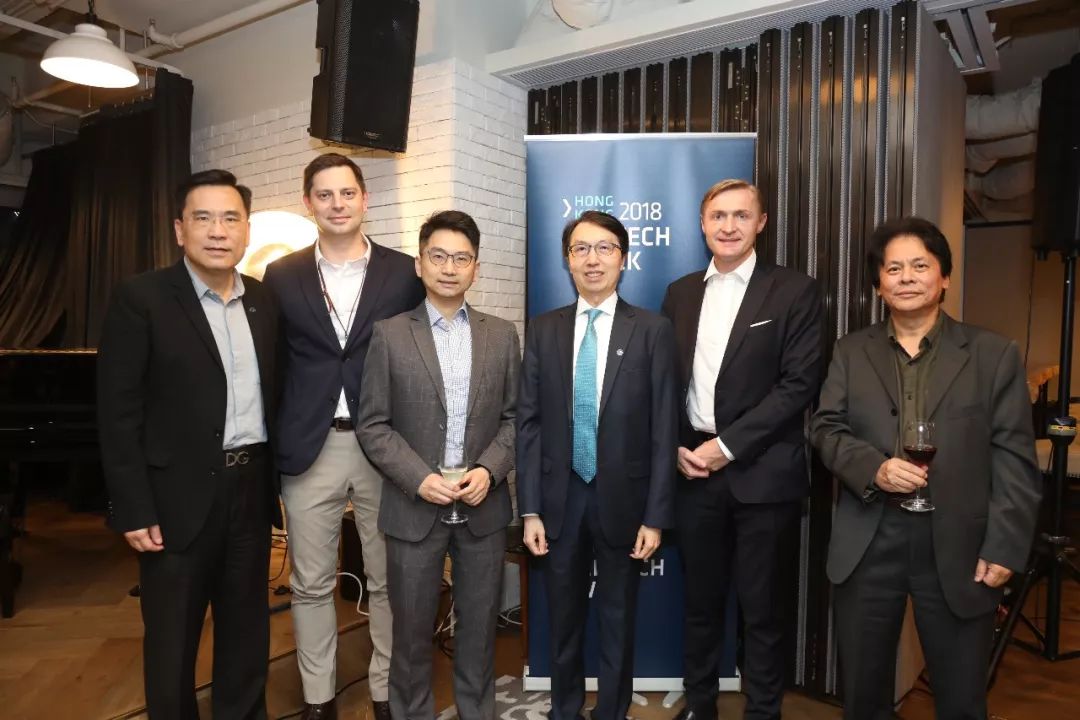 AMTD has always attached great importance to technological innovation and its transformative power. The Group is committed to undertaking the "super-connector" role between the fields of technology and capital and between the leading FinTech companies, Internet tech companies and Asian capital markets. In the past 2 years, AMTD has hosted many FinTech-related major conferences and events sparing no efforts to promote technological development and innovation. AMTD jointly held "2017 Singapore FinTech Festival" with Monetary Authority of Singapore, the biggest global FinTech event, "AMTD-LendIt Global FinTech Investment Summit" in Hong Kong for consecutively 2 years and "FINTalks CEO Forum" with Dianrong, FinEX Asia and UOB in Hong Kong, Taipei and Singapore.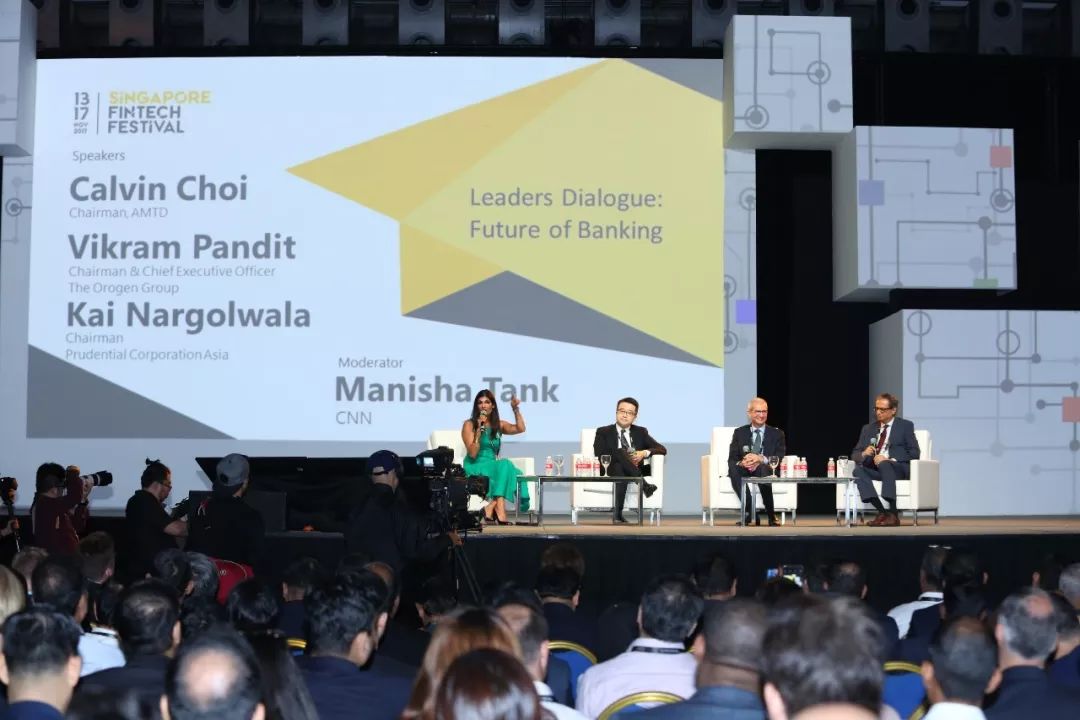 AMTD jointly established "AMTD FinTech Centre of PolyU Faculty of Business" with Hong Kong Polytechnic University and "University of Waterloo-AMTD Innovation Hub" with the University of Waterloo to advance the "Waterloo.ai Alpha project". Moreover, AMTD has yielded fruitful results in innovation and technology investments. AMTD strategically invested in Royole Corporation, a global industry leader of flexible display, tactile sensing, virtual reality and intelligent hardware, partnered with Standard Chartered to strategically invest in the company Dianrong, a Chinese FinTech Company established by Soul Htite, co-founder of Lending Club, assisted Dianrong in introducing renowned international institutional investors including GIC and joined hands with Dianrong to successfully incubate the FinTech market platform FinEX Asia. AMTD also cooperated with Singapore Economic Development Board, Softbank in Japan and Line to invest in Appier, a leading global AI tech company which was recognized as "50 enterprises that lead the global AI revolution" by Fortune magazine. AMTD assisted in the Hong Kong IPO of Meitu, a leading Chinese mobile Internet company ushering a new wave of "tech stocks" in Hong Kong's capital markets. Furthermore, AMTD's technology investment portfolio includes UCAR, a leading Chinese internet transportation company, Youche.com, a leading Chinese second-hand car trading platform, Credible Labs, a U.S. based Internet financial company listed in Australia and Peachjar, a U.S. based global education service company.
HK FinTech Week is hosted by InvestHK. 2018 is the third year of the FinTech Week. Every year, the FinTech event attracts over 5000 senior executives from the industry and over 100 top-notch FinTech entrepreneurs, investors, regulators and academics from all over the globe launching technological revolution in Asia and around the globe to jointly shape the future landscape of FinTech.