AMTD completes another US$200mm bond offering for China Aoyuan
On May 2, China Aoyuan Property Group Limited ("Aoyuan" or the "Company", 3883.HK) successfully priced its Reg S US$200mm 3-year senior bond offering (the Transaction), with AMTD once again acting as the Joint Bookrunner and Joint Lead Manager.
The Transaction marks the third USD bond offering by Aoyuan with AMTD acting as the lead bank. Including the great success of its US$250mm 3-year bond offering date back January 2017 and US$250mm 5-year bond offering in September 2017, the proceeds raised in the three bond offerings amounted to US$ 700mm. This demonstrates the recognition and trust on AMTD by the issuer and re-affirms AMTD's leadership in assisting leading Chinese property developers to tap the offshore USD bond market.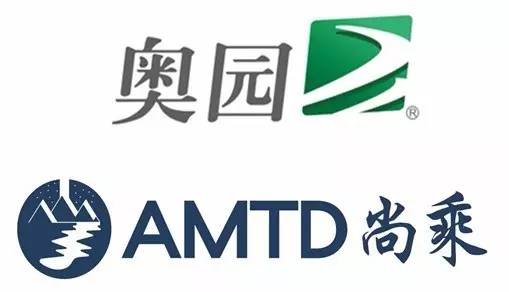 The issuer of the Transaction is China Aoyuan Property Group Limited. The Company's latest ratings are B1 /B+ /BB- (Moody's/S&P/Fitch). As the only Chinese property developer upgraded by all three rating agencies since 2016 on the ground of its outstanding financial performance, Aoyuan has been extremely well received in both equity and debt capital markets in light of strong investor confidence and acknowledgment in the Company's future prospects.
AMTD acted as the Joint Bookrunner and Joint Lead Manager of the Transaction and contributed to one of the largest orders. Other syndicate banks of the Transaction comprised of Bank of America Merrill Lynch, CEB International, China CITIC Bank International, China Industrial Securities International, China Minsheng Banking Corp., Ltd., Hong Kong Branch, China Merchants Securities (HK), Deutsche Bank, Guotai Junan International, Haitong International and UBS.
The Transaction represents the 66th offshore bond offering completed by AMTD since 2016 and the 9th deal this year, demonstrating AMTD's influence and strong execution capability in the international debt capital markets.
AMTD has maintained a long term relationship with various bond issuers, and has repeatedly assisted Chinese property developers to tap the most constructive window in the international debt capital markets. Some of our clients include: China Aoyuan Property (3883.HK), Tahoe Group (000732.SZ), Zhongrui Industrial, ZH International, CNLP (1958.HK), Yango Group (000671.SZ), Oceanwide Holdings (000046.SZ), Logan Property (3380.HK), Yida China (3639.HK), Yango Holdings, China South City (1668.HK), Yuzhou Properties (1628.HK), Guangzhou R&F (2777.HK), Ronshine China (3301.HK), Xinhu Zhongbao ( 600208.CH), Jiayuan International (2768.HK), Regal Hotels (78.HK) and Far East Consortium International (35.HK) etc.