AMTD completes US$310m Green Bond issuance for New World China
On November 28th 2018, New World China Land Limited ("NWC" or the "Company"), the flagship Mainland China property arm of New World Development Company Limited ("NWD", HK:0017), announced its US$2.0 billion MTN Programme set-up and its first US$310 million 5-year fixed rate senior green bond offering (the "Transaction") to finance two certified environmental projects in the Greater Bay Area. This is NWC's first USD bond offering in this year and its first ever green bond offering. The Transaction marks the first Hong Kong corporate unrated bond issue in 2018, as well as the first ever Hong Kong corporate unrated green bond issuance. AMTD acted as a Joint Bookrunner and Joint Lead Manager on the Transaction. This Transaction represents the first debt capital markets transaction led by AMTD for New World Development Group, further enhancing AMTD's capability in servicing high-quality Hong Kong-based blue chip corporates. The Transaction is the 20th bond issuance executed by AMTD in this year.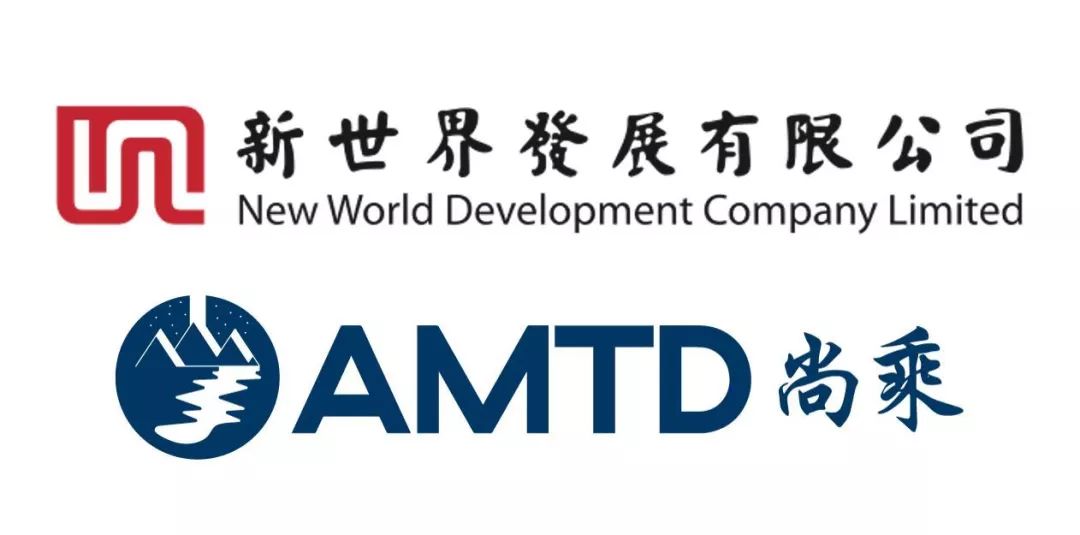 NWC is the flagship Mainland China property arm of NWD, principally engaging in property development in tier 1 and 2 cities in Mainland China, with particular strengths in large-scale mixed-used complexes, skyscrapers and residential neighbourhood projects. It currently has projects spanning across 17 major cities in China, including Beijing, Guangzhou, Shenzhen, Wuhan and Ningbo. As at 30 June 2018, its total land bank of properties under development or planning had a gross floor area of approximately 9.3 million sq.m. This green bond is the first batch of issue under NWC's Medium Term Notes Programme. It has already received the 'Pre-Issuance Stage Certificate' under the Hong Kong Quality Assurance Agency's Green Finance Certification Scheme, and will be financing two NWC projects in the Greater Bay Area, namely, Qianhai CTF Finance Tower and New World Zengcheng Comprehensive Development Project. Both projects will receive national and international green building design pre-certifications and pledge to incorporate green spaces and energy-saving design and materials. NWD's Green Finance Framework has been independently verified by Sustainalytics. The Framework has strict eligibility criteria and requires transparent reporting citing appropriate certifications and ongoing impacts such as energy and water consumption, setting a good benchmark for green projects of Hong Kong property developers.
The Chinese government has made green development a priority to address the nation's environmental challenges, and regulators are actively encouraging the use of green bonds to finance such projects. Globally, green real estate bonds are increasingly being seen as a way for institutional investors to diversify their holdings and take advantage of the sector's longer investment cycles while meeting rising client demand for socially responsible investing.
Mr. Adrian Cheng, Executive Vice-chairman and General Manager of NWD, said: "The Group is pleased to support green financing in line with China's goal to build an 'ecological civilization' and Hong Kong's growth as a green finance hub. We have both financial strength and mature green building experience. Driven by the 'New World Sustainability Vision 2030' to infuse green and wellness elements into our businesses, we are confident that we can continue to deliver quality for our customers and create value for our stakeholders through this new bond issue."
NWD provided a guarantee to the Transaction. The issuance is unrated. Initial price guidance was set at T5+210bps. The order book reached a peak of US$550 million. Considering the timing of the year and the heavy primary supply, it is indeed a good bookbuilding result. Final price guidance tightened by 10bps, landing at T5+200bps. The Transaction was very successful and received positive reception from the market, representing another remarkable example of "green finance" in Hong Kong.
"New World Group's sustainability vision is part of our wider commitment to building human-centric communities where green, smart and healthy living is a priority. Fast-urbanizing nations, like China, need developments that help boost the local economy and preserve local culture, with green features that enhance quality of life, conserve resources and enrich the natural environment. With innovations that span technology, design and project financing, New World Group is pioneering the urban future," said Mr. Adrian Cheng.
Mr. Calvin Choi, Chairman and CEO of AMTD, said AMTD is honored to take this opportunity to service NWD and support the environmental construction and development of green finance in the Greater Bay Area. AMTD admires and highly recognizes "New World Sustainability Vision 2030" proposed by Mr. Adrian Cheng and NWD, and looks forward to making further contributions on the green development, smart and healthy lifestyle of Chinese residents, as well as establishing Hong Kong as a green finance center.
AMTD is a Hong Kong-based financial institution that has been nurtured by the rapid development of China. In its 15-year development history, with the prosperity in Hong Kong and Mainland China, AMTD has been making significant contributions in servicing Hong Kong-based corporates and the Hong Kong society, as well as fighting for a better future for Hong Kong. AMTD has been dedicated to serving and connecting capital and resources across Mainland China, Hong Kong and the globe. Previously, as a Joint Bookrunner and Joint Lead Manager, AMTD assisted Meituan Dianping (3690.HK), the largest retail services e-commerce provider in China, in obtaining strategic anchor investments from quality investors including Mr. Adrian Cheng, Executive Vice Chairman and General Manager of NWD. AMTD also partnered with K11 Investment, an investment arm under NWD, to co-invest in DayDayCook, the largest cooking and lifestyle media brand in China. Apart from these, AMTD is also very experienced in serving Hong Kong blue chip corporates. In the past 2 years, AMTD has repeatedly assisted Hong Kong conglomerates including Sun Hung Kai & Co. (86.HK), Regal Hotel (78.HK), Far East Consortium (35.HK) etc., in picking the best market window and completing offshore bond issuances.