AMTD completes the HK IPO of Fosun Tourism Group
On 14th December 2018, Fosun Tourism Group ("Fosun Tourism", stock code: 1992.HK), a world's leading leisure-focused integrated tourism group and the largest leisure tourism resorts group worldwide, was successfully listed on the Main Boardof Hong Kong Stock Exchange (HKEX). Acting as a Joint Bookrunner and Joint Lead Manager, AMTD successfully completed the IPO of Fosun Tourism. This IPO deal was another landmark case of AMTD in assisting new economy companies to land on the international capital markets after completing the IPO deals under Weighted Voting Rights (WVR) structure of leading new economy companies such as Xiaomi and Meituan Dianping, making the 14th IPO issuance of AMTD in 2018.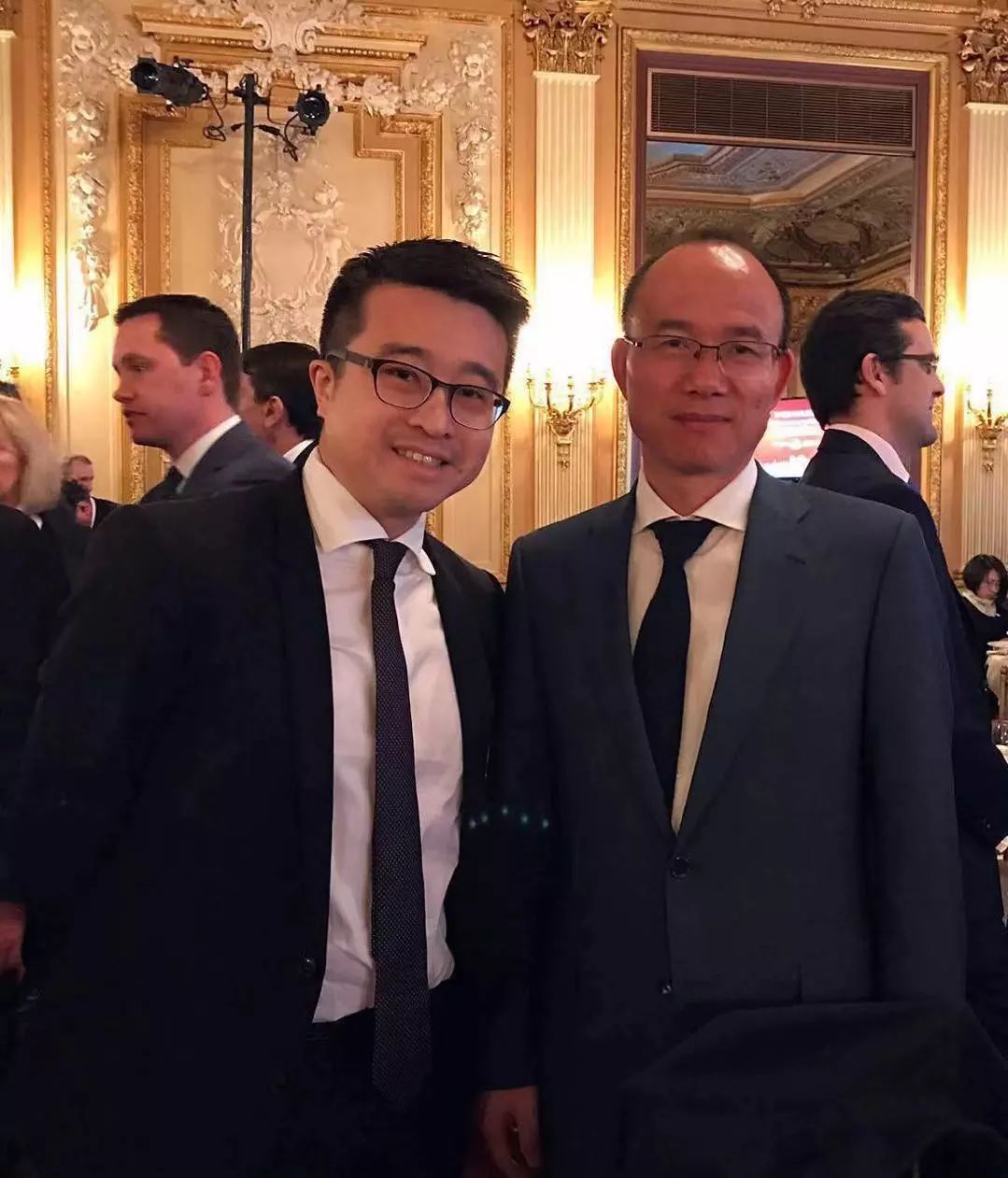 Calvin Choi, Chairman and President of AMTD Group and Guo Guangchang, Chairman of Fosun Group
Fosun Tourism offered 214 million shares with issue price at HKD15.60 per share and gross proceeds of around US$428 million before exercising over-allotment option. As the predecessor of Fosun Tourism, Fosun International Group's Commercial Business Department was established in 2009. Fosun Tourism made the pillar of Fosun's Happiness Ecosystem, which is one of its three strategic business units – Health, Happiness, and Wealth, fulfilling the vision of "aglobal company with Chinese roots" and underpinned by the twin drivers of"industrial operations + strategic investment". Focusing on the tourism- and leisure-related needs of global families, Fosun Tourism is engaged in the entire industry chain of tourism and leisure with integration of global resources and is committed to becoming the leader in tourism- and leisure-related industry for global families. Since the launch of investmentsin Club Med in 2010, Fosun Tourism has successively invested or managed various global leading brands in tourism industry, and built up global, full-fledged and full life cycle tourism ecosystems, with continuous efforts invested in strengthening the integration of existing platforms.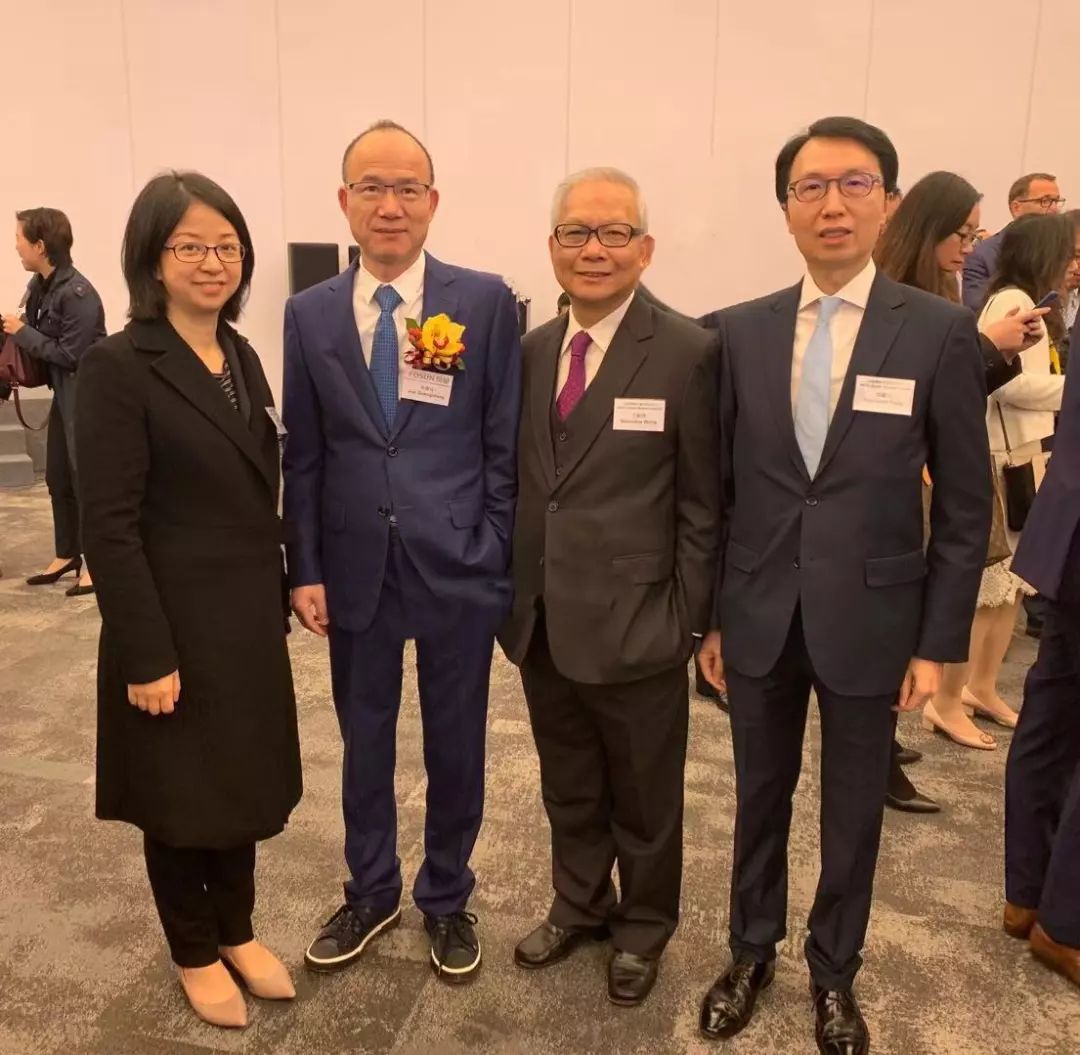 Guo Guangchang, Chairman of Fosun Group, together with representatives of AMTD management team
Currently, Fosun Tourism's ecosystems include several main streams of businesses, including development, management and operation of premium leisure hotels and resorts, tourism destinations, entertainment and other tourism- and culture-related services, and a platform for family-focused tourism- and leisure-related offerings. Fosun Tourism owns a portfolio of world-renowned brands, including Club Med, a French oriented and one of the world's largest all-inclusive leisure tourism chain groups, and Atlantis Sanya, a world-class premium one-stop entertainment and leisure tourism destination etc.; Fosun Tourism also invested in Thomas Cook, an Europe's leading travel group and the oldest brand in global travel agency, and established a joint venture Kuyi with Thomas Cook in China to provide premium tourism products and services.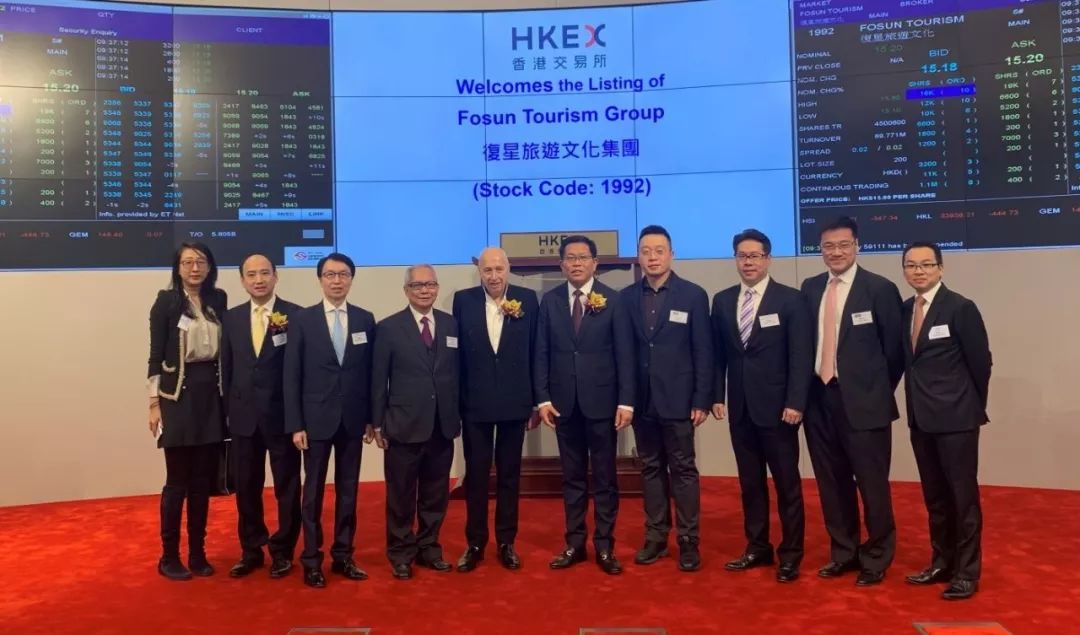 Marcellus Wong, Vice Chairman of AMTD Group, Raymond Yung, Vice Chairman of AMTD Global Advisory Committee and CEO of L.R. Capital Group attended the listing ceremony together with Qian Jiannong, Chairman, Executive Director and CEO of Fosun Tourism and Dr. Allan Zeman, Independent Non-executive Director of Fosun Tourism and Chairman of Lan Kwai Fong Group
AMTD has always attached great importance to technological innovation and its transformative power. The Group is committed to undertaking the "super-connector" role between the leading FinTech companies as well as internet companies and Asian capital markets. Since 2016, AMTD has acted as joint underwriter to help various new economy companies successfully complete their IPO in Hong Kong and the US, including Xiaomi, the unique and comprehensive company that covers e-commerce, hardware and internet and the first WVR stock in Hong Kong capital markets; Meituan Dianping, China's largest life service e-commerce platform and the second WVR stock in Hong Kong capital markets; Meitu, the pioneer of technology IPO in Hong Kong's capital market in a decade; Mobvista, a leading technology services platform for global app developers; Babytree, China's largest and mostactive maternity and child-focused unicorn; Tongcheng-Elong, a leading companyin China's online travel industry; X Financial, China's leading FinTech company; TuanChe, China's leading omni-channel automotive marketplace; Weidai, China's largest auto-backed FinTech platform and 7Road, China's leading web game developer.