AMTD completes the US IPO of 360 Finance
On 14th December 2018 EST, 360 Finance, Inc. ("360 Finance" or the "Company", Nasdaq: QFIN), China's leading digital consumer finance platform, was successfully listed on Nasdaq Stock Market,becoming the first listed FinTech company backed by Chinese Internet Giants. Acting as a Joint Bookrunner, AMTD successfully assisted 360 Finance in completing the IPO. This IPO is the 4th US IPO deal completedby AMTD this year following China's leading FinTech company X Financial (NYSE: XYF), China's largest auto-backed FinTech platform Weidai (NYSE: WEI) and China's leading omni-channel automotive marketplace Tuanche (Nasdaq: TC)'s US IPO, the 15th IPO deal completed by AMTD in 2018, and another landmark transaction of AMTD in assisting leading FinTech companies to land on the international capital markets.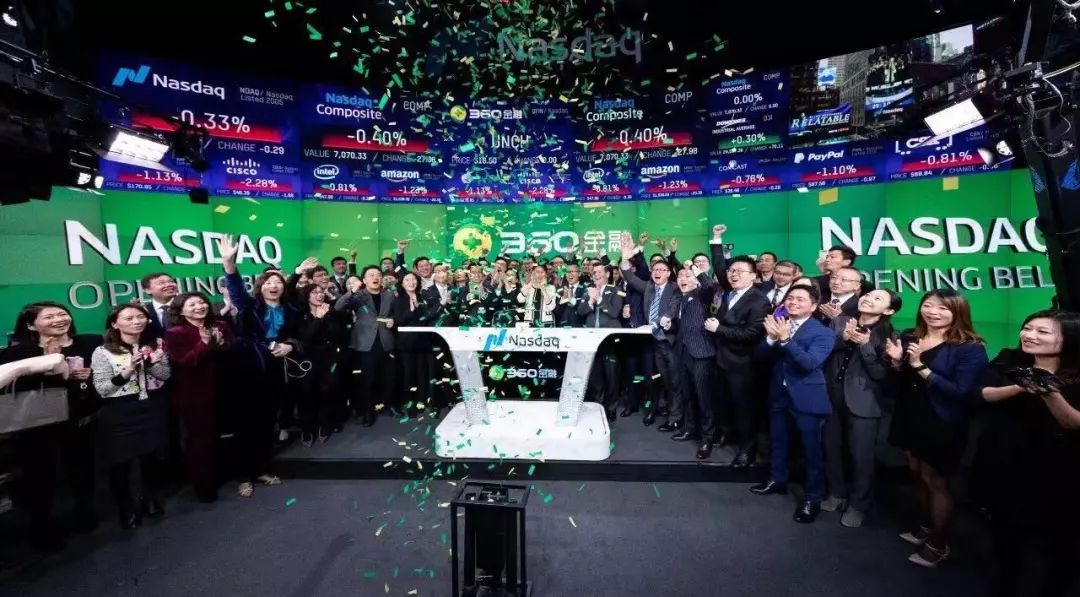 360 Finance is a leading digital consumer finance platform and the finance partner of the 360 Group. 360 Group is one of the largest internet companies in China, connecting over one billion accumulated devices. 360 Finance provides tailored online consumer finance products to prime, underserved borrowers funded primarily by its funding partners. The Company's proprietary technology platform enables a unique user experience supported by resolute risk management. As of September 30, 2018, the Company had facilitated over RMB94.4 billion (US$13.7 billion) in loans to 6.4 million of borrowers. According to Oliver Wyman, by loan origination volume in the second quarter of 2018, 360 Finance is the 5th largest tech giant backed platform in China.
360 Finance issued 3.1 million American Depositary Shares, or ADSs, in this offering. Each ADS represents 2 Class A ordinary shares. The initial public offering price per ADS is US$16.5. The Company raised US$51.15 million in total.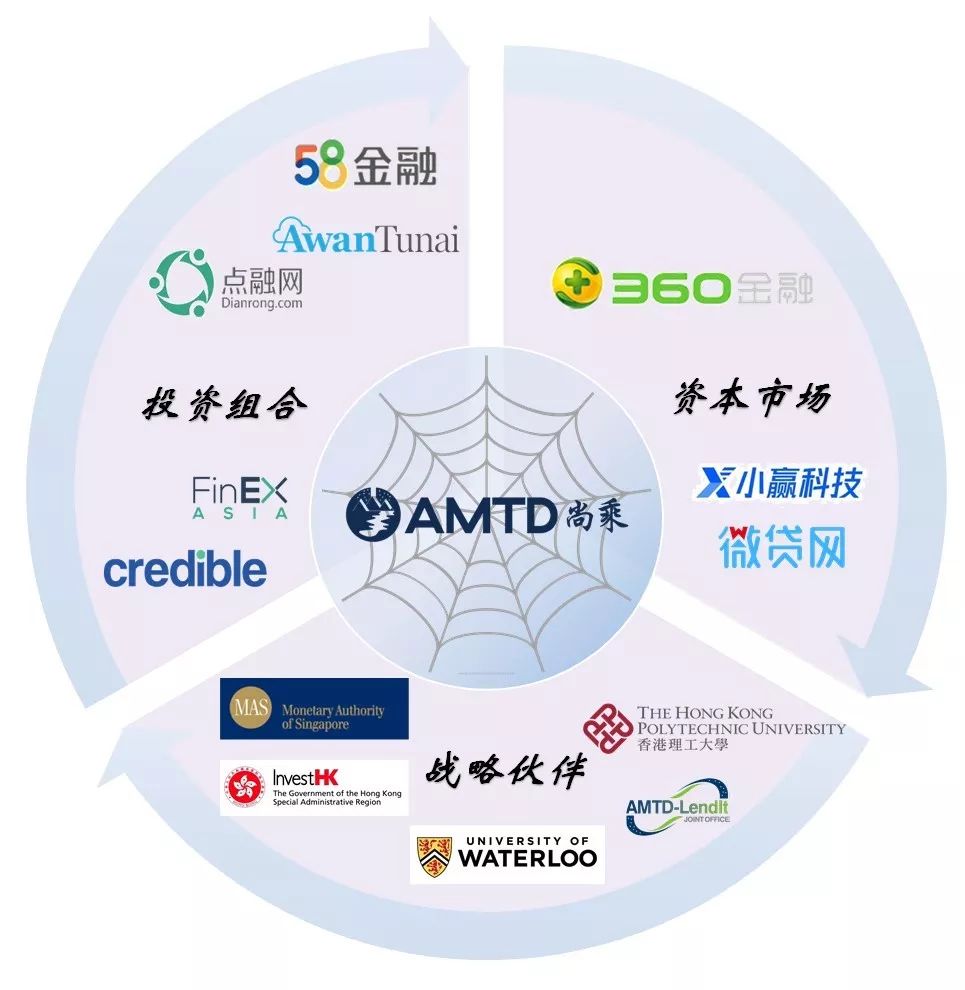 AMTD has always dedicated to innovation and development of FinTech. The Group is committed to undertaking the "super-connector" role between the leading FinTech companies and international capital markets. In 2018, as the sole strategic partner of the Government of Hong Kong SAR, AMTD jointly organized "2018 Hong Kong FinTech Week". Furthermore, AMTD acted as the only Hong Kong financial institutional strategic partner of Monetary Authority of Singapore for the second consecutive year to organize the world's largest FinTech festival "Singapore FinTech Festival". AMTD has also yielded fruitful results in assisting FinTech corporations to land on the international capital markets. Apart from 360 Finance, AMTD has acted as Lead Bank, Joint Lead Underwriter, and Joint Bookrunner to assist various FinTech companies to successfully complete their IPOs, including X Financial, China's leading FinTech company and Weidai, China's largest auto-backed FinTech platform. In addition, AMTD successfully introduced Government of Singapore Investment Corporation (GIC) and other global leading investors to the private financing of Dianrong, China's leading FinTech company. AMTD has also made extensive investments in the FinTech industry, especially in the leading companies located in China, North America, and Southeast Asia, including 58 Finance, the FinTech platform of China's largest online classifieds provider 58.com Group; and AMTD partnered with Standard Chartered to strategically invest in Dianrong, a Chinese FinTech Company established by Soul Htite, co-founder of Lending Club, and joined hands with Dianrong to successfully incubate the FinTech market platform FinEX Asia in Hong Kong; AMTD has also made strategic investment in Indonesian leading FinTech platform AwanTunai, marking an important step for AMTD's FinTech layout in Southeast Asia; and made investment in Credible Labs, an unique U.S. based internet financial company focusing on student loans and assisted the company to list in Australia Stock Exchange. In addition, AMTD cooperated with Hong Kong Polytechnic University (PolyU) to establish the first university-industry collaborated Financial Technology (FinTech) centre "AMTD FinTech Center of PolyU Faulty of Business", and cooperated with University of Waterloo, one of the biggest Math and Computer Science Education and Research centre in the world, to set up "University of Waterloo-AMTD Innovation Hub" in Hong Kong.