AMTD completes the first HK IPO of 2019 - Weigang Environment
On 3rd January 2019, Weigang Environmental Technology Holding Group Limited ("Weigang Environment", stock code: 1845.HK), a leading comprehensive hazardous waste incineration turnkey solution provider, was successfully listed on the Main Board of Hong Kong Stock Exchange (HKEX). Weigang Environment's listing marks the first HK IPO in 2019. Serving as a Joint Bookrunner and Joint Lead Manager, AMTD successfully completed the IPO of Weigang Environment and assisted the Company to land on the international capital markets. This IPO was AMTD's another landmark new-industrial-technology IPO transaction after completing Xiaomi and Meituan Dianping, all two IPOs with Weighted Voting Rights up-to-date and Tongcheng-Elong, BabyTree, FosunTourism and other most influential IPO deals in Hong Kong.
Weigang Environment offered 312 million shares with issue price at HK$0.88 per share and gross proceeds of around US$35million. Founded in 1998 and headquartered in Guangzhou, Weigang Environment is a leading comprehensive hazardous waste incineration turnkey solution provider in China focused on the research, design, integration and commissioning of solid waste treatment systems, particularly for hazardous waste incineration. The Company has a market share of 37.3% in terms of aggregate designed disposal capacity of centralized hazardous waste incineration projects under constructionand is ranked No.1 in China. Leveraging its experience and expertise in hazardous waste incineration, Weigang Environment has expanded its offerings toother areas of solid waste treatment, such as thermal desorption of oil sludge, pyrolysis treatment of solid waste and cement plant parallel kiln co-treatment. The Company conducts research and development of technologies related to these new areas and has successfully applied some of them to the new solid waste treatment projects.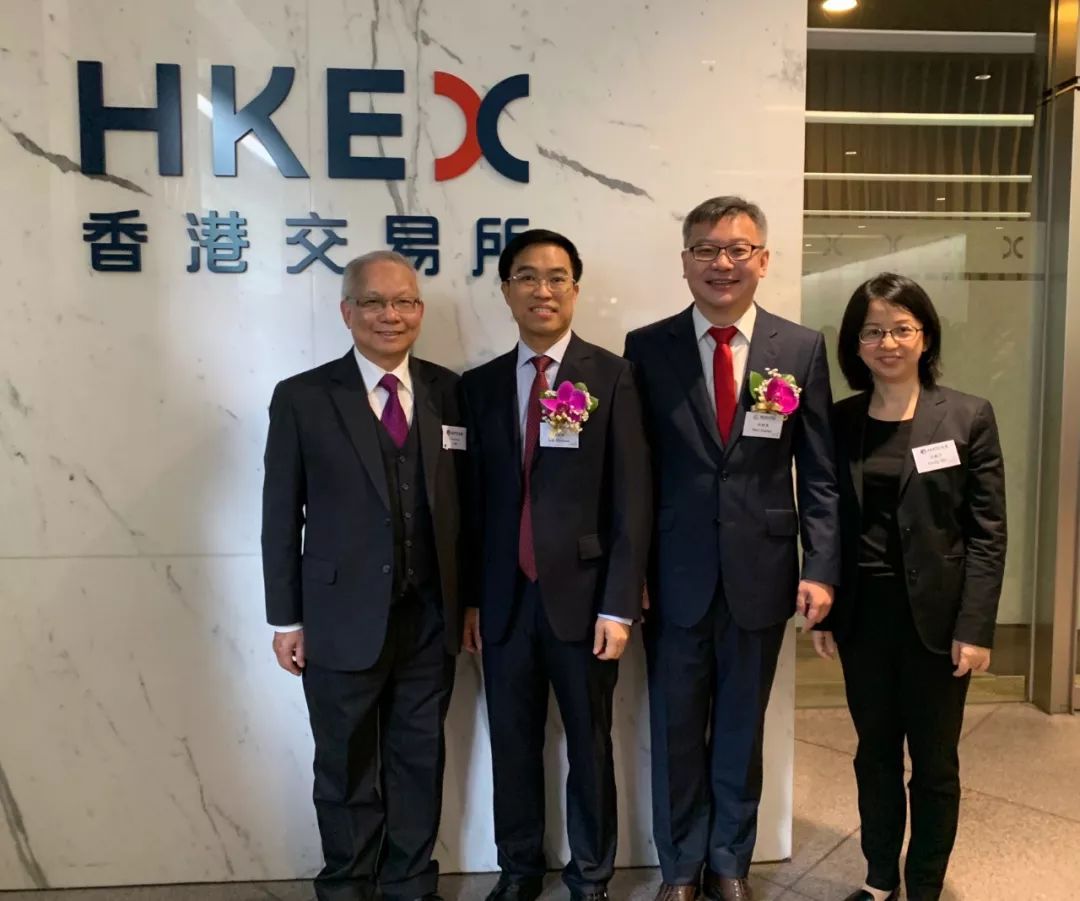 From the left to right: Marcellus Wong, Vice Chairman of AMTD Group; Cai Zhuhua, Chairman & CEO of Weigang Environment; Jeff Ren, Chairman & CEO of LEAP Holdings Group and Emily Shi, Head of Capital Markets & Advisory AMTD Group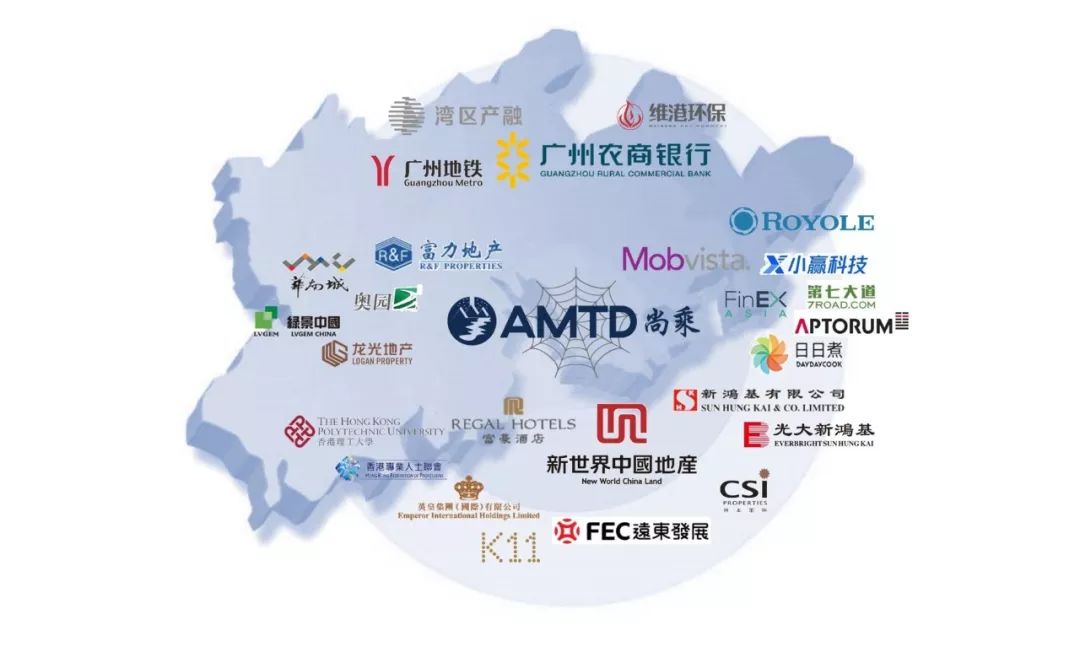 AMTD-SpiderNet in the Greater Bay Area
As a comprehensive non-bank financial institution rooted in Hong Kong, based in the Greater Bay Area, backed by China and covering the globe, AMTD has always been committed to providing clients with open-end, innovative, diversified and professional financial services and helping more and more Chinese companies and Asian companies to take the advantage of Hong Kong capital markets to innovate and develop globally. In addition to Weigang Environment, AMTD also assisted the IPO of Guangzhou Rural Commercial Bank, the first Guangdong-based bank listed in Hong Kong; the HongKong IPO of Mobvista, a leading technology services platform for global app developers; the US IPO of X Financial, the leading Fintech company based in Shenzhen; the Hong Kong IPO of 7Road, the leading web game developer and operator in China and the US IPO of Aptorum, a Hong Kong based pharmaceutical company. On top of the numerous HK and US IPOs for leading enterprises in the Greater Bay Area, AMTD also assisted a few Hong Kong-based conglomerates, including New World Development, Sun Hung Kai, Emperor International Holdings, Regal Hotels, Far East Consortium, CSI Properties, and several Greater Bay-based companies including Guangzhou Metro, Aoyuan Group, Logan Property, LVGEM, R&F properties, etc, to successfully issue bonds on the international bond capital market. Moreover, AMTD Group made strategic investments into the global leader in innovative flexible display technologies Royole, partnered with New World Development's K11 to co-invest into China's largest cooking and lifestyle media brand DayDayCook, partnered with Dianrong to incubate the FinTech market platform FinEX Asia and other various innovative companies. AMTD will fully support the innovative development of young entrepreneurs in Hong Kong and the Greater Bay Area.