AMTD completes the HK IPO of Weimob
On 15th January 2019, WEIMOB INC. ("Weimob", stock code: 2013.HK), the leading targeted marketing services provider on Tencent's social networking service platforms for SMBs in China, was successfully listed on the Mainboard of Hong Kong Stock Exchange (HKEX) as "the first Hong Kong-listed new economy SaaS company". As the Joint Bookrunner and Joint Lead Manager, AMTD assisted Weimob successfully land in the international capital market. This IPO deal was another landmark case of AMTD in assisting new economy companies to land on the international capital markets after completing the IPO deals under Weighted Voting Rights (WVR) structure of leading new economy companies such as Xiaomi and Meituan Dianping and Tongcheng-Elong, BabyTree, Fosun Tourism and other most influential IPO deals in Hong Kong, marking the 2nd IPO issuance of AMTD since beginning of 2019.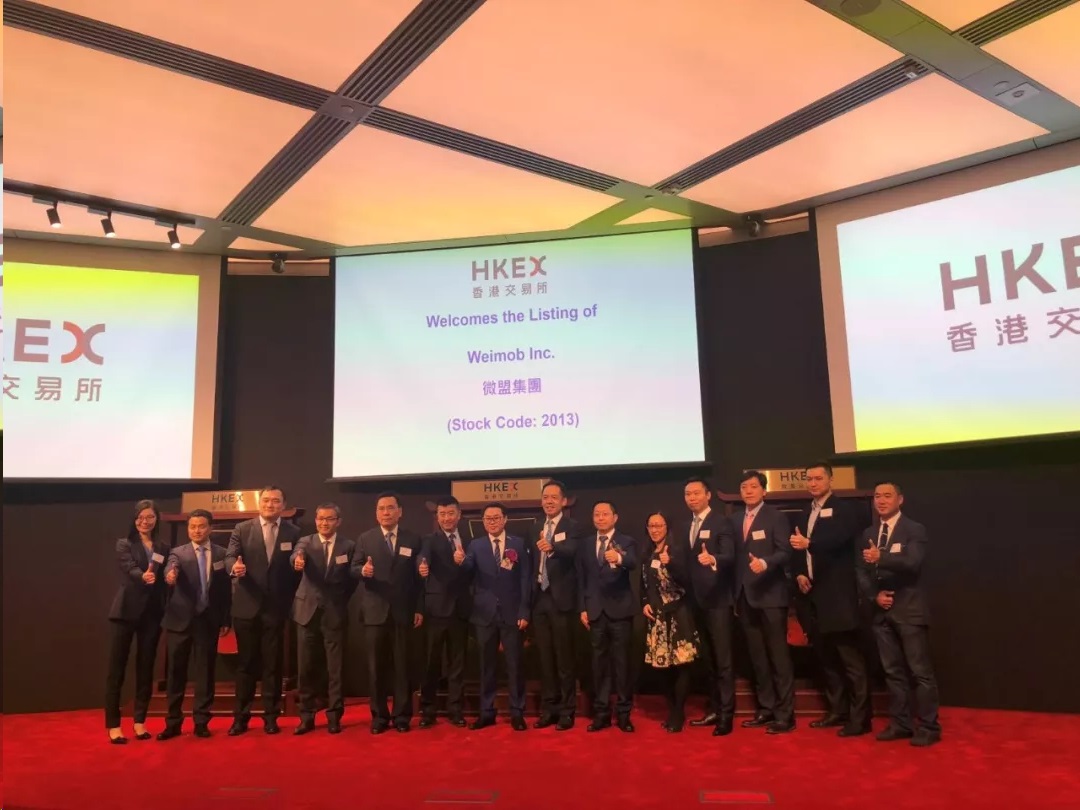 Mr. Sin Yat-Kin, Chief of Staff of AMTD, was invited to attend the listing ceremony of Weimob
Weimob offered 302 million shares with issue price at HK$2.80 per share and gross proceeds of around US$108 million. Weimob was founded in April 2013 and currently has over 2,000 employees, 1,500 channel partners, and 2.7 million registered merchants. Weimob is the leading provider of cloud-based commerce and marketing solutions and targeted marketing services on Tencent's social networking service platforms for SMBs in China in terms of revenue in 2017. Weimob continues to drive digital transformation for SMBs by continuously improving its products and services, making business more intelligent through technology-driven innovation. Through the Commerce Cloud, Marketing Cloud and Sales Cloud offerings, Weimob has established a cloud-based ecosystem to provide comprehensive intelligent business services. Weimob is helping its merchants improve operational efficiency and profitability in the new retail era through these solutions. In the targeted marketing segment, Weimob provides one-stop marketing solutions combining technologies such as big data, intelligent algorithms, and marketing automation with premium media resources. Meanwhile, Weimob Cloud Platform has attracted third-party developers and established a cloud ecosystem to provide more application choices and better services to merchants by sharing the technical capabilities of Weimob's core products.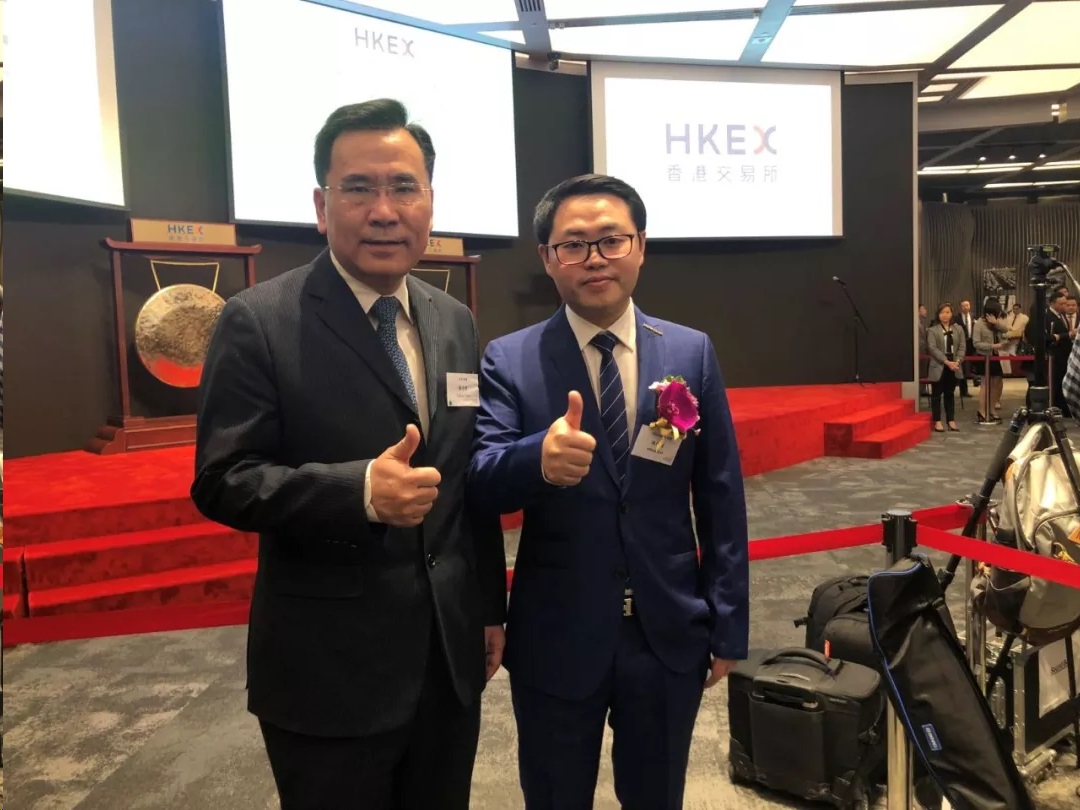 Mr. Sin Yat-Kin, Chief of Staff of AMTD Group, together with Mr. Sun Taoyong, Founder, Chairman and CEO of Weimob
As a comprehensive non-bank financial institution rooted in Hong Kong, based in the Greater Bay Area, backed by China and covering the globe, AMTD has always been dedicating to serving and connecting capital and resources across the Mainland, Hong Kong and international markets and providing full-fledged investment banking and capital market services. On par with multinational bulge bracket investment banks, AMTD has strong performance in both equity and debt offering transactions in Hong Kong during the past three years. Since 2016, AMTD has completed a series of landmark capital markets and advisory transactions with compelling momentum. In the field of new economy, AMTD completed Meituan Dianping and Xiaomi Corporation's IPOs, all the 2 IPOs under "Weighted Voting Rights" structure in Hong Kong capital market history, and assisted in various Chinese leading new economy companies' IPOs in Hong Kong and the USA, including Meitu, 360 Finance, Fosun Tourism, BabyTree, Tongcheng-Elong and etc., which made AMTD one of the "best partners" to help Chinese innovative technology and new economy companies to land on the international capital markets. In financial services industry, AMTD assisted a large number of financial institutions' Hong Kong IPOs and AT1 prefered share, assisting Bank of Qingdao, Bank of Tianjin, Zhongyuan Bank, Bank of Zhengzhou and Bank of Jinzhou, hence ranked the top in terms of Chinese financial institution overseas capital market deals, and initiated and established the "Regional Bank + Strategic Cooperation Alliance"; AMTD has always attached great importance to technological innovation and its transformative power. The Group is committed to undertaking the "super-connector" role between the leading Fintech companies as well as internet companies and Asian capital markets.