【AMTD Research】 NWD (17.HK) Initiation, Buy, PT: HK$15.10
AMTD Research has initiated its coverage report on New World Development (17.HK, NWD), with Buy rating and Price Target of HK$15.10:「A GBA conglomerate dedicated to craftsmanship and unparalleled living experience 」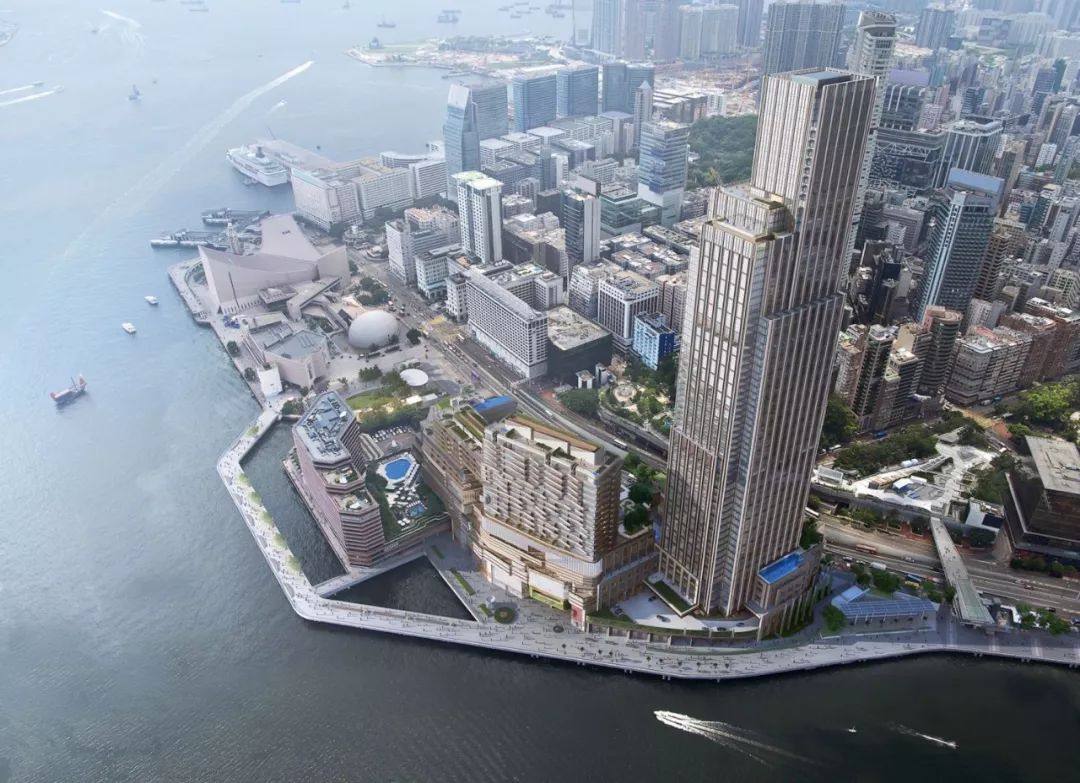 AMTD View
1) Initiate with Buy rating, PT of HK$15.10: A Greater Bay Area (GBA) conglomerate with high growth visibility
Listed in Hong Kong since 1972, New World Development (NWD) is now becoming a conglomerate with businesses in property, infrastructure, services, hotel, department stores, and insurance. NWD has created a series of products and living concepts with forward-looking ideas and tastes, which reflects its dedication to craftsmanship and provides an unparalleled array of exclusive experience to its customers under the ecosystem of The Artisanal Movement living sphere. Our thesis is based on NWD's unique business strategy, improving operations, strong execution capability and healthy balance sheet. We find the stock's current valuation at 54% discount to NAV, 0.58x FY19E P/BV and a dividend yield of 4.1% is very attractive.
2) Recurring income expansion driven by Victoria Dockside and SKYCITY
NWD is strategically focusing in Greater Bay Area (GBA). The flagship commercial complex Victoria Dockside located in core area of TST will boost current HK recurring income in coming two to three years. We expect that revenue from HK investment property will grow to HK$3.4bn by FY21, up 85.1% compared to FY18. In the long run, NWD has strategically obtained the tender for SKYCITY project, which is located in the core of Greater Bay Area, adding another 3.77mn sq ft of GFA into its current HK investment property portfolio. The project is expected to contribute revenue in FY23.
3) High earnings visibility in FY19
Thanks to strong launches of several projects, NWD has achieved HK$24.7bn attributable contracted sales in FY18, up 58.3% YoY from FY17 and suppressing its target of HK$10.0bn. Given the strong momentum, we estimate that NWD has unbooked attributable sales at HK$27.2bn as of Dec 2018 and 90% of NWD's property development profit has been locked in, indicating a high earnings visibility for FY19. We expect NWD's underlying EPS will grow by a CAGR of 7.8% between FY18 and FY21E. By FY21, NWD's underlying profit will reach HK$10.0bn.
4) Low funding cost with declining net gearing
NWD's net gearing was at 34% as of end-FY18, down 6.5pps from end-FY17. NWD has total interest-bearing debt of HK$150.20bn, including HK$9.45bn perpetuals as of end-FY18. Thanks to its large proportion of bank loans, NWD's average funding cost was 3.38% in FY18. As construction work of Victoria Dockside will be completed this year and rental income will expand steadily from now on, we estimate that the boost to cash inflow will further decrease net gearing to 33% by FY21 while keeping dividend payout ratio at around 60%.
5) Valuation: Buy rating, PT of HK$15.10
Our price target of HK$15.10 is based on a 45% target discount to its estimated NAV, which is derived from our estimated value of its property assets plus market prices for listed subsidiaries and deducting debt.
Legal Disclosures
This article is only a summary (the "Summary") of a published research report (the "Report"). It only includes part of the comments and views stated in the Report, which has been issued by Research Department of AMTD. The mentioned comments and views such as target price, company profit forecast, industry trend forecast, etc, are based on a series of preconditions and assumptions. Readers should study the full version of the Report issued in details so as to form a thorough understanding on the expressed comments and views.
The Summary is solely for AMTD clients' information. A person will not be regarded by AMTD as its client solely because he or she receives this Summary. The contents of the Summary will not constitute investment recommendations to any person in any event. AMTD will not assume any legal responsibilities regarding any consequences or losses arising from the direct or indirect use of the Summary, or investment made accordingly.
The extracted valuations, forecasts and ratings in the Summary represents the judgments or opinions formed on the issuance date of the Report. The contents of the Summary may become inaccurate or invalid as a result of changes in circumstances or other factors subsequent to the issuance of the Report. AMTD is not obliged to update inaccurate or outdated information subsequently. Meanwhile, AMTD will not separately inform the readers of the Summary after updates have been made.
AMTD reserves the copyrights of the contents of the Summary. No part of the Report shall be forwarded, modified, quoted, copied or reproduced in any form by any mean to any other person without the prior written consent of AMTD. The Company retains all legal rights in this Report.